4 breast cancer survivors share how they persevered
October 24, 2017 - 9:59 am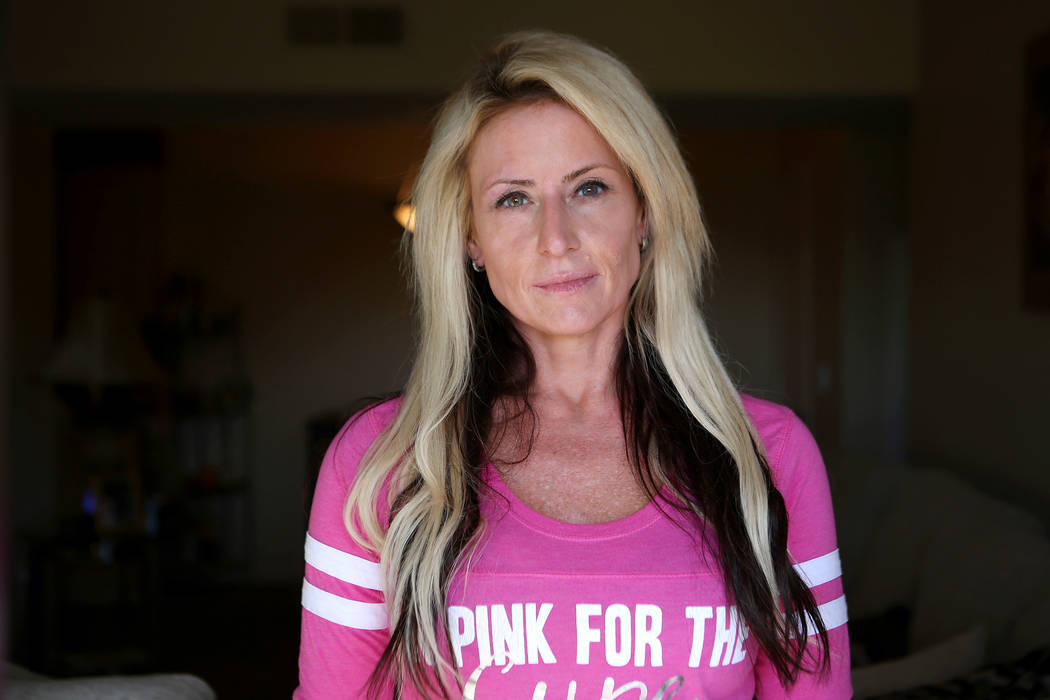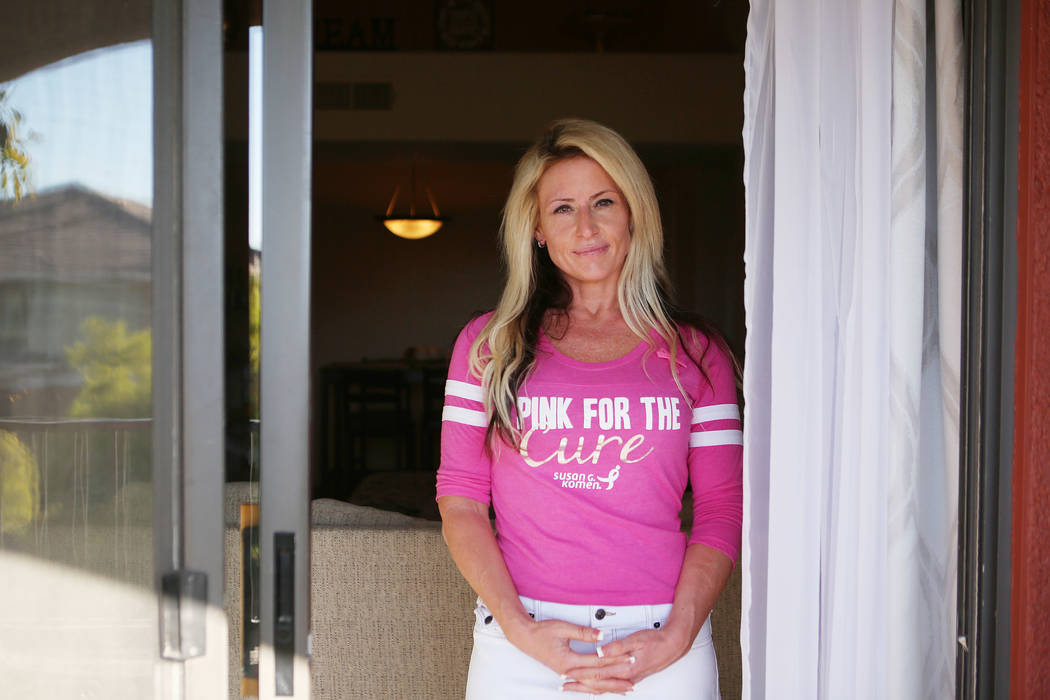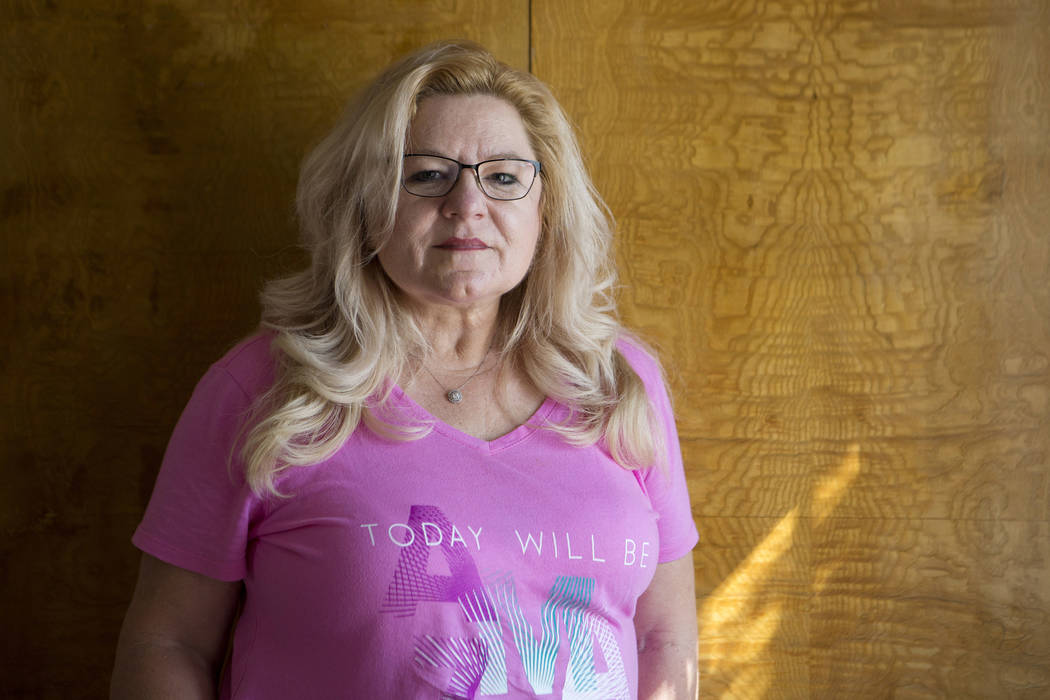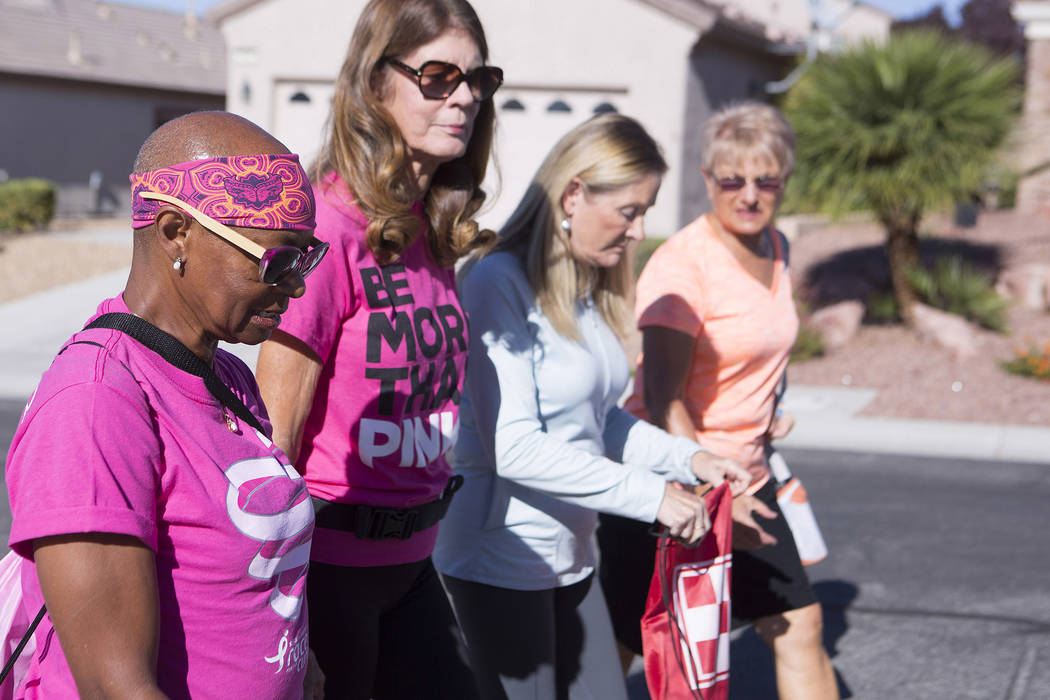 When Karen Jacks, a medical oncologist who specializes in breast cancer, sits down with newly diagnosed patients, the first thing they're wondering is what kind of treatment will turn their sick into healthy.
"(Patients) really strive and starve for information in regards to their diagnoses and why we're doing what we're recommending."
This year, it's estimated that more than 252,000 women will be diagnosed with invasive breast cancer in the U.S., according to the American Cancer Society.
Almost half of those cases are in women ages 50 to 69.
For those women, what's most important after seeking medical treatment is finding a support system to help them endure the journey emotionally, Jacks said.
"They all need somebody they can talk to and commiserate with and relate to," she said. "Women tend to be go-getters, folks who don't just sit and take things lightly."
So get out, Jacks said. Exercise, seek yoga and meditation, and pursue regular life activities, within the limits of recovery.
She also recommends taking time to rest: "We're women, we don't do that very often." Staying away from others who are sick to avoid infection is also important.
For some women, surgery is enough. For others, radiation, which typically lasts five days to six weeks, might be necessary, Jacks said. Still others might require chemotherapy for 12 weeks to six months or a year.
In recognition of October being Breast Cancer Awareness Month, we share four survivors's stories about how they persevered, what was helpful and what was not.
'People complaining about silly stuff' was vexing
On Julieta Salour's wrist, a pink ribbon with the date "6.13" serves as a reminder that she made it.
Diagnosed at 39, Salour was younger than most women who develop breast cancer. Just 4 percent of invasive breast cancer cases in 2017 are in women under age 40, according to the American Cancer Society.
Doctors found the cancer during a regular mammogram, but thought it was calcification. A biopsy determined otherwise.
Salour considers herself one of the lucky ones. She didn't need chemotherapy, and radiation would've been precautionary, had she chosen that route. Salour underwent a lumpectomy and has been cancer-free since 2013.
While she waited for answers and healed from surgery, support from family and friends helped her cope.
"Emotionally, you don't know what to do, you don't know what to expect, you don't know what's next," she said.
While dealing with that she also was caring for her 7-year-old son, Dante. She stayed active throughout her battle, which "would keep my mind occupied," said Salour, now 42.
What she could have done without: "People complaining about silly stuff."
Salour recommends that those with family and friends who are battling cancer keep their day-to-day complaints to themselves. For Salour, issues like paying a bill or not being able to afford a luxury item were trivial when she felt her life was on the line.
"I wanted people to be more understanding," she said.
A loving husband, supportive workplace were essential
Linda Pollick, 66, a two-time breast cancer survivor, was younger than most breast cancer patients when she was first diagnosed.
"I wasn't supposed to have cancer," Pollick said. "I was too young, I had a child, there was no history in my family, and so I was not in the risk category. So my surgeon was blown away when we found out it was breast cancer."
For 14 months the first time around and 4 months the second time, Pollick endured chemotherapy and radiation — and all the side effects that came with them, such as burns on her chest, mouth sores, hair loss and nausea.
The first time, Pollick said she had a loving husband and a supportive workplace environment that helped her endure the treatment.
When she was diagnosed with a second cancer in 1997, Pollick had switched jobs and was divorced, so she didn't have that support. Pollick said she felt the pain emotionally.
"There were a lot of times when I was very unhappy."
Trying to keep a positive outlook helped her persevere, she said. "As long as I can keep my spirits up and my attitude going, maybe I'll live to be 100."
Pollick said she hopes breast cancer patients' loved ones can overcome their fears about keeping close contact with sick relatives. "It would've been nice to have people not be afraid," she said. "People don't really understand that I'm not contagious."
Now breast cancer-free since 1997, and one year into her retirement, Pollick said she'd like to live life at a slower pace.
"I've got a lot to live (for) here," she said. "I plan to be here for a very long time."
Good books, faith and friends got her through
Frances Friday-Pinkard meets a group of friends every Tuesday at 3 p.m. for a walk around the neighborhood. Afterward the Walk and Wine Ladies, as they call themselves, go back to a group member's home for wine.
"Gotta have a little fun in life, right?" said the 70-year-old, who has been cancer-free since 2013.
Those women are a few of the people who helped Friday-Pinkard through chemotherapy. Her faith also was a source of strength.
"I believed and trusted in God that I was going to be all right," she said. "I prayed every day."
Chemotherapy treatments took five to six hours at a time, so Friday-Pinkard always brought a book. She blew through 25 installments of the Sisterhood series by Fern Michaels during her more than six months of chemotherapy.
What she avoided: alcohol. She'd join the Walk and Wine-ers with a glass of juice every week.
"In my mind, I thought that 'I can be healed if I want to.' I just have to decide that I really want to be healed," Friday-Pinkard said.
Hearing 'everybody else's struggle right now' not helpful
Linda Baresel, a 50-something photographer who keeps her age to herself, saved a pile of cards from her battle with breast cancer.
"A short, but meaningful, poem," one card from her sister-in-law read. "Hope life is soon ducky, 'cause right now, it's sucky."
Support from friends and family helped Baresel endure six weeks of radiation and a lumpectomy, whether that meant receiving donated sick time from co-workers, help with everyday errands from friends or meals from loved ones.
"It helps when people are extra kind or extra gentle and extra patient," Baresel said. "Your hormones are being affected and you're on medication that may not agree with you so it's just, it's hard."
Baresel loved being told she looked beautiful, even when she felt fatigued and in pain. She said she's also grateful for her husband, who convinced her a walk down the block was necessary, even when Baresel was worn down.
She recommends cancer patients avoid the internet. "At least consider the source."
She also said she disliked hearing people's stories about their girlfriends, mothers and aunts who had breast cancer.
"I don't need to pull up a lawn chair and eat popcorn and hear everybody else's struggle right now," Baresel said. "That's what support groups are for, and that's where it needs to stay."
Breast cancer by the numbers
— An estimated 316,000 women will have pre-cancer or invasive breast cancer in 2017.
— At the start of 2016, there were more than 3.5 million female breast cancer survivors in the U.S.
— The median age of diagnosis of breast cancer for women in the U.S. is 62.
Contact Jessie Bekker at jbekker@reviewjournal.com or 702-380-4563. Follow @jessiebekks on Twitter.