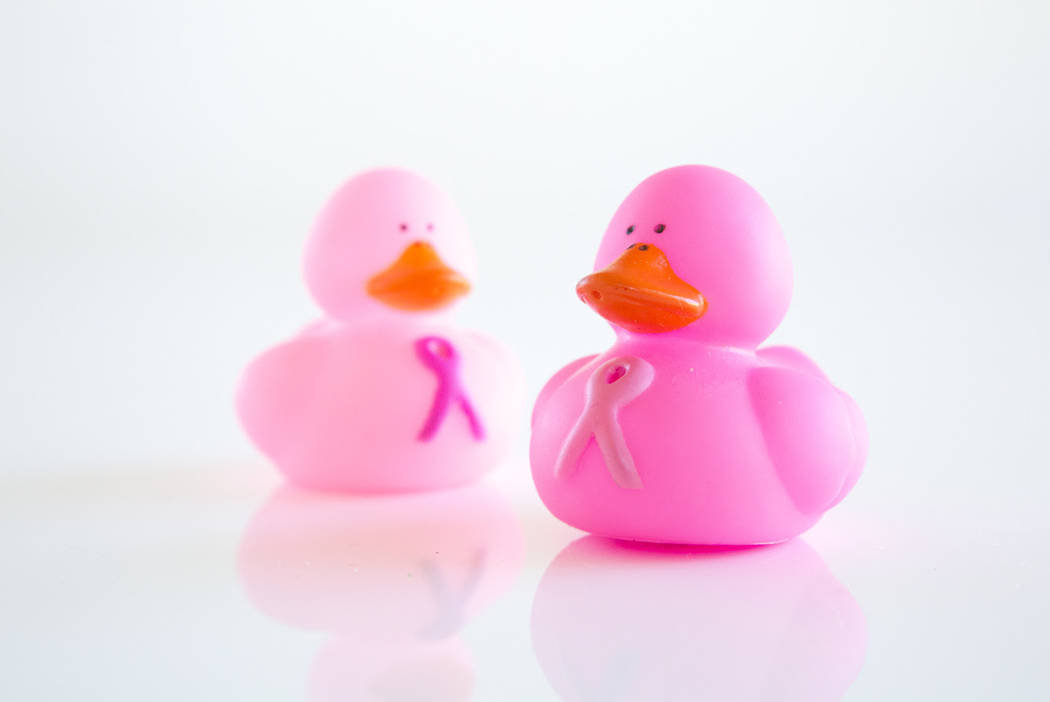 Adopt a duck, donate to breast cancer research
The Forum Shops at Caesars is offering a "Ducks for a Cure" drive to support the Susan G. Komen Foundation. During October, National Breast Cancer Awareness Month, guests can "adopt" pink rubber ducks for $5 each and set them afloat in the center's reflecting pool at the base of the spiral escalator. Ducks are available at both guest services booths. Ducks can be personalized with messages to loved ones.
Danny Gans memorial run steps off Saturday
The Danny Gans Memorial Champions Run for Life will be held Saturday at Town Square on Las Vegas Boulevard South. The event, which will raise money for the Nevada Childhood Cancer Foundation, will include a competitive 5K run, a fun run/walk and a team race. Runners, walkers and supporters are urged to "rock a tutu," and awards will be available for best tutu and largest team. Early registration is $30 for adults and $22 for those age 12 and younger. All entries from 6:30-7:25 a.m. on race day cost $40. The 1-mile fun run/walk begins at 7:30 a.m., followed by the 5K, team and wheelchair and stroller divisions at 8 a.m. Register at active.com.
2 hospitals offering flat-fee mammograms
Valley Health Systems hospitals in Las Vegas are offering flat-fee $60 screening mammograms on weekdays in October. At Centennial Hills Hospital, 6900 North Durango Drive, a physician's order is required. Call 702-369-7710 to make an appointment. At Summerlin Hospital, 657 N. Town Center Drive, a physician's order is not required, self-referrals are available for women age 40 and older who have no implants or history of breast problems. Call 702-233-7310 for an appointment. Insurance will not be billed. Results will be mailed to a primary care physician or, at Summerlin Hospital, to the medical director of the Breast Care Center.
Alzheimer's walk at Town Square on Oct. 28
Individuals and teams can sign up for the Walk to End Alzheimer's Las Vegas event, which raises awareness and money for Alzheimer's disease research and will be held Oct. 28. The event will also provide educational materials and honor those affected by Alzheimer's with a Promise Garden ceremony. The event will begin at 7 a.m. at Town Square Las Vegas, 6605 S. Las Vegas Blvd. Register at lasvegasalzheimerswalk.org.
Registration open for Las Vegas Kidney Walk
Registration is available for the third annual Las Vegas Kidney Walk, hosted by the National Kidney Foundation, which will step off at 10:30 a.m. Oct. 22 at UNLV. More than 900 people are expected at the noncompetitive 5k walk, which is open to all ages. Register at donate.kidney.org or on event day beginning at 9 a.m.
Submit event information at health @reviewjournal.com.