9 allergens making you sneeze in Las Vegas this spring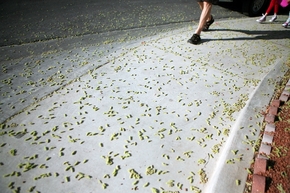 Pollen is in the air in Las Vegas — and that means allergy season is in full swing.
"Every year, the full bloom is inching at least a week earlier," said Asma Tahir, supervisor of the Clark County School District and UNLV's Pollen Monitoring Program.
This season, pollen counts rose in early February, though they tapered for a short period in early March, when temperatures dropped, lab researcher Tanvi Patel said. They're especially high now, Tahir added, particularly mulberry, the valley's primary allergen.
The season will last until temperatures reach the 80s and low 90s and pollen concentrations die off, Tahir said.
Until then, watch for high winds, which contribute to the spread of pollen, she said.
Patel, an allergy sufferer herself, said it's important to change into fresh clothing when coming home, as pollen sticks to the fabric.
She also recommends washing your hair, so pollen doesn't cling to your pillows and create a sneezy morning.
"I know we want to open our windows because it's so nice," Patel said. "But that can track in a lot of it, too."
If that doesn't help, talk to a doctor, Patel said. While some medicines, such as antihistamines and decongestants, can be purchased over-the-counter, others require prescriptions.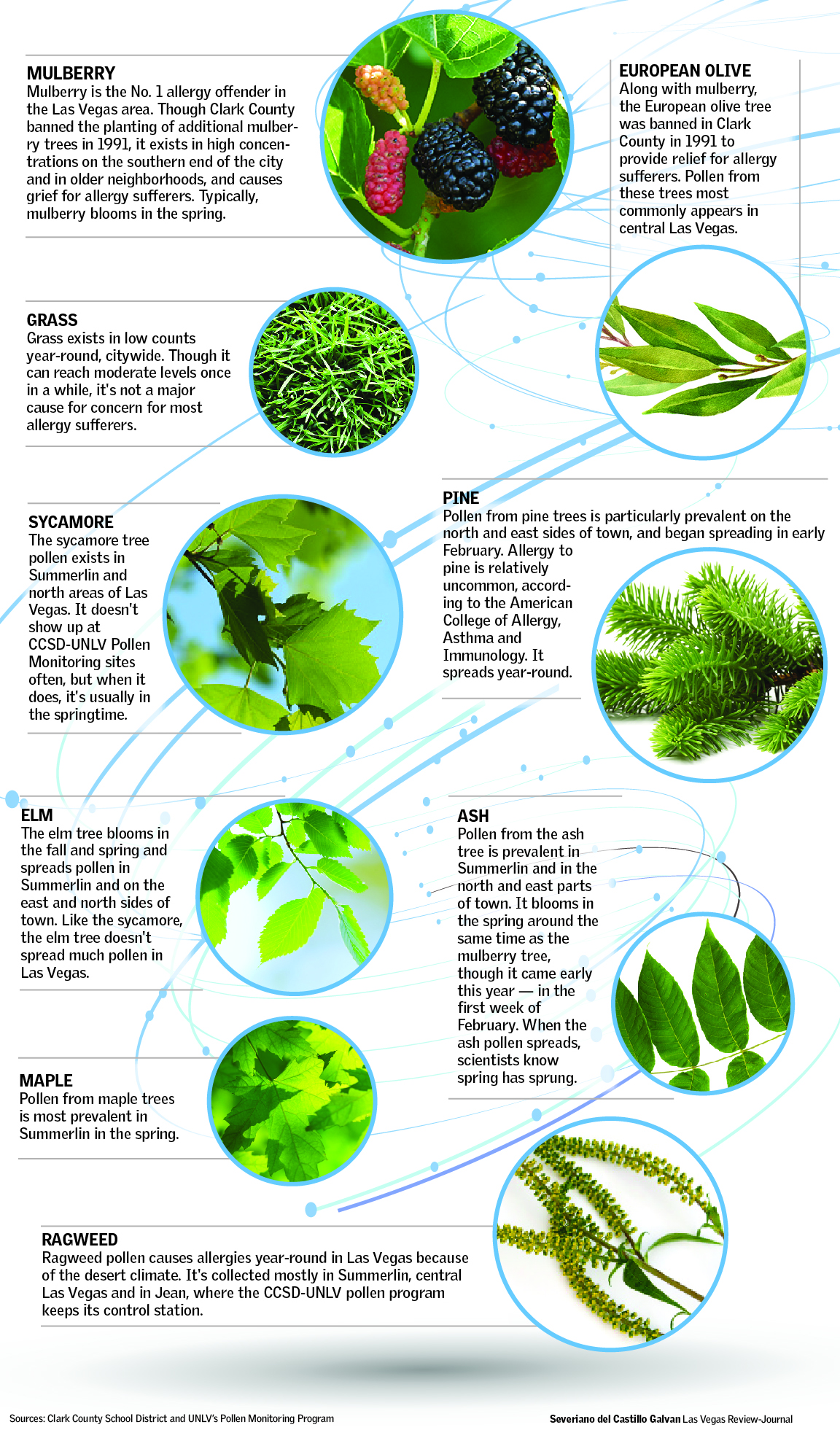 Contact Jessie Bekker at jbekker@reviewjournal.com or 702-380-4563. Follow @jessiebekks on Twitter.