Anonymous $200,000 gift made to UNLV autism center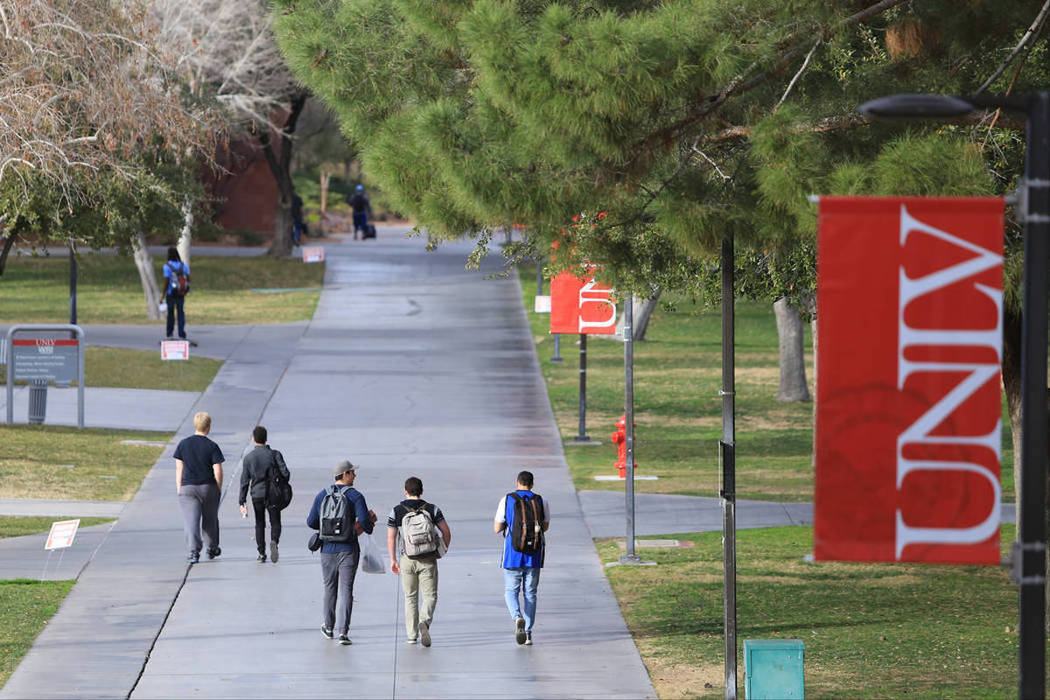 An anonymous gift of $200,000 has been made to help fund programs at the UNLV Medicine Ackerman Center for Autism and Neurodevelopment Solutions.
"It takes operations of the center to a new level," said Maureen Schafer, chief of staff at the UNLV Medical School. "This is a family incredibly aware of the needs of this community. Their unrestricted gift allows us the flexibility and creativity to treat more patients. We're hitting the one year mark of the center now and this is just so important to our mission."
Opened in 2016 as a partnership between UNLV School of Medicine and the Grant A Gift Autism Foundation, the Ackerman Center — an outpatient facility staffed by physicians, psychologists and speech behavioral therapists — provides diagnosis, treatment plans, behavioral and vocational training as well as follow-up care and support services for than 1,900 infants to young adults.
About 1 in 68 U.S. children has a disorder on the autism spectrum, developmental disabilities that can cause significant social, communication and behavioral challenges, according to the U.S. Centers for Disease Control and Prevention.
Diagnosis of the disorder has increased sharply in recent years.
When the center first opened, Dr. Barbara Atkinson, founding dean of the UNLV School of Medicine, noted how important it was to Las Vegas: "It's the first time this scope of service has been all together under one roof."
Nearly 7,000 Nevada public school children between the ages of 3 and 21 have been diagnosed with autism, including more than 4,750 Clark County residents.
In 2017 alone, more than 6,800 patient visits have already been handled by the Ackerman Center , which is located at 630 South Rancho Drive, Suite A.
Contact Paul Harasim at pharasim@reviewjournal.com or 702-387-5273. Follow @paulharasim on Twitter.