Bill would exempt some without health insurance from Obamacare tax penalty
September 15, 2016 - 6:35 pm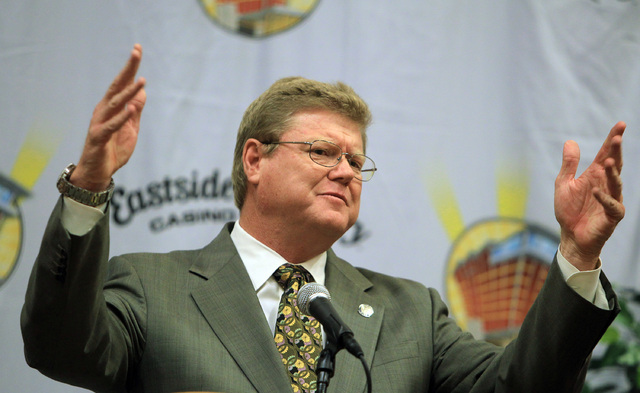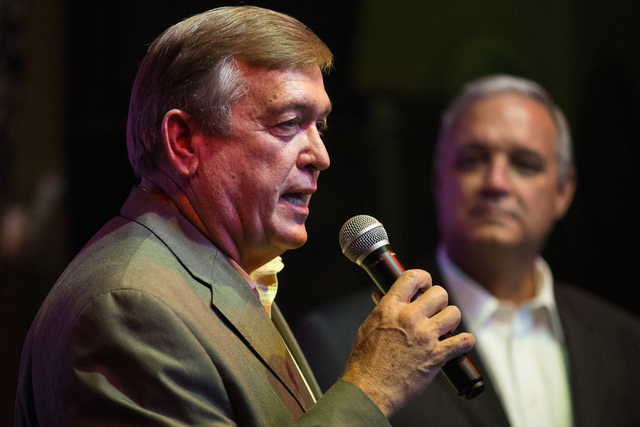 Nevada Republican U.S. Reps. Joe Heck, Mark Amodei and Cresent Hardy and other lawmakers introduced legislation Thursday to exempt Americans living in areas with limited insurer participation in Affordable Care Act exchanges from the tax penalty mandated for those without health insurance.
The bill — the Protection from Insurance Exchange Monopolies Act — mirrors a measure introduced last week in the Senate and would allow people living in counties where no insurers offer plans through the Obamacare exchanges to avoid the tax penalty. Also, people living in counties where a single insurer offers plans would get the exemption.
For 2016, the law mandates a penalty of either 2.5 percent of household income or $695 per adult and $347.50 per child under 18, whichever is greater, unless the taxpayer qualifies for an exemption based on income or other factors.
If passed and signed into law, the bill would affect 10 rural Nevada counties — Esmeralda, Mineral, Humboldt, Pershing, Churchill, Lincoln, White Pine, Eureka, Lander and Elko — where only one major insurer, Anthem, offers and is expected to offer exchange coverage next year when rates and coverage areas are finalized by Oct. 2.
The bill is unlikely to become law if Democrat Hillary Clinton, who has promised to defend and expand the ACA, captures the White House in November.
But Republican presidential nominee Donald Trump has said one of his first acts if elected would be to ask Congress to repeal the act signed into law by President Barack Obama in 2010.
Heck, who is running for the U.S. Senate seat held by retiring Senate Minority Leader Harry Reid, backs repealing the ACA and replacing it with legislation that incentivizes people to buy insurance, said his spokesman, Greg Lemon.
The ACA has come under fire recently after several major health insurers — including Aetna and UnitedHealth Group — announced they would reduce participation in exchanges across the country.
Proponents counter that the exchanges have reduced the number of uninsured Americans, including individuals with pre-existing medical conditions, others previously denied coverage and those unable to afford private plans.
Contact Pashtana Usufzy at pusufzy@reviewjournal.com or 702-380-4563. Find @pashtana_u on Twitter