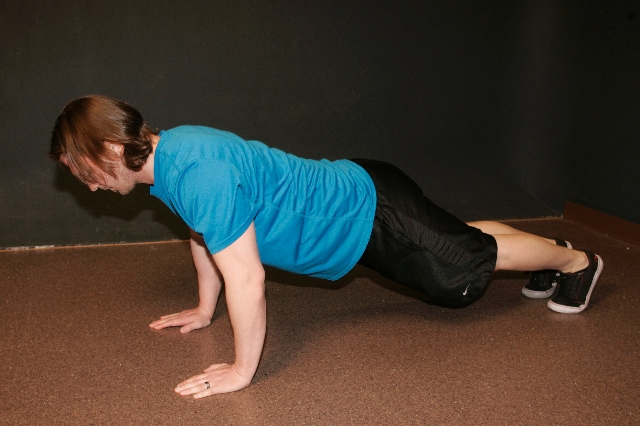 When you're young, you feel invincible. You have speed, strength, power and quick recovery. Knowing then what I know now, I could have avoided some gym pitfalls that cost me time.
Like most people new to the gym, I learned new exercises from muscle magazines. Without someone there to show me little nuances and tips on form, I learned and performed exercises the wrong way. Teaching my body to unlearn bad exercises and reteach correct ones took time — time I could have spent further progressing correct movements.
My advice to teens and younger athletes is to perfect body weight and stability movements. These provide a foundation for more complex movements. Body weight and stability exercises sound boring to a younger athlete with naturally high hormone levels and lack of fear. But, they do have a place in fitness.
Teens and younger athletes can benefit from stability training because it teaches the brain how to move the muscles correctly. When stability exercises are progressed to be more difficult, the body is forced to adapt to the new load. Increasing the stability effort or making the movement a power movement will progress a familiar exercise to something the body can adapt to fast.
How old should a teen be before he or she starts lifting weights? I am asked this question frequently. My general rule is 16 years old. My prerequisite to adding weights to a fitness program is to master the body weight exercises first. Things like squats, lunges, pullups and pushups are good places to start. These body weight exercises have enough form and technique built into them to keep a teen busy for a while.
Teens on the way to higher-level athletics may need weights to keep them competitive. Trainers are valuable in progressing your young athlete toward greatness. Trainers push limits safely. I encourage parents to be involved in their teen's programs. Talk to their trainer (trainers prefer parent involvement) and congratulate your young athletes on their achievements.
After learning the easy things such as squats and pushups, progressing to something challenging may take some ingenuity. I have you covered. If 20, 30 or even 100 pushups have gotten easy then try adding a clap between reps. That makes them more difficult and turns a stability movement into a power movement.
Add the clapping pushup to a circuit or use it to superset with a strength exercise. They tax the lungs and require much more energy than traditional pushups.
Body weight squats can be a tedious exercise. They get easy fast and it's not long before your conditioning is good enough to use them as rest exercise during a circuit. If this is your problem, try doing squats on one leg. I like pistol squats for a couple of reasons. They require a great deal of strength and even more balance. Keeping the knee in line with the foot and hip is tricky and can frustrate even the most trained nervous system.
Pistol squats are an advanced movement. Do not try them if you are still having trouble with regular squats. Train yourself in increments by regressing the exercise, using an adjustable step or plyo box. Laura demonstrates the regression online at www.lvrj.com/health.
It is common for one leg to be more proficient with pistol squats than the other. This is evidence of a bias in strength. One side is stronger than the other. You may also notice that balance is weaker on one side than the other. Focus your efforts on the weak side.
Balancing both sides of the body in strength and skill makes successful athletes. Learning this at a younger age will aid in skill to better perform in sports.
Chris Huth is a Las Vegas trainer. He can be reached at 702trainer@gmail.com. Consult your physician before beginning any exercise program.