Breast cancer leaves emotional as well as physical scars
October 15, 2018 - 1:26 am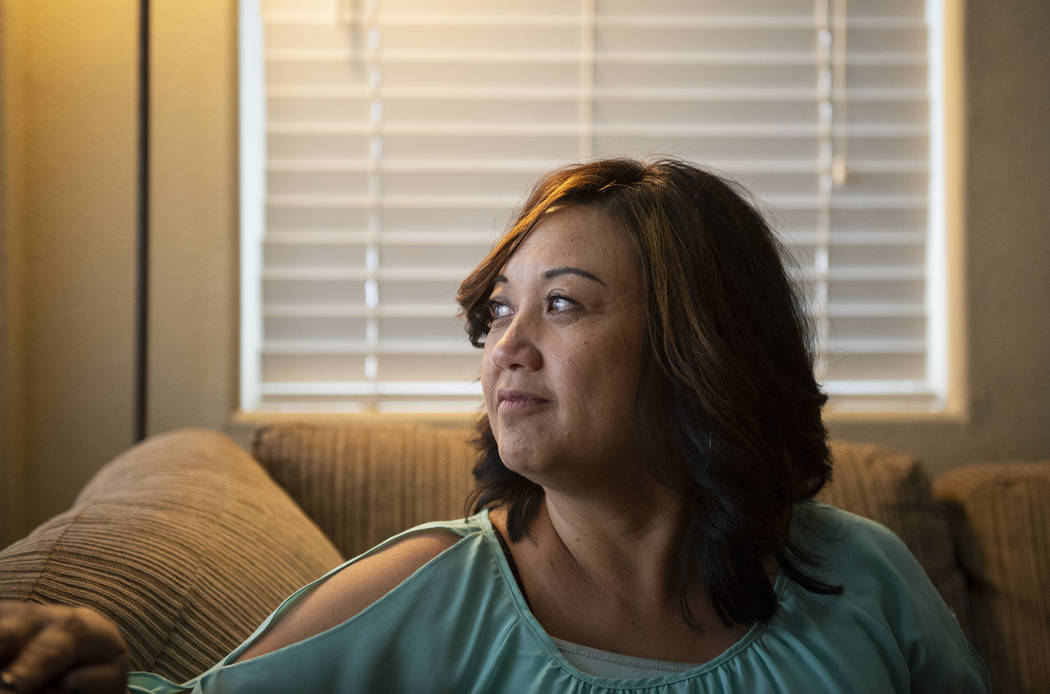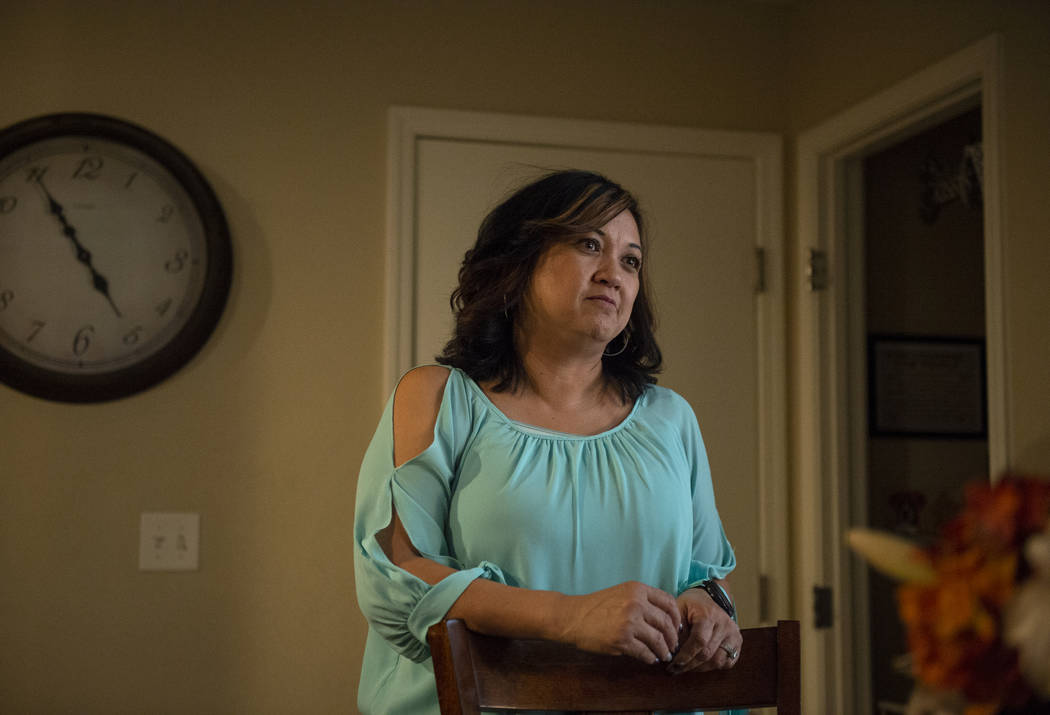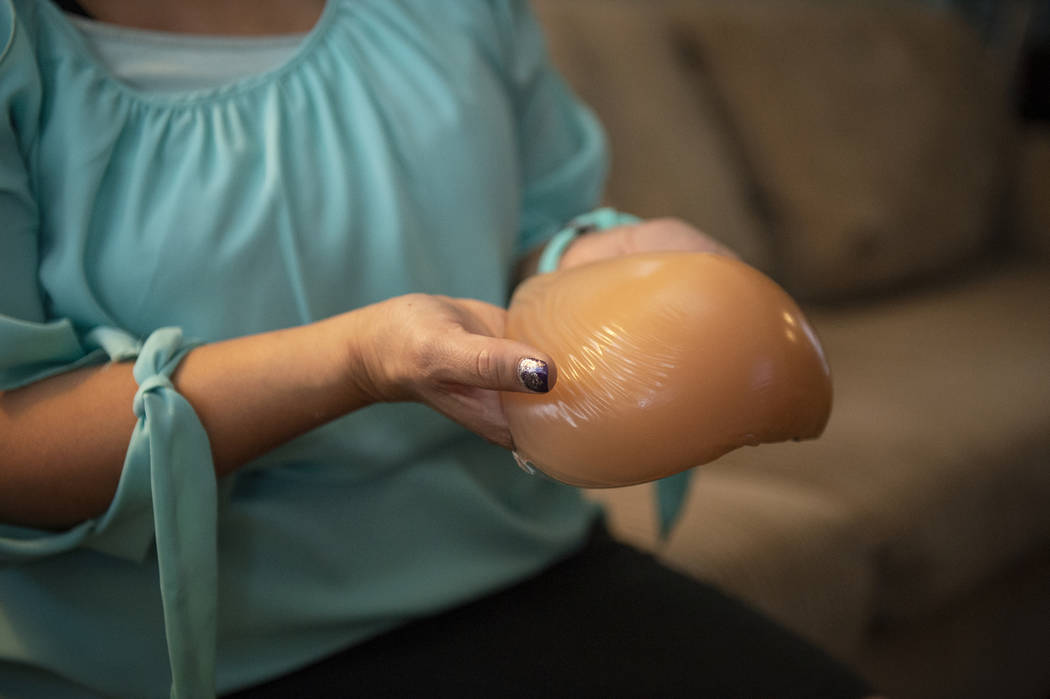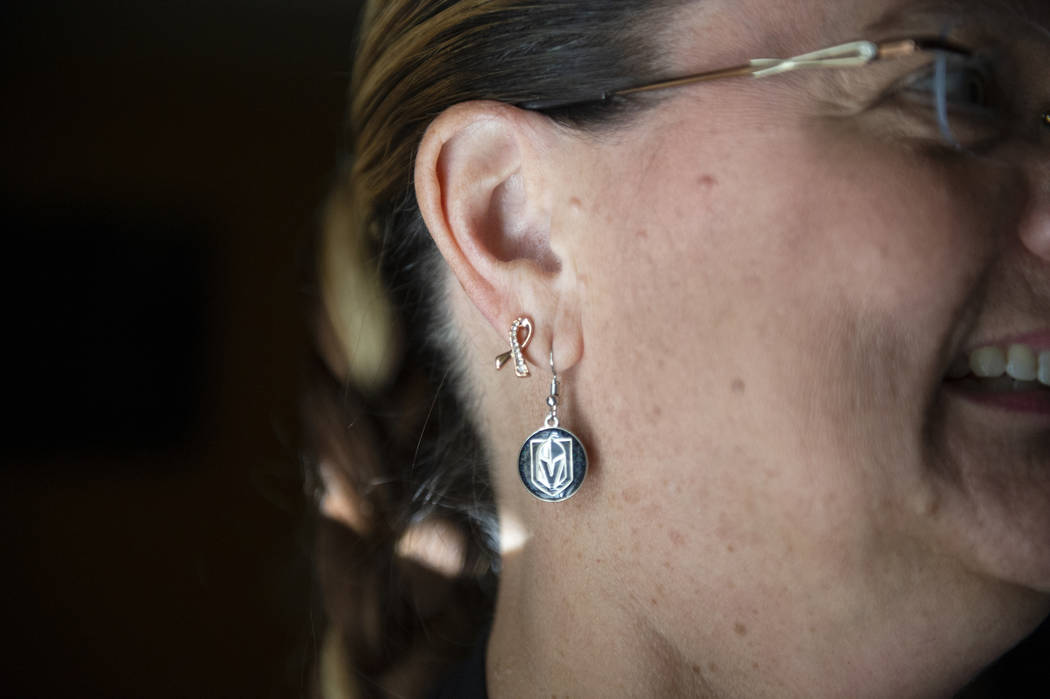 Kelly Trolia has already decided: The theme of her birthday party next September will be "50 and Perky."
Trolia giggles when she says it, grasping for the humorous moments in a life lived with stage 4 metastatic breast cancer. Four weeks out from a double mastectomy, Trolia is still shocked and, at times, saddened when she catches a glimpse of her nude self in the mirror.
Scars replace her nipples, and breast extenders, which stretch Trolia's skin to prepare her for reconstructive surgery, give her breasts a rectangular appearance. She plans to undergo reconstructive surgery in the next year and is deciding whether she'll tattoo nipples over the scars — or maybe the Vegas Golden Knights logo, she joked.
The biggest change for her, she said, was transforming from a big-breasted woman to a small-chested one.
"It's not that my boobs were perfect, but they were still my boobs," Trolia said from her Las Vegas home Wednesday. "(A double mastectomy is) a very personal decision for a woman to make."
October marks Breast Cancer Awareness Month, and the Review-Journal asked four women how losing their breasts to cancer impacted their body image and femininity.
Overwhelmingly, women came out of the experience radiating with positivity. They may not have their breasts — some, like Trolia, lost other organs such as ovaries and her uterus — but in exchange, they have their lives.
"Cancer picked on the wrong person. It doesn't know who it picked a fight with," Trolia said.
Preventing a diagnosis
Beth Giovannetti, 51, was well-acquainted with cancer. Family on her mom's side had been diagnosed with breast cancer; her mom died of a brain tumor when Giovannetti was 12.
Her history made her a perfect candidate for genetic testing, but even when results came back positive for a mutation on the ATM gene, which is associated with an increased risk of certain cancers, Giovannetti at first didn't understand the implications.
"I was thinking, 'OK, I'm just one of those people who needs to be extremely careful or really carefully followed,'" she recalled thinking. Giovannetti's doctor told her the options were limited. Either the 51-year-old would need to undergo chemotherapy — that, statistically, would cut her chance of developing cancer from 75 percent to 65 percent, doctors told her — or she'd lose her breasts.
"I was kind of blown away," Giovannetti remembers. "I wasn't prepared for (mastectomy) as a preventative option."
She was nervous at first.
"I think particularly as women, in our culture our physical appearance is very tied into our self-esteem and our identity, and so thinking about removing a part of me was a very strange line of thought," she said.
About six weeks ago, Giovannetti went under the knife. Because the surgery was performed as a preventative measure — a procedure brought to the public eye by Angelina Jolie, who, witnessing her mother's slow battle with cancer, underwent a double mastectomy in 2013 — Giovannetti kept her nipples. She'll receive breast reconstruction in the coming months.
She's hopeful women will talk to their doctors about their cancer risks. She's hopeful they'll talk to each other, too.
"It's kind of a taboo subject," Giovannetti said. "I think the more we speak about it, we will over time see occurence and diagnosis — God willing — decrease."
Changing relationships
Camille Motley was 45 with a 5-year-old son when doctors said the lump in her right breast was cancerous.
She had to stay alive for him, she remembers.
"I wanted to take absolutely every measure to prolong my life," said Motley, now 48, and a teacher at P.A. Owens Christian Academy. She tested positive for the BRCA1 gene mutation, which increases the risk of breast and ovarian cancer, as well as pancreatic cancer. "Hearing that I had the mutation, that started to make me lean toward having not only a mastectomy, but a double mastectomy."
She wasn't so worried about her appearance, but she worried what her husband would think.
That's not an uncommon fear, said Margo Otto, a social worker at Comprehensive Cancer Centers of Nevada, who leads a support group for breast cancer survivors.
"They're worried about how their relationships could change, like with their partner," Otto said. "As women, there's … a lot of focus in terms of our body image on breasts."
Motley's husband didn't mind. If she wanted reconstruction, she'd be the "bionic woman," she remembers him saying.
"Once I got used to just having these mounds up top, I'm OK with my image," Motley said, adding that she doesn't mind being able to buy blouses a size down now. "Don't fear."
A personal decision
Melissa Tolentino, 50, faced death head-on when an infection that started in her IV port spread throughout her body. Tolentino had already fought off stage 3 breast cancer at 41 and was battling a sarcoma diagnosis.
Three years later and in remission, Tolentino has lost her breasts twice.
"I felt ugly," Tolentino remembers of her double mastectomy and, later, the removal of her right reconstructed breast. "Not whole as a woman."
She cares less now. Maybe it's her age or the reassurance of her husband, whom she'd just begun dating when she was first diagnosed with cancer nine years ago.
Her children, 25, 18 and 16, have asked her to avoid another surgery, for her own safety. Doctors told Tolentino that reconstructing the breast again would necessitate a seven-hour procedure, so for now she wears a prosthesis in her bra.
Tolentino reminds women undergoing mastectomies that they have options for regaining a sense of normalcy when their breasts come off.
"Whether you choose to reconstruct or not, that's your option. Everyone feels differently," she said. She had areolas tattooed over the scars on her reconstructed breasts, which she said made the process easier.
"It looked like nothing had ever changed," she said.
Contact Jessie Bekker at jbekker@reviewjournal.com or 702-380-4563. Follow @jessiebekks on Twitter.
Breast cancer in women
More than 242,000 women were diagnosed with breast cancer in 2015, according to the Centers for Disease Control and Prevention's latest statistics. That translates to about 125 in every 100,000 women.
About 5 to 10 percent of breast cancers are due to genetic factors, but getting older and being a woman increase your risk, too, according to the American Cancer Society.
Those risk factors are out of a woman's control, but limiting alcohol intake and staying physically active can reduce a woman's risk of developing breast cancer, the American Cancer Society says.
Finding support
Some women find comfort in hearing the stories of others who've fought similar battles, said Margo Otto, a social worker with Comprehensive Cancer Centers of Nevada. She leads a monthly support group for breast cancer survivors and can be contacted at 702-952-3400, ext. 13729. Other resources can be found at the Susan G. Komen Nevada webpage: komennevada.org