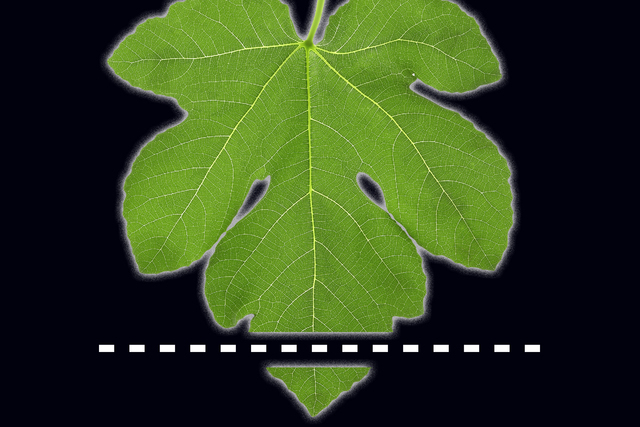 Call him Buzz, the nickname he got in the Navy and the one he'd like to go by now as he talks about the unusual — for someone of his age, anyway — medical procedure he underwent two weeks ago.
Buzz, who's just a few months shy of turning 80, was circumcised.
He didn't particularly want to undergo the surgery, which usually is given to infant boys, but had to for medical reasons. He says it wasn't as painful as he had expected, but he adds that, all things considered, he'd rather still be uncircumcised.
Buzz doesn't know it, and probably wouldn't care if he did, but he's at the vanguard of a new front in America's circumcision debate, which for years has focused on the pros and cons of circumcising newborns.
In December, the U.S. Centers for Disease Control and Prevention issued a proposal to recommend that doctors discuss with uncircumcised adult males, as well as uncircumcised teenagers and their parents, the benefits of circumcision in preventing penile cancer and the transmission of HIV and sexually transmitted diseases.
However, the draft proposal stops short of recommending that all uncircumcised males should be circumcised.
"It's always been a matter of choice and remains a matter of choice," says Dr. Andrew Eisen, associate professor of pediatrics and associate dean for clinical education at Touro University Nevada College of Osteopathic Medicine.
Although circumcision can be an emotionally heated topic, Eisen says, "If you look solely at the medical implications, so you're looking purely at the matter of risk of the procedure versus the health benefits of it … it's pretty clear that the benefit outweighs the risk."
According to the CDC, circumcision can reduce by 50 percent to 60 percent a man's risk of acquiring HIV through sex with an infected female partner, and circumcised men are 30 percent to 45 percent less likely to acquire genital herpes and 30 percent less likely to be infected with "high-risk strains" of HPV, or human papillomavirus.
Also, the CDC says, although circumcision hasn't been shown to cut the risk of HIV transmission to circumcised men's female partners, rates of such sexually transmitted diseases as bacterial vaginosis, trichomoniasis and HPV were, in clinical trials, reduced in the female partners of circumcised men. And, in observational studies, the CDC says, circumcision has been shown to lower the risk of other sexually transmitted diseases, penile cancer, cervical cancer in the men's female partners, and urinary tract infections in male infants.
Eisen says even minor complications of the procedure — which involves removing the foreskin of the penis are quite rare.
"It's not completely without risk, but it's a very low-risk procedure," Eisen says.
The CDC proposal mirrors the American Academy of Pediatrics' stance in leaving circumcision to an infant's parents as a personal choice, while also noting its potential health benefits. Eisen says the proposal also reminds doctors that they have a responsibility to make sure patients understand medical implications.
"It's not a strong enough effect on risk reduction to say, 'This should be done all the time,' but it is enough of a risk reduction to say, 'We need to make sure our patients are aware of it so they can make an informed decision,' " he says.
Dr. Jason Zommick, a urologist with Urology Specialists of Nevada, has seen what happens when the decision to not circumcise causes problems.
"People always ask me, 'Should I have a circumcision performed?' and I'll tell you, I have seen thousands of men that have not been circumcised as a child and they're coming to see me with infections, irritation, inability to retract the foreskin and (for) cosmetic reasons," Zommick says. "They want to have it done, and I'll tell you, in almost 15 years in private practice, I've only had one guy who said, 'Is there a way to replace my foreskin? I want it back.' "
Besides the risk of STDs, just being uncircumcised has risk of chronic bacterial and fungal infections, Zommick says.
"When you have a penis that's covered with a foreskin, it's kind of like taking your finger and wrapping it with some Saran Wrap," Zommick says. "A lot of moisture builds up, and it's easy for yeast and bacteria to grow."
Zommick says he has performed circumcision in males ages 6 months to 94 years, and estimates that in about 90 percent of those cases, an adult's decision to have a circumcision stems from medical reasons that include chronic infections or inability to retract the foreskin.
"But about 10 percent will just be for cosmetic reasons," he says.
Buzz's circumcision followed the development of phimosis, a condition in which the foreskin no longer properly retracts.
"Towards the end, it would not retract back," he says. "The head would not even protrude out."
And the surgery?
"I was expecting it to be a hell of a lot worse than it is," he says. "Obviously, it's not comfortable. But they start talking about doing any kind of surgery there and it scares you to death. But the pain was not too bad."
Circumcision in adults is done under a general anesthetic and takes about 30 minutes to perform, Zommick says. "There are sutures placed and those sutures dissolve in seven to 10 days. But for the most part, men will have some discomfort the first day or two, but are usually back to work in two or three days."
The procedure doesn't affect a man's ability to have an erection and doesn't affect urine flow, he adds, and men can return to sexual activity in three or four weeks.
Buzz is happy that his medical issues are over, but admits that he wishes he didn't need to have a circumcision. Keeping the uncircumcised penis clean isn't that difficult, he says, adding that, if he had a son, he still would opt against having him circumcised.
The proposal that physicians discuss circumcision with men comes as the prevalence of infant circumcision has dropped. According to the National Center for Health Statistics, from 1979 through 2010, the national rate of newborn circumcision in hospitals fell from 64.5 percent to 58.3 percent.
Circumcision is a ritual in some religious traditions. Otherwise, Eisen says he has heard parents say they were uneasy with the surgery's permanence and that they'd rather leave the decision to the child when he gets older. In such cases, Eisen says, it's vital that the child be instructed about the importance of good hygiene and using barrier protective methods to protect against STDs if he becomes sexually active.
Georganne Chapin, executive director of Intact America, opposes the CDC's proposal. Her organization holds that infant circumcision not only is medically unnecessary and can leave infants with medical complications, but that circumcision can lead to psychological problems in men later in life.
"Mainstream medicine," Chapin says, is "very committed to not reversing its position on circumcision, despite the fact that every pediatric organization in Europe and in every developed country of the world other than the United States is moving in the direction of not just (discouraging) circumcision but actually condemning it as being medically useless."
Chapin argues that the studies used to delineate the risks of not being circumcised were flawed in several ways. Among them: Researchers made "no effort" to determine routes of transmission and how diseases were acquired; studies were done in poor areas in sub-Saharan Africa, making the results not analogous to here; and the studies have not been replicated elsewhere.
Infant circumcisions have declined in the United States because "people are waking up," Chapin says. "They realize when they're cutting their baby that they're cutting a man. They realize when cutting a child, they're permanently impacting his body and his sexual life for the rest of his life."
Zommick compares the continuing debate about circumcision in the U.S. to a pendulum going back and forth.
"It really comes down to, as adults, certainly personal opinion." he says. "But, for the most part, I would recommend circumcision because of the potential (medical) challenges and problems later on, and just by personal experience in talking to men — and I've talked to hundreds of men — saying, 'I wish I had this done when I was a child.' Very few ever say, 'I can't believe my parents did this to me.' "
Contact reporter John Przybys at jprzybys@reviewjournal.com or 702-383-0280.