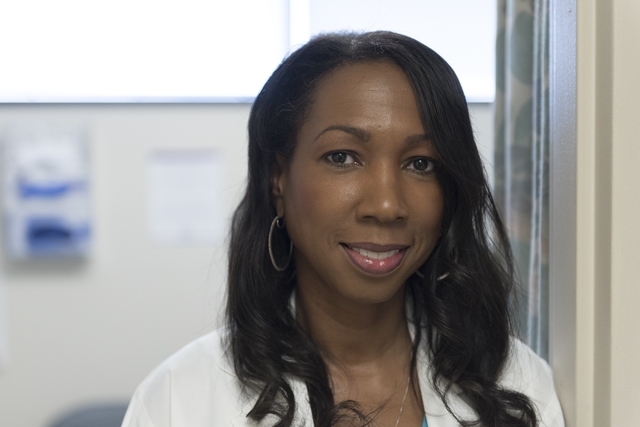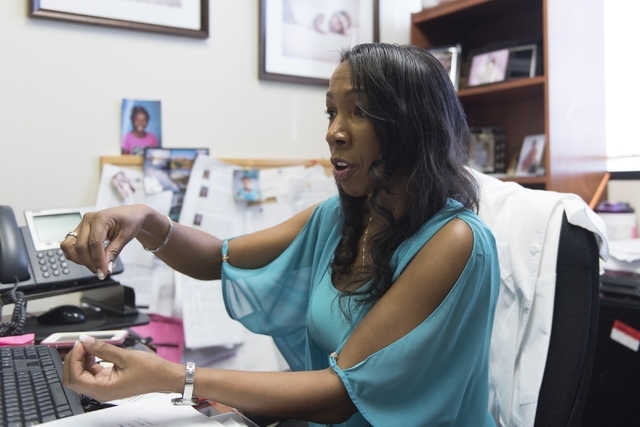 Cervical cancer was once designated as a leading cause of cancer death for women in the United States. After the introduction and implementation of the Pap test screening in 1955, deaths declined by nearly 70 percent.
But the American Cancer Society estimates there will still be 12,990 new cases of cervical cancer diagnosed in 2016 that will result in 4,120 deaths nationwide. When detected in its earliest stages, cervical cancer has a five-year survival rate of approximately 91 percent. If the cancer spreads to distant organs, the survival rate drops to approximately 16 percent. Most invasive cervical cancers are found in women who have never been screened or have not had a Pap test within the past five years.
New screening guidelines
Pap tests are a cytology examination (laboratory examination of cells) that can detect abnormalities before symptoms such as abnormal bleeding, discharge, pain during sex or general pelvic pain appear.
For years, women, regardless of age, were encouraged to have an annual Pap test as soon as they became sexually active.
The new cervical cancer screening guidelines recommended by the American College of Obstetricians and Gynecologists and the United States Preventative Services Task Force for women with average risk factors are:
• Cervical cancer screening should begin at age 21
• Women, 21-29 years of age, should have a Pap test screening every three years
• Women, 30-65 years of age, should have a Pap test and HPV (co-testing) every five years
For women older than 65 without a history of cervical dysplasia or cervical cancer and three negative Pap test results in a row within the past 10 years — good news — no more Pap tests are recommended.
Dr. Marguerite Brathwaite, chief of obstetrics and gynecology and medical director of women's services for Southwest Medical Associates, added a caveat to the new guidelines in a recent interview.
"When you tell somebody that you'll do a Pap every three to five years then they don't come back (until then)," explained Brathwaite. "I tell my patients, 'I need to see you every year because a pelvic exam isn't just a Pap smear.'"
Co-test for HPV
There are more than 200 strains of human papillomavirus, or HPV. HPV is a family of highly contagious viruses that range from common skin warts to more than 40 low-risk types that are easily spread through direct sexual contact from the skin and mucous membranes of infected people, according to the National Cancer Institute.
Most infections are resolved by the immune system and do not cause health problems. But certain high-risk types of HPV infections can become chronic and can, over time, cause health problems such as genital warts and cancer.
Currently, about 79 million Americans are infected with HPV. About 14 million new genital HPV infections occur each year. HPV is so common that most sexually active men and women will get at least one type of HPV at some point in their lives, according to the CDC.
High-risk types of HPV cause 99.7 percent of the cervical cancer cases with two strains, HPV 16 and HPV 18, responsible for about 70 percent of all cervical cancer.
HPV testing detects treatable cervical cancer precursors with greater sensitivity than can be achieved by the Pap tests (cytology) alone, according to the American Cancer Society.
"I let patients know just because you're positive for high-risk HPV you would never have to have cervical cancer," said Brathwaite. "It means you have the virus in your body and you just want to make sure that it never manifests itself into cervical cancer by keeping up on your Pap smears."
A vaccine that offers protection from cancer
"I really never thought (there would be) a vaccine that could prevent cancer in my lifetime," said JoAnn Rupiper, Southern Nevada Health District community immunization health nurse supervisor. "You need to give the vaccine at certain intervals and times that research has shown to be effective before the person gets introduced to the bug."
The first HPV vaccine was released in 2006. The FDA has since approved three vaccines to prevent HPV infection: Gardasil, Gardasil 9 and Cervarix. Like all vaccinations, they are not effective at treating existing infections or diseases caused by the viruslike cervical cancer.
"Routine HPV vaccination is recommended for boys and girls at 11 or 12 years of age. Vaccination at this age is optimal for two reasons: It provides protection before exposure to the virus occurs and studies show preteens have a higher immune response to the vaccine," wrote Heidi Parker, executive director of Immunize Nevada, in a recent email interview.
The three-dose HPV vaccine series is given in the arm during a six-month period. It does not contain live viruses.
According to Nevada Web IZ, only 19.8 percent of 13- to 17-year-olds in Clark County have received all three doses of the HPV vaccine. Nationwide, four out of 10 adolescent girls and six out of 10 adolescent boys haven't started the HPV vaccine series, and are vulnerable to cancers caused by HPV infections, according to the CDC National Immunization Survey.
"It is estimated that 75 percent of new HPV infections occur among people 15 to 24 years of age. If not previously vaccinated, males and females through age 26 should also get vaccinated," Parker said.
The Affordable Care Act requires most insurance companies to cover the cost of all recommended vaccines without a deductible or co-payment.
Ignoring screening and prevention
Triple board-certified medical oncologist with Comprehensive Cancer Centers of Nevada, Karen Jacks is currently treating four patients with the advanced form of cervical cancer.
"By the time I see a patient, generally they are Stage III and nondissectible (nonsurgical)," Jacks said. She explained "their involvement is beyond the cervix and into the side walls of the pelvis or extended into the vaginal mucosa and those patients just can't have surgery."
"And that's the crazy part," Jacks added, "I would much rather never see a cervical cancer patient because they've been able to have surgery and remove the (cancer) area in total."
Both Jacks and Brathwaite agree that advanced cervical cancer in this day and age is a preventable disease. With routine Pap tests and HPV screening, the overwhelming majority of precancerous areas can be addressed before they become malignant. Both agree that women should see their doctors yearly for a pelvic examination and follow the new recommended cervical cancer screening guidelines.
"To never have to see a disease that is preventable would make me extremely happy," said the oncologist, Jacks.
"If you have your annual visit with your friendly gynecologist and just have your Pap smears, we can pick up any abnormal cells. It takes three to seven years for severe dysplasia or severe precancerous cells to go to cervical cancer so you might not know anything is going on," Brathwaite said.
"Cervical cancer is just not something that anybody has to get these days. There are so many things that we can do to stop that progression from mild pre-cancer cells to cervical cancer," Brathwaite said.