Clark County ranks high in STD cases
September 28, 2017 - 4:34 pm
Updated September 28, 2017 - 6:33 pm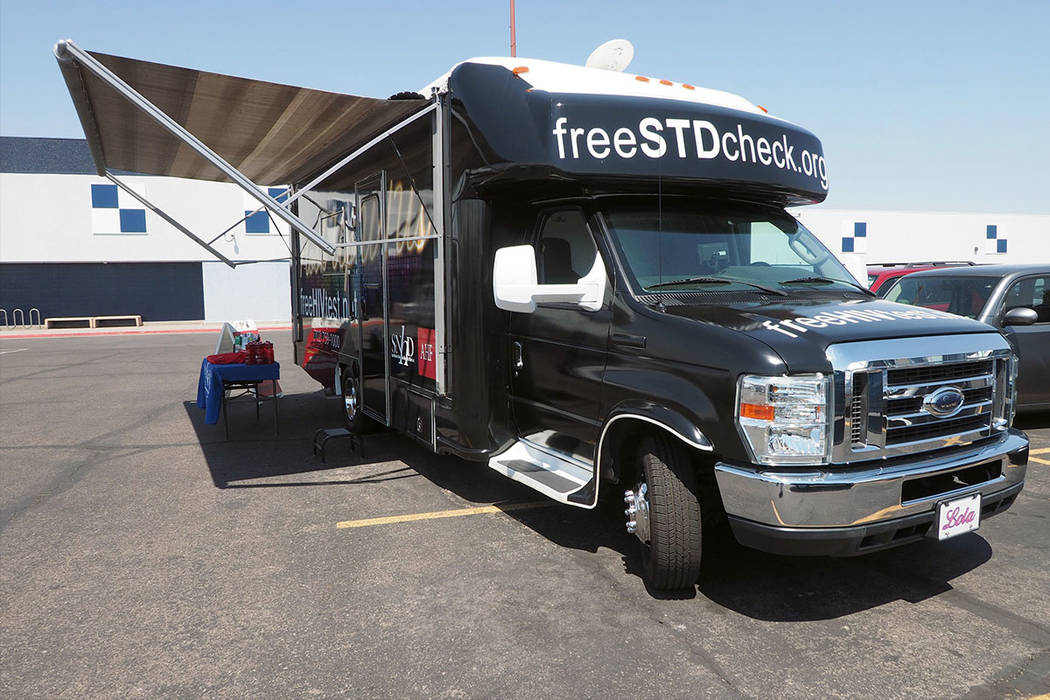 Clark County ranked in the top 20 U.S. counties for sexually transmitted diseases in 2016, while Nevada as a whole came in No. 2 in the nation for its rate of syphilis, according to new federal data released this week.
Local numbers mirror a nationwide trend, according to data from the Centers for Disease Control and Prevention published Tuesday. More than 2 million STD cases were reported nationwide last year, including about 19,500 in Nevada.
"The fact that it's not slowing down is really alarming," said Arthuro Mehretu, epidemiology surveillance project coordinator for the Southern Nevada Health District.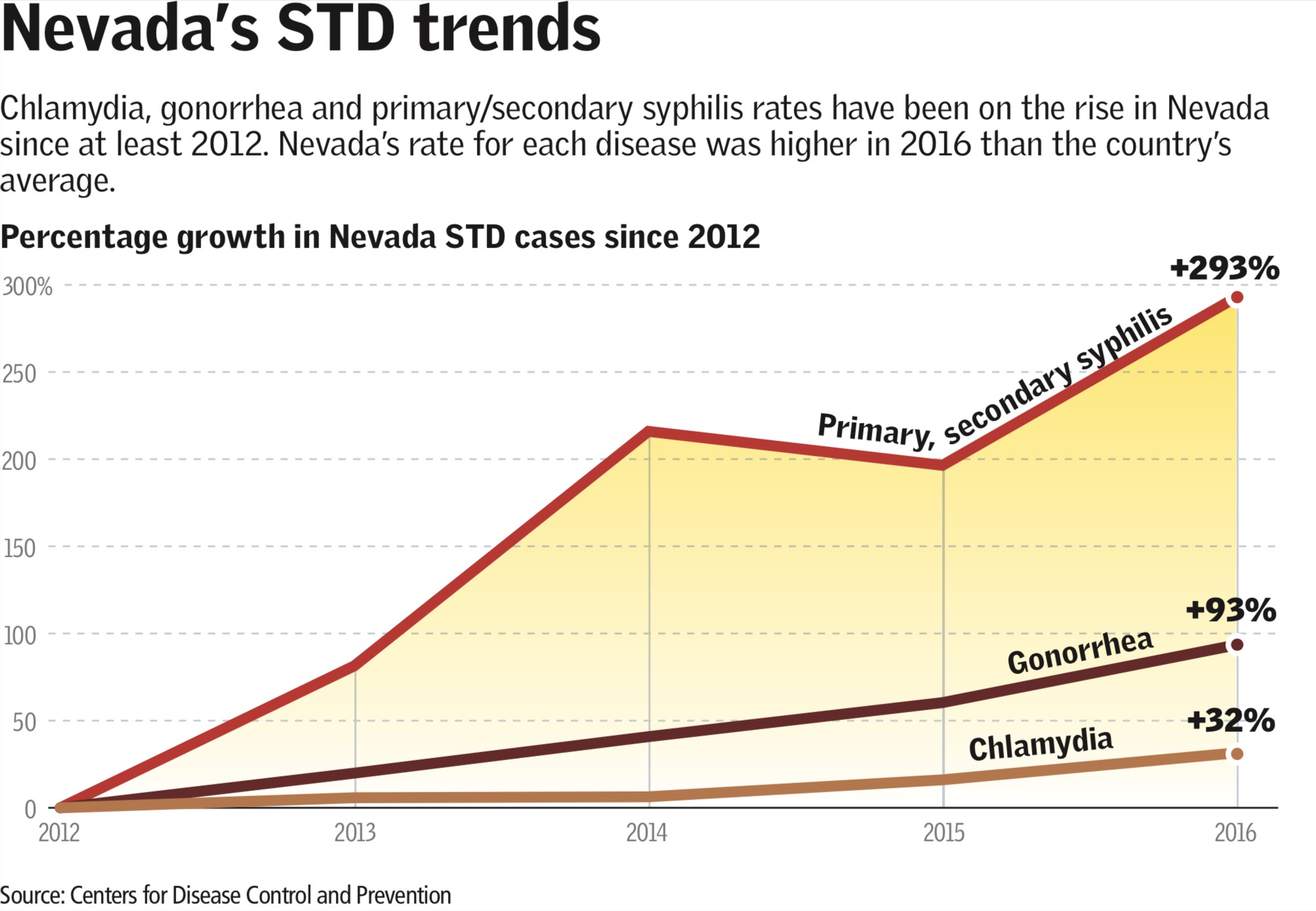 About 80 percent of cases nationwide and 75 percent of those in the state were chlamydia infections. The disease disproportionately affects young women and can result in pelvic inflammatory disease and infertility if left untreated, according to the CDC.
Primary and secondary syphilis was most prevalent among men who had sex with men for the year, 58 percent of all cases. The sharpest rate increases for the disease from 2015 to 2016 were among women, a 36 percent rise, and newborns, up 28 percent.
After hitting a record low in 2000, syphilis is making a comeback. In Nevada, both the number of reported cases and the rate have nearly tripled since 2012, prompting the state to issue an outbreak alert last year.
"Since then, we have also seen an increase in chlamydia and gonorrhea, so we have been paying attention," Mehretu said.
In the report, the CDC's STD Prevention Director Gail Bolan wrote that the national trend, particularly in syphilis, is indicative of "a deteriorating public health infrastructure and lack of access to health care."
Another contributing factor, according to Mehretu, is better reporting.
"I think one of the things that's not being spoken about is the enhanced surveillance capacity across the nation."
But trying to keep up with hookup culture from semi-anonymous online dating has made Mehretu's job harder.
"You don't have to know the person's background. You don't exchange information," he said. "This has been a challenge the past couple years, where you would see this random contact happen and you cannot find a person."
About 80 percent of Nevada's STD cases are reported in Clark County, according to the state's Division of Public and Behavioral Health. Most reported chlamydia and gonorrhea cases occurred in those ages 20 through 24, while primary and secondary syphilis hit 25- to 29-year-old individuals hardest.
Contact Jessie Bekker at jbekker@reviewjournal.com or 702-380-4563. Follow @jessiebekks on Twitter.
Where to get tested
The Southern Nevada Health District screens for chlamydia, gonorrhea, syphilis and HIV Monday through Friday from 8 a.m. to 4 p.m. at its Sexual Health Clinic, 280 S. Decatur Blvd, for $40.
There is also free syphilis and HIV testing at the Gay and Lesbian Center of Southern Nevada at 401 S. Maryland Parkway, Monday through Thursday from 10:30 a.m. until 12:30 p.m., and again 1:30 p.m. until 5 p.m.
At the Trac-B Needle Exchange at 6114 W. Charleston Blvd., HIV and hepatitis C screenings are offered free of charge every Wednesday from 10 a.m. until 2 p.m.