Contaminated tattoo ink hits the West Coast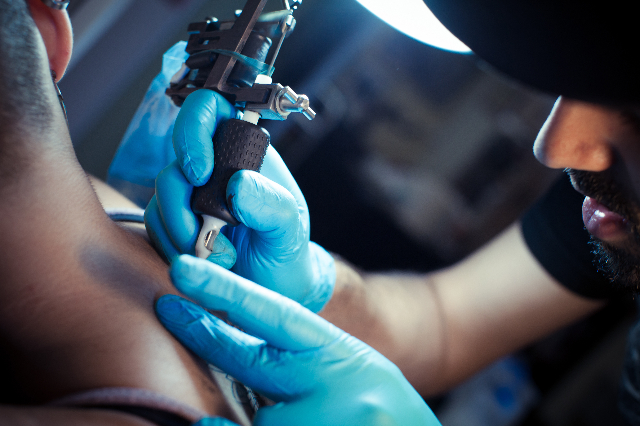 A bad batch of tattoo ink has been distributed along the West Coast, U.S. health officials said Thursday, urging artists and customers to look out.
Inks marketed and distributed by A Thousand Virgins prompted the warning. In particular, grey wash shades labeled G1, G2, and G3 from Lot No. 129 with an expiration of Jan. 16, health officials said.
Bacterial contamination was found in unopened bottles of those tattoo inks. U.S. Food and Drug Administration officials are testing the inks to help the Florida Department of Health in its investigation of an outbreak of infections in people who recently got tattoos.
On Tuesday, A Thousand Virgins recalled certain tattoo inks sold separately and in sets, but the FDA is concerned that artists and consumers are continuing to use these contaminated inks from their current stock.
Also, tattoo products with the same lot number manufactured by A Thousand Virgins might be available online and be marketed by other distributors.
Anyone finding inks subject to the recall should put the closed bottles into a plastic bag, sealing or tying off the bag to prevent leakage. Put the first bag into a second bag and tie off that bag separately before disposing.
To check with FDA's MedWatch Safety Information, call 800-332-1088.
Contact Steven Moore at smoore@reviewjournal.com or 702-380-4563.