Cortez Masto wants to crack down on animal tranquilizer added to fentanyl
Updated March 30, 2023 - 7:46 pm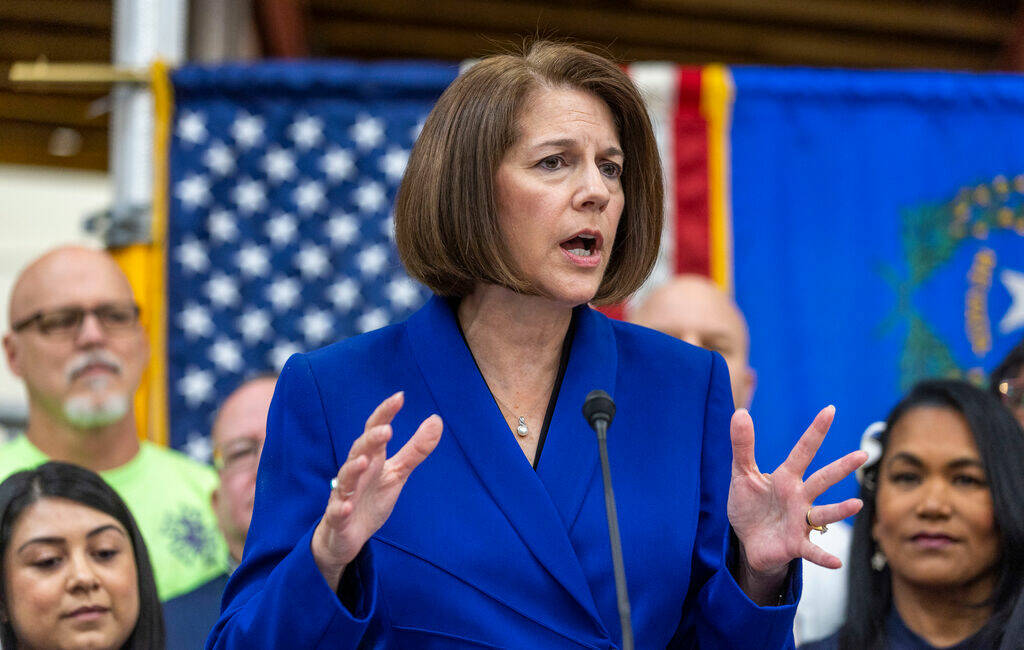 Sen. Catherine Cortez Masto, D-Nev., has co-sponsored legislation to crack down on xylazine, a veterinary tranquilizer that drug dealers are adding to fentanyl, causing even more fatal overdoses.
The Combating Illicit Xylazine Act would declare xylazine an emerging drug threat, enable the Drug Enforcement Administration to track its manufacturing and require a report with recommendations to best regulate the illicit use of the drug while protecting access for veterinarians, farmers and ranchers who use it for a medicinal purpose.
"Drug traffickers are going to great lengths to pad their profits with dangerous drugs like (tranquilizers), and we need to empower law enforcement to crack down on its spread in our communities," said Cortez Masto in a statement. "This bipartisan legislation will ensure the DEA and local law enforcement have the tools they need to get xylazine off our streets while protecting its important use as a veterinary tranquilizer."
Contact Jessica Hill at jehill@reviewjournal.com. Follow @jess_hillyeah on Twitter.