Discover boot-camp workout, 5K fundraisers in Las Vegas
August 19, 2018 - 2:05 pm
Updated August 19, 2018 - 4:39 pm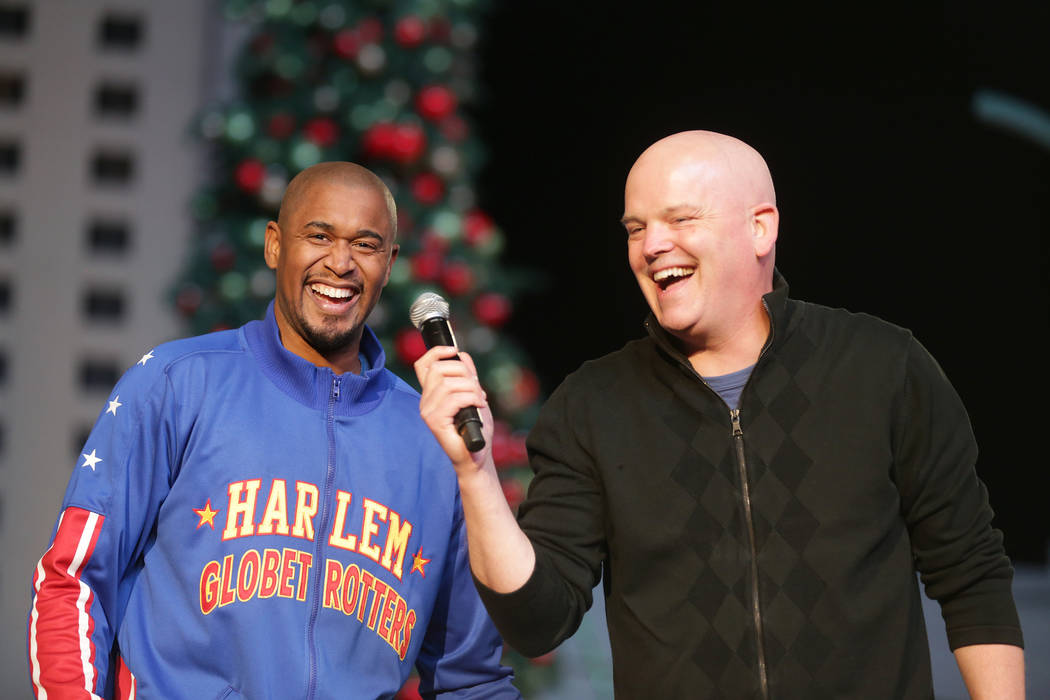 Ruvo Center to host resource access event
"Reacquaint with Ruvo," a resource refresher on the Cleveland Clinic Lou Ruvo Center for Brain Health, will be from 6 to 7:30 p.m. Wednesday at the center, 888 W. Bonneville Ave. The event is for patients, families, friends and caregivers to hear directly from providers on how to maximize access to resources at the center. Reservations are required at keepmemoryalive.org, search Events.
Addiction recovery focus of Sept. 1 resource fair
A National Recovery Month Resource Fair will be from 10 a.m. to 2 p.m. Sept. 1 at the East Las Vegas Community Center, 250 N. Eastern Ave. The event is part of Mayor Carolyn Goodman's Faith Initiative, Healing, Addiction, Recovery, Prevention. Information sessions and resources will be available on suicide prevention, overdose awareness and addictive disorders. Youth and faith leaders are welcome at the free event.
Benefit walk raises funds for apraxia awareness
Registration is open for the 2018 Nevada Walk for Apraxia, which will be Sept. 8 at Lone Mountain Discovery Park, 4445 N. Jensen St. Hosted by Apraxia Kids, the walk is part of a national effort to raise awareness and funding for children with this neurological speech disorder. To date, the organization has raised about $3,000 toward its $12,000 goal. Proceeds will benefit programs and research. Walk day registration begins at 9 a.m. with the walk stepping off at 10 a.m. community.apraxia-kids.org/nevadawalk.
Help fight hunger with a boot-camp workout
Orangetheory Fitness will host a high-intensity boot camp workout class at Three Square food bank's North Campus, 4190 N. Pecos Road, on Sept. 13 in celebration of Hunger Action Day. Check-in for the class begins at 6 p.m. and workouts start at 6:30. Refreshments will be offered following the class. Space is limited and spots will be reserved in order of reservation. Cost per person is $10. RSVP to Alexis Merz by emailing amerz@threesquare.org.
Hemophilia Foundation sets fundraising walk, 5K
The Nevada Chapter of the National Hemophilia Foundation will host the Unite for Bleeding Disorders walk and 5K on Sept. 15 at Floyd Lamb State Park, 9200 Tule Springs Road. Registration is underway, and proceeds will go toward youth development programs and Camp Independent Butterfly, in which children with bleeding disorders go to camp free of charge with their siblings. Event day registration begins at 7 a.m., with the walk and run starting at 8 a.m. Register at hfnv.org.
Annual Superhero 5K benefits cancer programs
Registration is underway for the 29th annual Candlelighters Superhero 5K with Chet Buchanan, set for Sept. 15 at Exploration Park at Mountain's Edge, 9275 S. Buffalo Drive. In addition to the race, Ellis Island Casino will host a beer garden, a Kids Zone will have carnival games and an obstacle course, and there will be music, food and entertainment. The event will benefit the Candlelighters Childhood Cancer Foundation of Nevada and its program for children with cancer. Register at candlelightersnv.org.
Submit event information at health@reviewjournal.com.