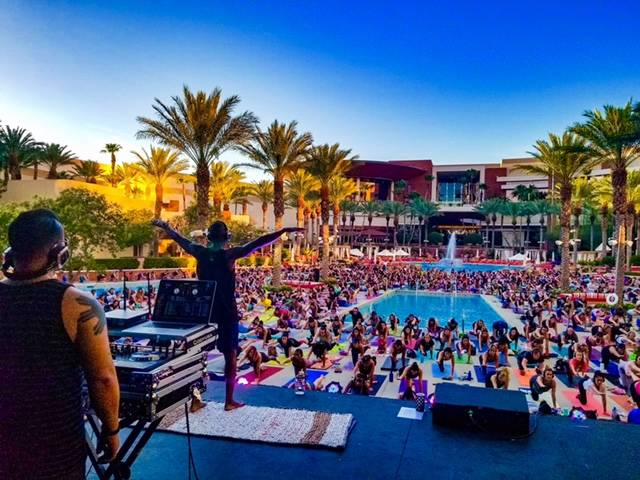 Funny Bunny Race a benefit for Parkinson's
The annual Funny Bunny Race for Parkinson's will be held beginning at 8 a.m. April 14 at W. Wayne Bunker Park, 7351 W. Alexander Road. Runners, walkers and hoppers will receive race-day T-shirts and goody bags. There will be a bunny hop for eggs, petting zoo, bounce houses, face painting and more for children. friendsofparkinsons.org
'Boys of Summer' sequel to show at Ruvo Center
A screening of "Boys of Summer: Second Base," the second installment of the award-winning documentary series about family, baseball and living with Parkinson's disease, will be at 6 p.m. Saturday at Cleveland Clinic Lou Ruvo Center for Brain Health, 888 W. Bonneville Ave. The free evening begins at 5 p.m. with a reception including food and drinks. A question-and-answer session with Dan and Robert Cochrane, on whom the documentary is based, will follow the screening.
Spring expo at Las Vegas recreation complex
The city of Las Vegas will host a Spring Expo at its sports and senior complex, 431-451 Bonanza Road, from 11 a.m. to 1 p.m. Saturday. Class demonstrations will include synchronized swimming, diving, adult tap dancing and art classes. For the kids, there will be carnival games, bounce houses and face painting. Guests can choose from food truck options and meet city recreation staff.
2 resorts host silent yoga in pool areas
Green Valley Ranch Resort, 2300 Paseo Verde Parkway in Henderson, and Red Rock Resort, 11011 W. Charleston Blvd., continue their Silent Savasana seasons in April and May, with monthly outdoor yoga events planned through fall. Yogis of all levels, age 21 and older, are welcome at the free events, which take place at the pool areas of both resorts. Through Silent Savasana's signature headphones, participants will hear instruction and motivational music. Pool areas open at 6 p.m., with yoga starting at 7 at each location. Upcoming dates at Green Valley Ranch are April 12 and May 10. Upcoming dates at Red Rock Resort are April 19 and May 24.
Foundation's fundraising Ladybug Ball is Saturday
Nevada Blind Children's Foundation will host its ninth annual Ladybug Ball beginning at 6 p.m. Saturday at Bellagio. A cocktail reception, gourmet meal with wine pairings, live and silent auctions and entertainment will be included. MGM Resorts Foundation will be honored for its longtime support of the foundation. Ladybug Ball proceeds help fund education, recreation, programs and services for blind and low-vision youth in Southern Nevada. Tickets are $300 each or $3,000 for a table of 10. nvblindchildren.org
Ride for a Reason cycling event set
Registration is underway for the third annual Ride for a Reason Life cycling event to benefit St. Jude's Children's Research Hospital. The event will be held from 8 a.m. to noon at Life Time Fitness Green Valley, 121 Carnegie St., Henderson, on April 21. Ride for a Reason is open to members and non-members of Life Time gyms. Participants can form or join teams at stjude.org/rideforareason.
Submit event information at health @reviewjournal.com.