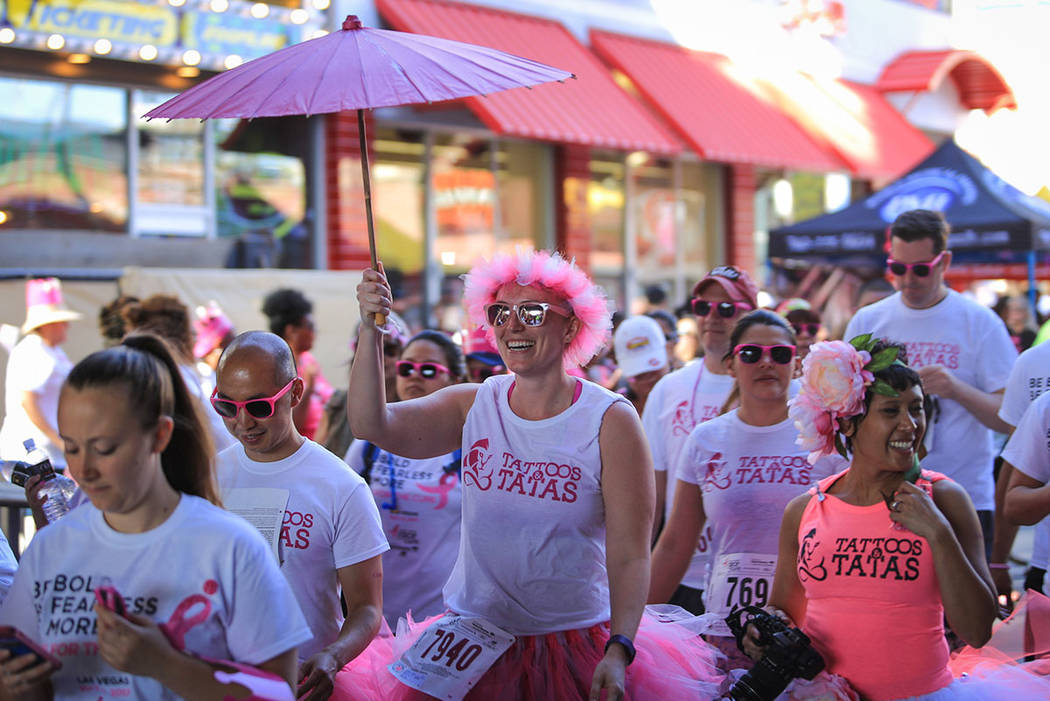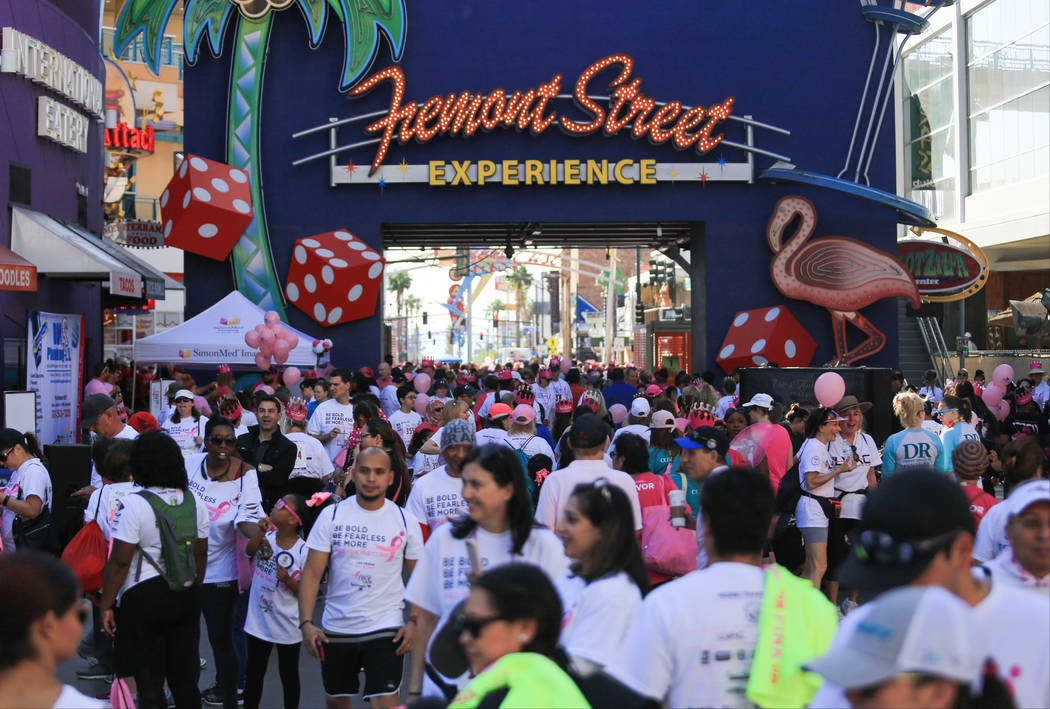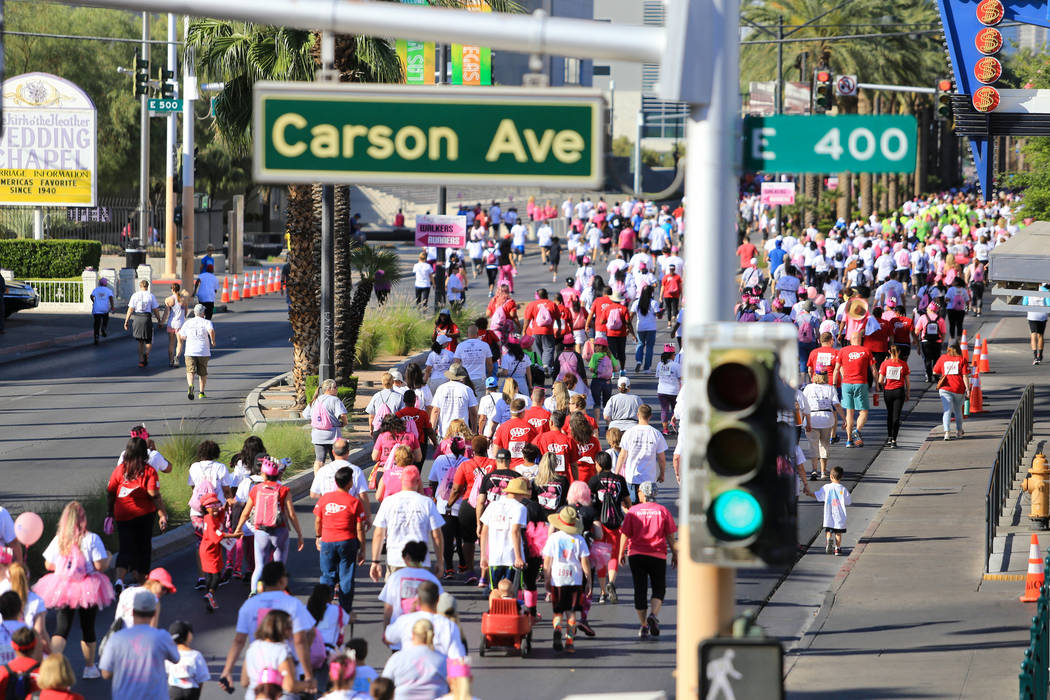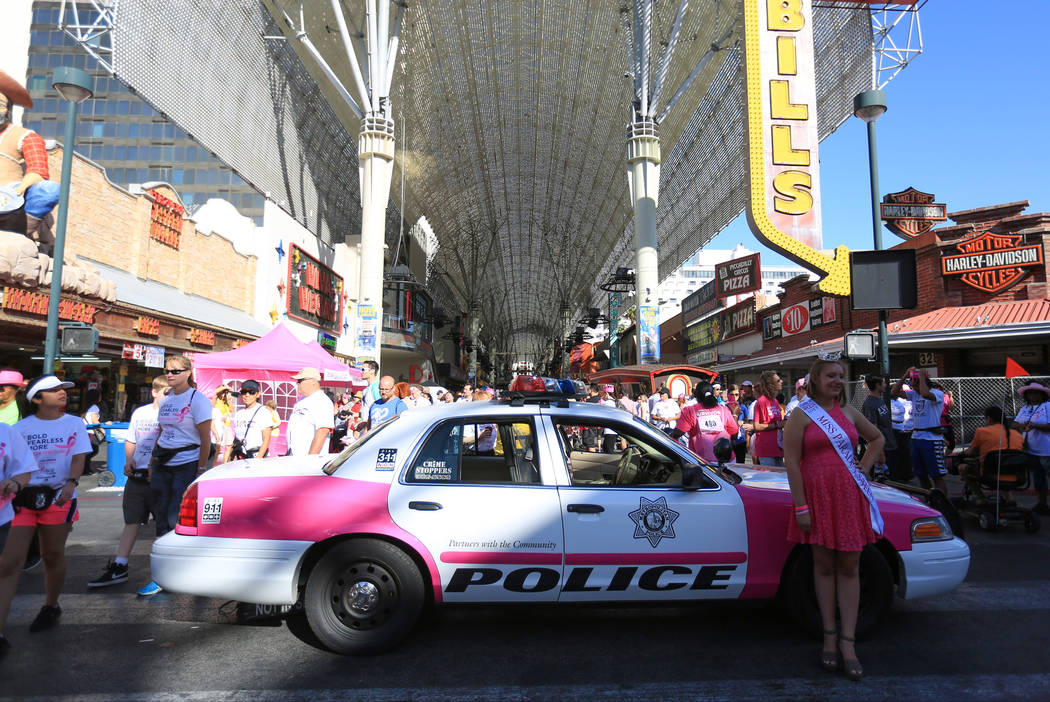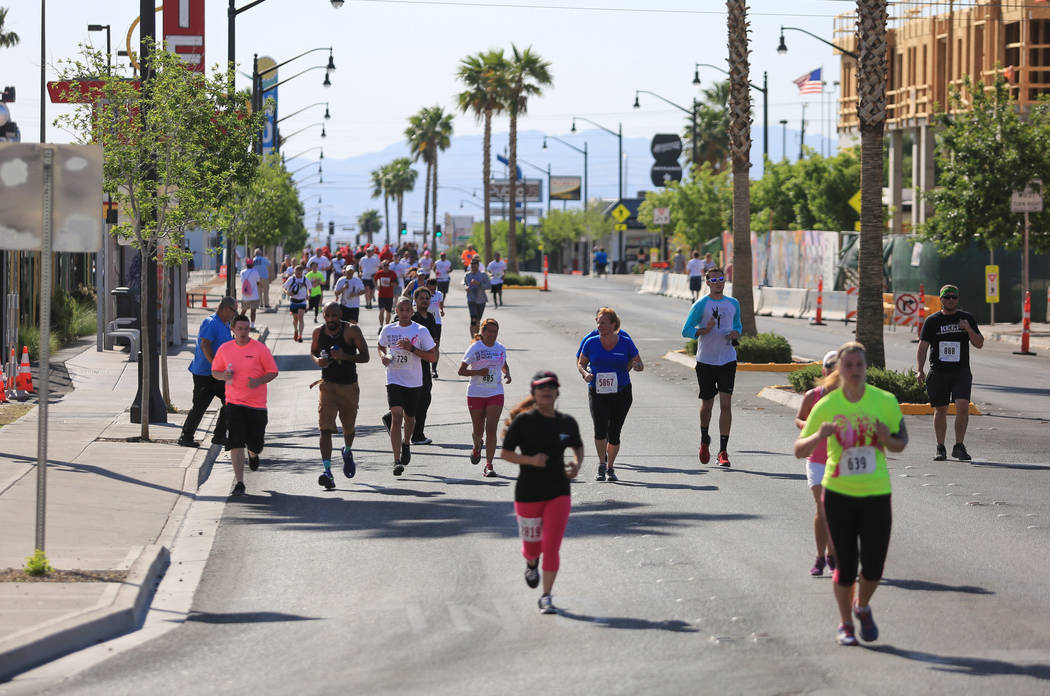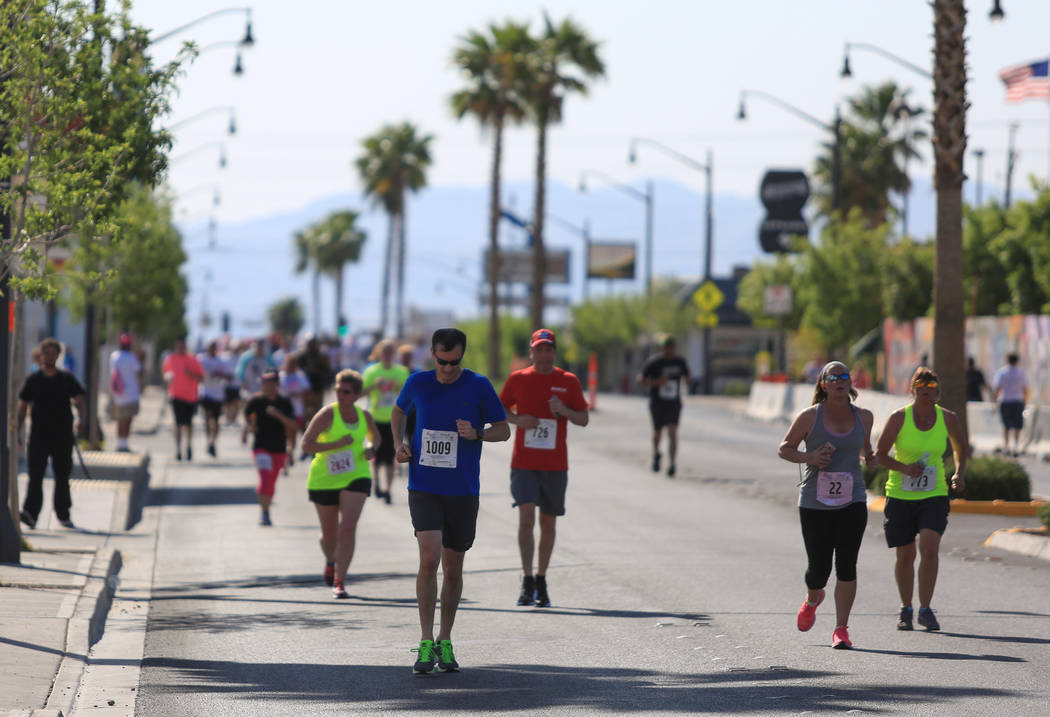 Hundreds of runners and walkers in varying shades of pink filled downtown Las Vegas streets Saturday morning as they participated in the annual Susan G. Komen Race for the Cure.
Held in cities across the country, the race is designed to promote awareness, education and early detection of breast cancer.
At Saturday's event, some wore tutus, some wore tights. Some pulled wagons with small children, or pushed strollers, and many carried signs or mementos in support of those that are struggling, or have struggled against the disease that is breast cancer.