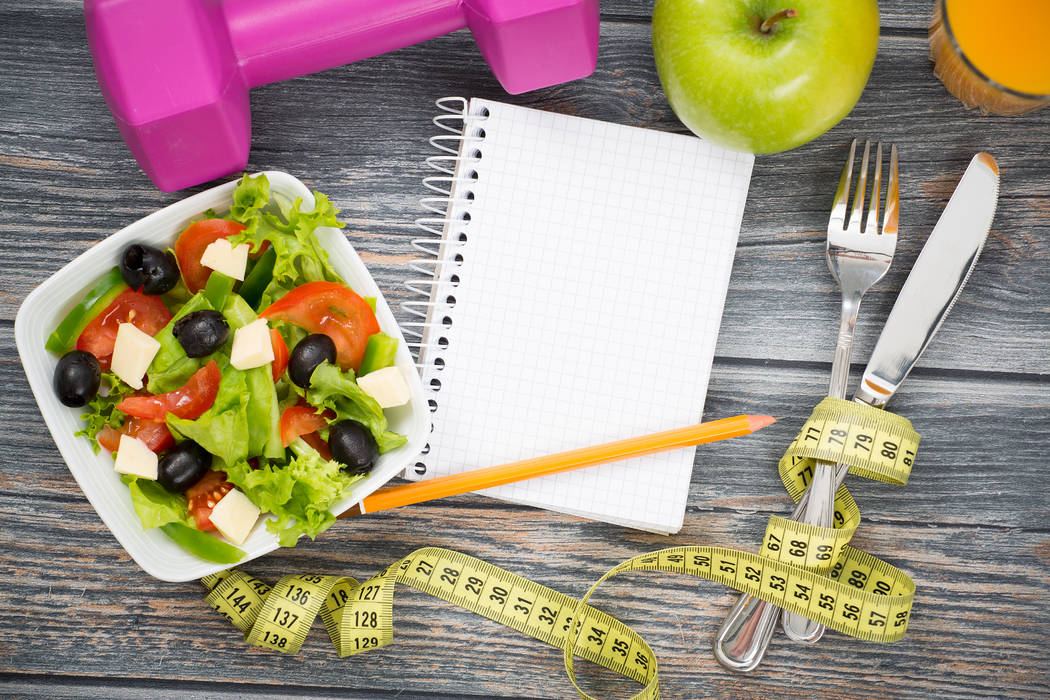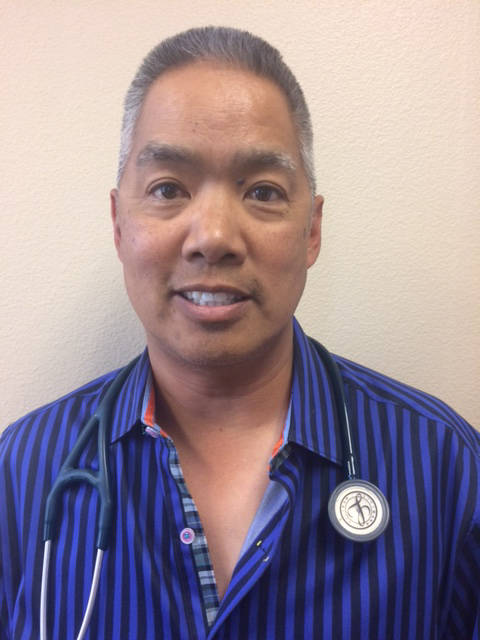 This time of year, many people are concerned about looking good in bathing suits and experimenting with various methods of rapid weight loss. In this inaugural feature asking Las Vegas Valley doctors questions in their area of expertise, we turned to Dr. Jeffrey P. Ng, a family practice physician in Henderson, to get his thoughts on the issue.
What is the most common mistake or misperception people have about losing weight?
That it involves a major change of eating habits. Usually they don't know that they need to maintain their weight loss for more than 12 months in order to reset their metabolic set point. If they lose 10 to 15 pounds over a three-month period, then return to old eating habits, they can put back the weight on easily. If they maintain the weight for 12 months, it is more difficult to return back to their original weight, partially because they have made dietary changes.
What percentage of your patients are concerned about weight loss?
About 50 (percent) or 60 percent.
Is it particularly challenging to lose weight in a desert climate or is that a myth?
I have not seen any data on "regional weight loss" based on climate.
Is there one recommendation you impart to all patients, whether or not they have weight concerns?
If the patient is overweight or obese, I make a recommendation to diet and exercise more. A lot of the time, patients get "stuck" on a range of weight and can't lose it. If obesity is present, I usually have them start a food diary with a phone app, such as MyFitnessPal or Arise calorie counter. That helps me understand their food habits. Sometimes a diet consult or gym personal trainer gets involved. Either way, the patient corrects their poor diet and weight loss becomes easier.
What changes have you noticed in your patients' questions and concerns over the years?
I have been here 13 years and have seen the trend of obesity, the onset of diabetes, hypertension, (high cholesterol) obstructive sleep apnea and chronic low back pain. Most of these diseases have a weight component that needs to be addressed. In extreme cases, or resistant cases, we can now refer patients for bariatric surgery (also knows as a gastric sleeve) as an option for large weight loss.
In the past, we would only refer rare cases, but this procedure has evolved over the past 10 years and has become popular and easier to perform (when done laparoscopically, only one night stay in a hospital is typically needed).
There are still risk factors for this surgery, but we have seen dramatic improvements in obesity for these patients — and in some cases an elimination of multiple medications such as pain meds, insulin usage, and blood pressure/cholesterol medications.
Diet and exercise still remain the standard therapy for weight loss, but for those who are extremely obese, there is new hope with the gastric sleeve procedure.
If you are a medical specialist who would like to be considered for this feature, please send an email with your name, a short description of your expertise and your contact information to health@reviewjournal.com.