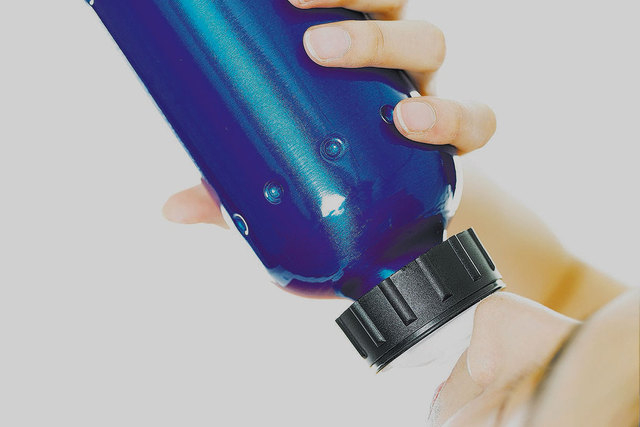 We're not out of the it's-hot-hot-hot woods yet, but as the August days continue to fall off the calendar, the more the pleasant weather of fall gets closer and closer. No longer will we burn our hands when we try to open our car doors, our legs when we get into our cars or our feet when we try to run across the sidewalk.
But even in the absence of the extreme heat, we still need to hydrate. It's important — vitally important, you might say.
"It's extremely important because you do not recognize the symptoms of dehydration," said Geetha Krishnan, a registered dietitian and certified diabetes educator in the outpatient clinic at University Medical Center.
"It can happen without people realizing it," Krishnan said. "I've seen admissions to the hospital where people didn't even know what hit them. It's very, very, extremely important."
We all know water is essential to the body, but many of us may not be aware of the roles it plays. According to the Centers for Disease Control and Prevention, water regulates body temperature, lubricates and cushions joints, protects the spinal cord and other sensitive tissues and gets rid of wastes through urination, perspiration and bowel movements. And since we lose water through these processes every day, it needs to be replaced.
But, you say, you're not a hiker, in the summer or the more temperate parts of the year. You don't have a job that requires a lot of time outdoors, aren't big on gardening. So how could you possibly end up dehydrated?
"Either they don't drink enough water or they drink sodas or other carbonated beverages, and they think that's fine," Krishnan said. "Carbonated beverages actually dehydrate the body. People can go day after day just drinking a couple of sodas, and it's not doing the job."
And the fact that there are no real symptoms makes dehydration difficult to spot.
"If you get thirsty, it's too late," Krishnan said. "There may be perhaps some fatigue, but that may be it. They may think they're tired and not associate that with hydration."
It's easier to get and stay hydrated than you might think, and it doesn't necessarily involve downing glass after glass of water.
"We used to say eight glasses a day, but we don't do that anymore," Krishnan said, "simply because in 2014, we feel how impractical is that?"
Instead, she said, dietitians and other health educators stress the importance of fruits and vegetables in the diet, not only for the nutritional and disease-fighting benefits, but also for hydration. Fruits and vegetables, she said, are 70 percent water, on average. Some are much higher in water content — as much as 85 to 95 percent for foods such as celery, tomatoes, oranges and melons, according to the CDC.
"If someone consumes four to five servings a day, they're getting enough hydration just from the fruits and vegetables," Krishnan said. "A Dole fruit cup is one serving; if people eat two or three of those a day, that's a lot of servings. If you have a salad and a vegetable with a meal, then you get two servings automatically. I, myself, drink smoothies most mornings. With different juices or fruit, you get liquids from that."
Water-based soups, tea and coffee, as long as they're not carbonated, are other sources of water.
If you think you're not getting enough water, follow these tips from the Centers for Disease Control and Prevention:
■ Carry a water bottle for easy access when you are at work or running errands.
■ Freeze some freezer-safe water bottles. Take one with you for ice-cold water all day.
■ Choose water instead of sugar-sweetened beverages. This tip can also help with weight management. Substituting water for one 20-ounce sugar-sweetened soda will save you about 240 calories.
■ Choose water instead of other beverages when eating out. Generally, you will save money and reduce calories.
■ Give your water a little pizazz by adding a wedge of lime or lemon. This may improve the taste, and you just might drink more water than you usually do.
Contact reporter Heidi Knapp Rinella at hrinella@reviewjournal.com or 702-383-0474.