Expressing support for Paris helps us process grief
November 17, 2015 - 9:08 am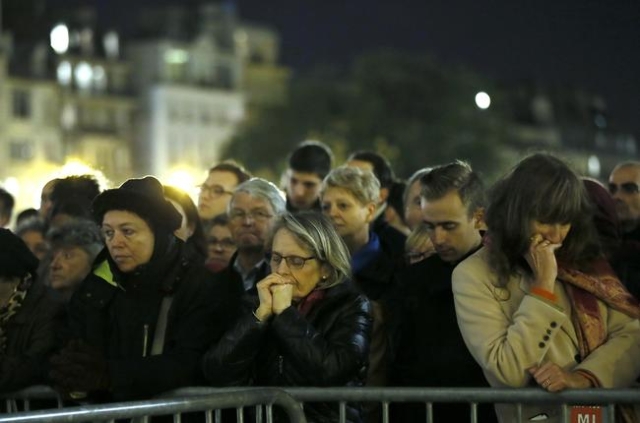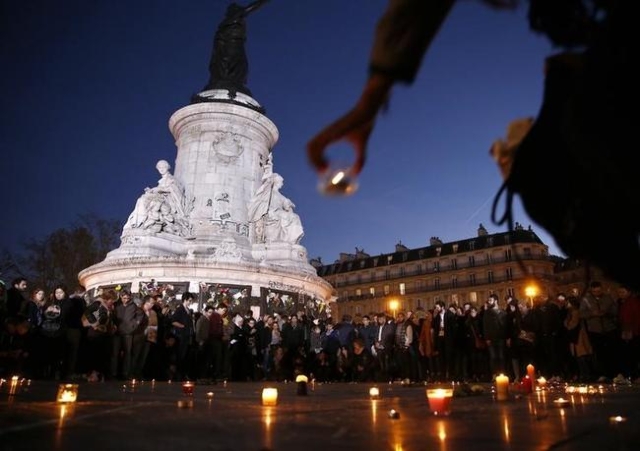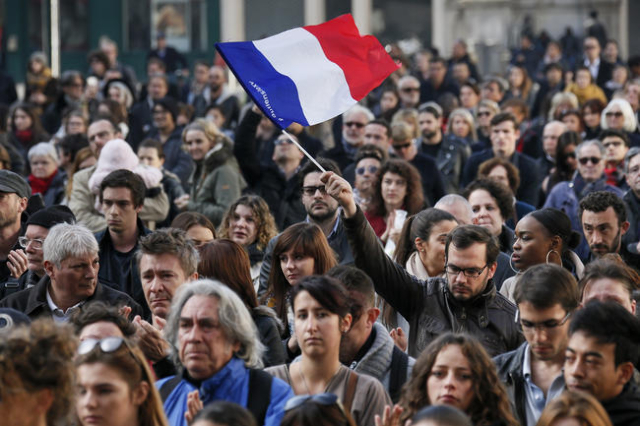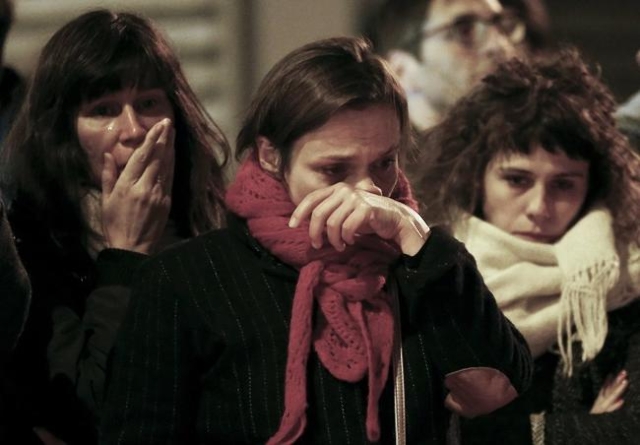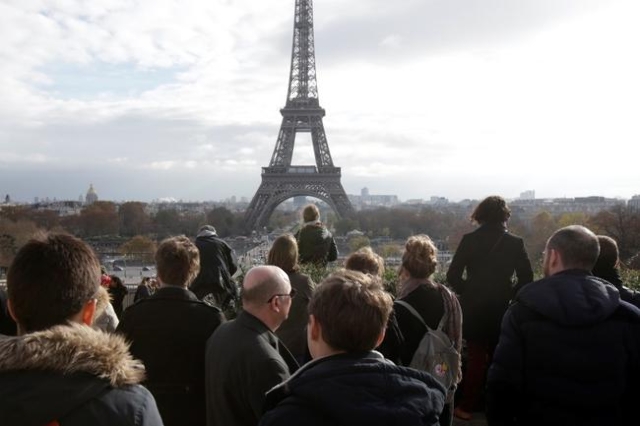 Maybe you gave your Facebook profile photo an overlay of blue, white and red stripes, the colors of the French flag, to show your solidarity with the people of France after last week's devastating terrorist attacks.
Maybe you even felt moved to drive by the Eiffel Tower replica at the Paris Las Vegas, or share the now-iconic image of the Eiffel Tower peace sign on social media, even though you knew that none of these things would do anything material in aiding the 129 persons killed and hundreds more injured in Friday's attacks in Paris.
But doing even such small things can help us to process our feelings, creating ripples that even may extend beyond ourselves.
After the 9/11 terrorist attacks in 2001, Southern Nevadans and displaced tourists who couldn't be in New York City made the Statue of Liberty at New York-New York the tangible focus of their grief, leaving notes and other items there in tribute.
The Eiffel Tower replica at Paris Las Vegas hasn't seen as large a gathering this time around. One reason may be that, in contrast to 2001, Americans who wish to show solidarity with Parisians have a closer-to-home medium: their own Facebook and social media pages.
By Saturday morning, profile photos bearing the overlaid watermark of the French flag's colors could be seen all over Facebook. Yet, even while opting in, most Facebook members probably realized that "in the grand scheme of things, a single change like that isn't going to do a whole lot to prevent another terrorist attack or provide aid to someone," notes Stephen Benning, an assistant professor of psychology at the University of Nevada, Las Vegas.
But, Benning adds, "there are a couple of functions it probably serves."
First, performing even such a simple act may help us deal with our own "responsive stress," Benning says, or the negative emotions one feels "when you see other people are distressed."
Research shows that "neurons that are often associated with feeling pain in oneself often get active when we witness the distress of another person," Benning says, so "an experience or witnessing of someone else in pain literally may hurt you, too."
So, "what we're seeing right now is a collective outpouring of responsive stress," Benning says. "We are seeing human empathy in Western civilization writ large, and everyone feels terrible for the people suffering in Paris, the people who were killed or injured.
"As a consequence, there is the desire to do something to alleviate that distress, both for oneself and for other people. So the thing you can do immediately for yourself is at least show some solidarity with these people who have been hurt and who have been killed and say, 'I am with you. You are not alone in this.' "
In a more collective way, expressing such solidarity also serves as "a defense of the values that we as a pluralistic society hold dear, and as a way to express that we will not be bullied, we will not be intimidated, we will not be destroyed or taken down," Benning says.
It's also not surprising that social media now is doing so much of the heavy lifting for our grief. Benjamin Burroughs, an assistant professor at the Hank Greenspun School of Journalism and Media Studies at UNLV, notes that social media has become "not only a space for sharing, but a battleground for sway over opinions."
From commenters going toe to toe over politics to disagreements about social issues, Facebook and Twitter have become common venues for spirited debate.
"I mean, ISIS has used social media — Twitter especially — to advocate for (its) positions," adds Burroughs, whose areas of research include emerging media.
But what made this weekend's social media chatter about the Paris attacks interesting is that "I've seen more tension" over expressions of solidarity on social media, Burroughs says.
Specifically, since Friday's attacks, criticisms have emerged calling changing a profile photo a form of slacktivism, aimed more at making oneself feel virtuous than accomplishing something tangible, and that such expressions of solidarity are Eurocentric, ignoring instances when members of other ethnic cultures are similarly persecuted.
To somebody who would contend that such actions aren't meaningful, Burroughs would respond that "you are displaying to your social network, which is powerful in a certain way, a particular stance or viewpoint toward a social network."
The context in which a message is displayed — why a particular person is choosing to display it — is key to its meaning, he adds.
Burroughs says he changed his profile photo to the French flag, "but I lived in France for two years, so I feel this kind of personal connection to people on the ground."
So, Burroughs says his aim was to address not the general, overall sense of grief people are feeling, but "specifically targeted at people that i know."
Contact reporter John Przybys at jprzybys@reviewjournal.com or 702-383-0280 or follow @JJPrzybys on Twitter.