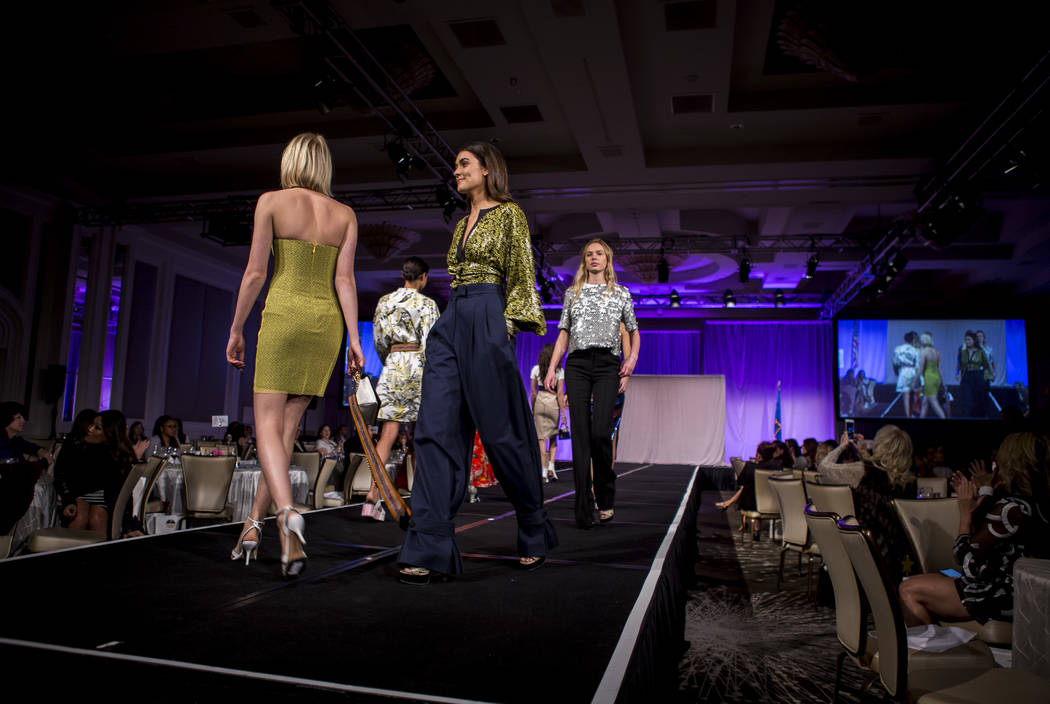 When looking for a beneficiary of its 17th annual Fashion Show and luncheon, the Clark County Medical Society Alliance identified a need in University Medical Center's pediatric unit.
The alliance, made up of female physicians and the wives of physicians, raises money for health-related causes by hosting a luncheon that features a silent auction and a fashion show.
The fashion show and luncheon March 22 at the Four Seasons featured over 25 looks provided by Diane Von Furstenburg with professional models.
"We sold out at 450 tickets in the last week," CCMSA public relations specialist Michele Volker said. "We are scheduled to break records with fundraising for UMC pediatrics."
Donated items for the auction included jewelry, clothes, autographed memorabilia and gift certificates.
"The treatment room is a different place that you can take a child that will be a safe haven," said Lisa Pacheco, registered nurse and the director of grants and development at UMC. "The room we have right now is very hospital-like and it's not very childlike, and we want to make it so that there are distractions the child can be looking at while whatever procedure is going on happens."
Renovations include newer beds that will allow for more space in the room, brightly colored walls and the addition of a place for parents to sit while their child is being treated.