For valley hospitals, specialization pays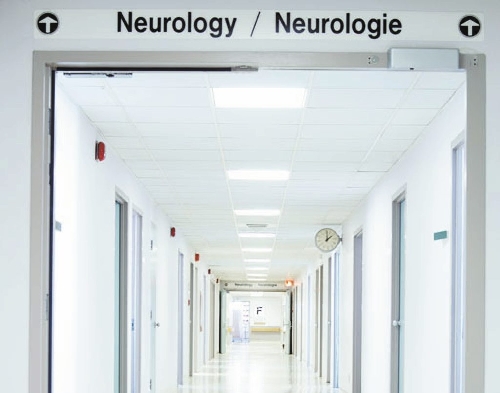 Las Vegas' specialty hospitals continue to outperform their bigger and better-known acute-care brethren by a wide margin.
During the first quarter, the 13 specialty hospitals that reported numbers to the state of Nevada collectively more than doubled their operating profit from a year ago, to $15.3 million. By contrast, it took a major turnaround for the general hospitals to eke out a $1.3 million operating profit.
Despite a valley economy that continues to limp along, specialty revenues grew 31 percent to $72.6 million, as more people sought physical rehabilitation, long-term care for injuries or illnesses that are not life-threatening, psychiatric treatment or help shaking a drug addiction.
None of the for-profit chains that operate the specialty hospitals, including HealthSouth, Kindred and Universal Health Services, responded to questions about the reason for the boost in business.
But as a general rule, said Douglas Geinzer, CEO of the Southern Nevada Medical Industry Coalition, the specialties have one big advantage over general hospitals.
"They don't have to deliver emergency care, they don't have emergency rooms, so they don't have to bear the brunt of the uninsured," he said.
A hospital is obligated to treat everyone who makes it to the ER, whether or not they can pay. By contrast, said Cherilyn Murer, CEO of Murer Consultants in Joliet, Ill., specialty hospitals can screen patients ahead of time for coverage and how much treatment they will need.
As a result, the specialty hospitals had to write off only $1.6 million in bad debt and charity care in the first quarter, pocket change compared with the $208.9 million hit taken by the general hospitals.
And, said Murer, speciality patients come via referral. Their condition is well known ahead of time and their treatment presents few surprises. When someone arrives at an ER after a car accident or complaining of chest pains, it is hard to know what level of care they will need.
Moreover, specialty hospitals collect more for their services. They collected 42 percent of $170.5 million in total bills sent out in the first quarter. The general hospitals saw only 17 percent of their $4.2 billion in total charges, as Medicare and the private insurance companies reimbursed them at lower rates.
On the cost side, Murer said, "Specialty hospitals have a much more homogeneous population, so you don't have to be ready to handle everything from a mild orthopedic problem to transplants. This makes for a very tight operation."
General hospitals also see far more patients — seven times more than the 7,500 who checked into all Las Vegas Valley specialty centers during the quarter.
This disparity between the two types of facilities applies nationwide. Universal Health Services, the King of Prussia, Pa.-based company that owns both general and specialty hospitals in Las Vegas, reported a 10.2 percent operating profit margin for all its general hospitals, a little less than half of what it earned from its behavioral hospitals.
In May, Universal agreed to sell Montevista and Red Rock Behavioral hospitals to Southfield, Mich.-based Signature Healthcare Services for an undisclosed price. Executives at Signature, which goes by the trade name Aurora Behavioral Healthcare, could not be reached for comment.
The deal came after Universal Health acquired the two locations last year when it purchased Psychiatric Solutions, a chain with locations elsewhere. Because Universal Health already has other Las Vegas properties, the Federal Trade Commission ordered the divestiture of Montevista and Red Rock to try to preserve competition.
According to the commission, Signature had $132 million in revenues last year and 1,700 employees. Signature owner and CEO Dr. Soon Kim told the commission that he would retain the current staffs and "compete aggressively" once he takes over.
Contact reporter Tim O'Reiley at toreiley@reviewjournal.com or 702-387-5290.