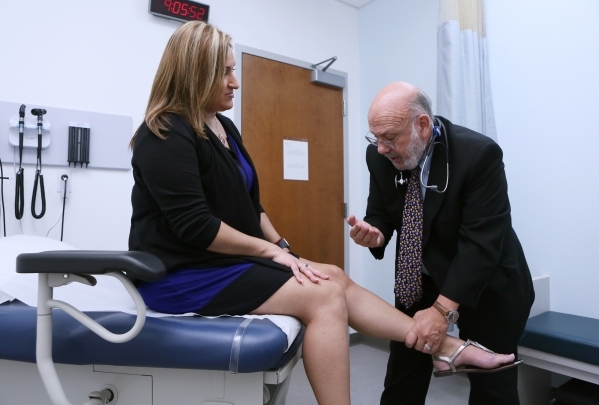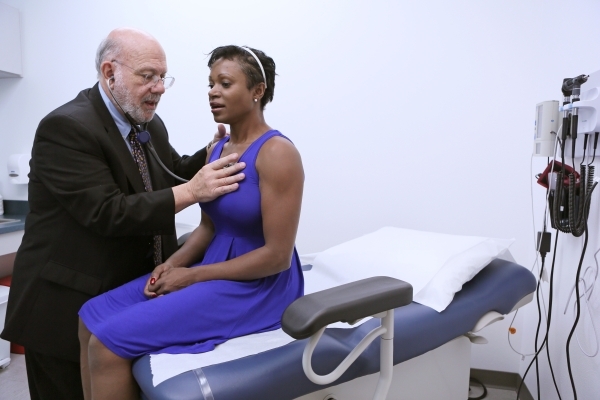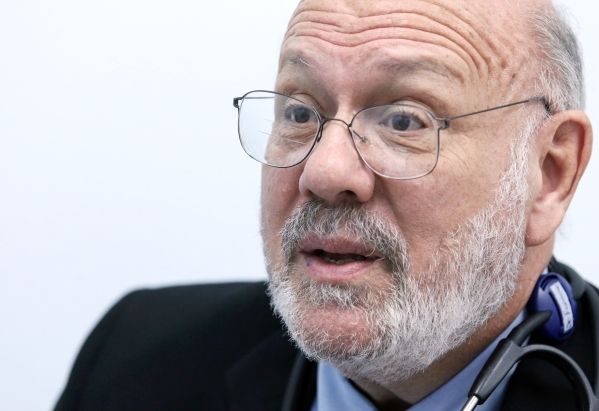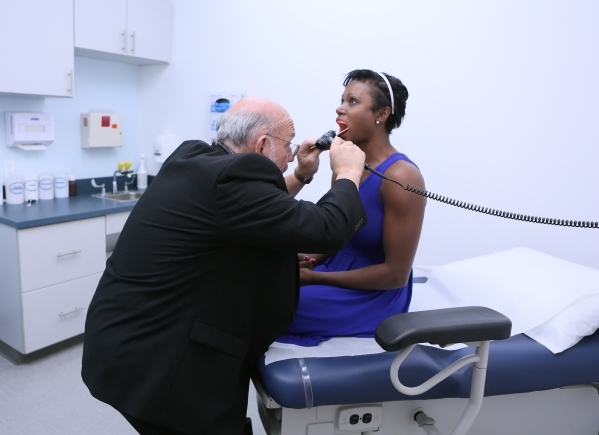 Dr. Mitchell Forman has held his share of prestigious positions, none more important than being the founding dean of the Touro University Nevada College of Osteopathic Medicine.
But the 35-year-specialist in rheumatic disorders will end his career as it began: treating patients.
Forman has witnessed revolutionary change in his field since graduating from medical school in 1971, advances that make his work increasingly rewarding.
"When I started out, there were very few options," he said. "We can do more now than ever before. We know more about the underlying diseases themselves, and we know more about not just medications alone, but combinations of medications."
Forman was among the six Southern Nevada physicians honored Thursday with Inspired Excellence in Health Care awards from Las Vegas HEALS, a nonprofit organization committed to improving access and delivery of medical care in the region. Drs. Joseph Adashek, Rutu Ezhuthachan, Oscar Goodman Jr., David Steinberg and Dylan Wint also were feted at a ceremony at the Four Seasons Hotel Las Vegas.
Earlier this month, Touro announced Forman would be succeeded as the head of the medical school by Dr. John Dougherty of the Kansas City University of Medicine and Biosciences. Dougherty takes over Feb. 1 when Forman will return to practicing medicine full time, seeing patients in the medical facilities at the Touro campus in Henderson where he also will continue as an attending physician for residents.
Rheumatologists diagnose and treat diseases affecting the joints and connective tissue, including more than 100 types of arthritis and autoimmune diseases when the immune system attacks a patient's own tissues.
"I don't tell people what to take. I give them options," Forman said. "Every person is a little bit different. Ultimately, patients make the decision."
Forman presents options because patients are sophisticated enough to make decisions for themselves. They see medications advertised on TV. They know what questions to ask, Forman said, and having information benefits patients.
"There might be patients who have done so much reading, focused on a specific subject, that they might have more information than I do," he said. "That's another reason why I have to be so informed."
Access to information exposes more patients to the options available to treat their conditions.
"Physicians, students, patients, they have this at the push of a button," he said.
Methotrexate wasn't even available to Forman as a young practitioner, but now it's one of the most prescribed drugs for psoriasis and rheumatoid and psoriatic arthritis.
"There are patients who respond wonderfully to meotrexate, and I have many patients on it," he said. "It's very predictable, very easy to take. Once a week, predictable side effects."
In addition to keeping up on the latest medical data, doctors must manage patient expectations. Patients expect the same outcomes achieved on TV shows where the cure or recovery always happens right before the top of the hour. Their past experiences with the health care system and medical histories affect their attitudes.
Forman teaches future generations of doctors to understand how important those expectations are in patient care.
"People are complicated," he said. "They're human beings, and if you look at them only as a disease, you're doing them a terrible injustice."
Contact Steven Moore at smoore@reviewjournal.com or 702-380-4563.