Grant a Gift Autism Foundation launches $5M campaign in Las Vegas
Updated June 21, 2018 - 8:56 pm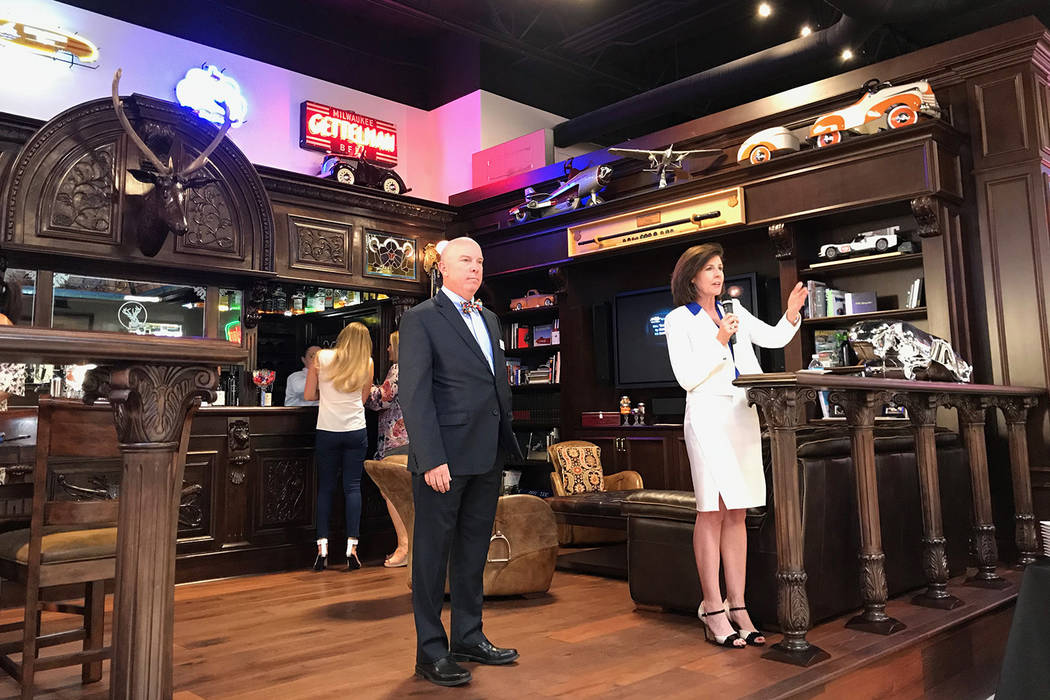 The Grant a Gift Autism Foundation launched a $5 million fundraising campaign Thursday with the goal of expanding its clinical and administrative team.
That could help the Las Vegas nonprofit provide treatment for 3,200 children on the UNLV Medicine Ackerman Autism Center's waiting list, foundation CEO Terri Janison said at a private campaign launch attended by about 50 of the foundation's donors, board members, staff and other supporters.
"The need will continue to increase, and so the services that are needed are increased," Janison told those attending the south Las Vegas Valley event. She was joined on stage by Dr. Michael Gardner, who is UNLV School of Medicine vice dean for clinical affairs and UNLV Medicine CEO and president.
About 1 in 59 children nationwide live with austism, according to the Centers for Disease Control and Prevention. In Nevada, there's a shortage of diagnosis and treatment options for these children.
Though both Touro University Nevada and the UNLV Medicine Ackerman Autism Center are expanding by one psychologist each to help address lengthy wait lists across the valley, and UNLV's center is adding three speech therapists to its team, Janison said the $5 million Granting Hope campaign could pay for services requested by each of the 3,200 on the center's waiting list.
Janison also announced Thursday that Grant A Gift was approved for a charity license plate this year. The first 100 will be up for auction starting at a bid of $1,000, and the foundation will receive a portion of proceeds from the Department of Motor Vehicles for any others sold.
For more information on how to donate to the Granting Hope campaign and to bid on a charity license plate, visit http://grantagiftfoundation.org/.
Contact Jessie Bekker at jbekker@reviewjournal.com or 702-380-4563. Follow @jessiebekks on Twitter.