Health-care veteran tapped to lead Henderson Hospital
October 22, 2015 - 5:58 pm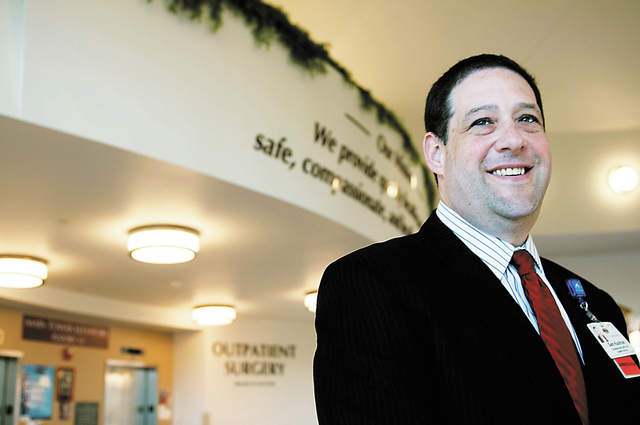 Sam Kaufman has been named the chief executive officer of Henderson Hospital, Karla Perez, regional vice president of The Valley Health System and vice president, acute care division, with Universal Health Services said Thursday in a statement.
He will also continue serving as the CEO of Desert Springs Hospital.
Kaufman has set two initial goals for the 142-bed, $168 million facility.
"We want to be operational by late October of 2016, staffed with employees who care as much about an excellent patient experience as I do," said Kaufman. "We're also working with Ensemble Real Estate Solutions to lease and manage a medical office building adjacent to Henderson Hospital"
The 80,000 square foot medical office building, known as the Henderson Medical Plaza, will offer individual suites through the use of an entire floor. It will be completed during the fourth quarter of 2016.
Kaufman has a bachelor's degree from the University of Pittsburgh and a master's degree in health services administration from the University of Saint Francis (Indiana).