Health costs prevent many Nevadans from getting better care
December 13, 2017 - 9:07 pm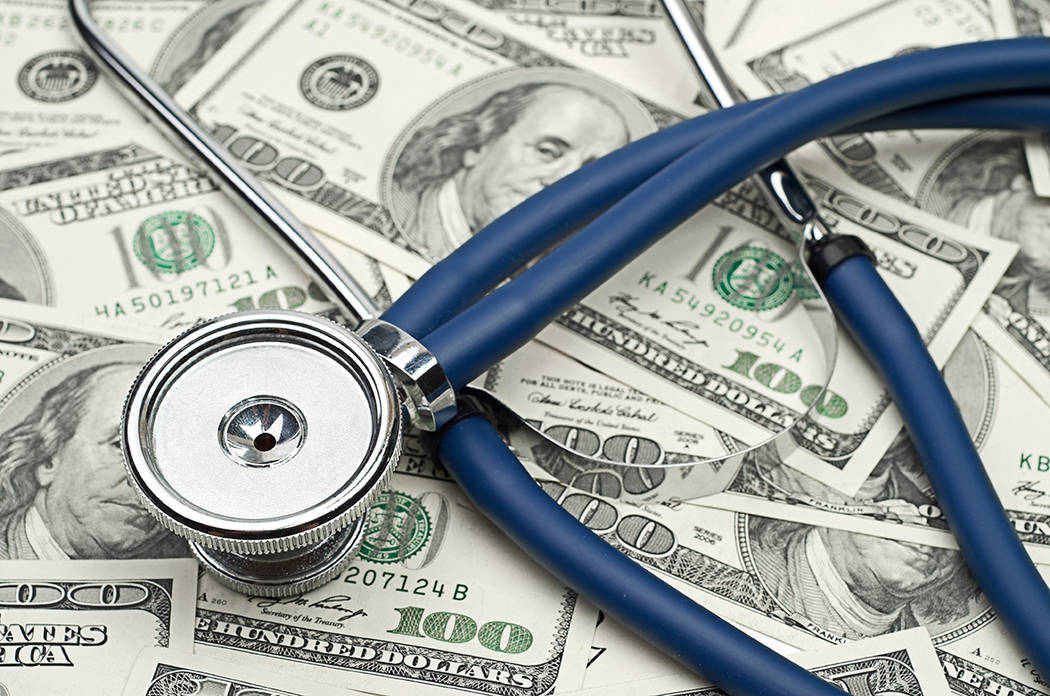 More Nevadans have health insurance now than four years ago, largely as a result of the state's expansion of Medicaid, but most aren't getting better care because of prohibitive costs, a new study finds.
The percent of adults who went without care due to cost remained largely unchanged in the upper teens over that period for all demographic groups in the state except for African-Americans, the report from the Commonwealth Fund released Wednesday showed.
That's despite a major decrease in the state's uninsured rate, according to the report, which examined states' progress on coverage and access to care from 2013, before the Affordable Care Act's Medicaid expansion kicked in, through 2016.
The report ranked Nevada 41st nationwide last year for overall access to health care. In 2013, Nevada ranked 49th, above Oklahoma and tied with Mississippi, a state notorious for poor health access.
Sara Collins, vice president of health care coverage and access for the Commonwealth Fund, said those with newly obtained coverage still face cost barriers that prevent them from seeking care in many instances.
"It's a lower-income state, so across all coverage groups, people might just be having to face much higher costs than the share of their income," keeping them from seeking care when they need it, she said.
Erica Vital, office manager at New Horizons Primary Care in Las Vegas, said incidental costs tend to surprise patients, who often don't know what their insurance covers and how much of the bill they might be responsible for.
"They are really not explained what a deductible is, what coinsurance is and what a copay is," said Vital, who has worked at the clinic since 2012 and held jobs in health insurance billing for doctors' offices in Florida, Alaska and New Jersey before that. "Yeah, the patient should know, but the reality is they don't even understand it. They just know they have insurance."
Patients who visit the doctor only occasionally and have deductibles in the thousands may never hit their annual out-of-pocket limit before insurance kicks in, Vital said.
"There seems to be an unbalanced reality when it comes to health care and providers and facilities and patients," she said. "I don't know who comes up with these numbers or regulations, but all these years, it seems to be getting worse."
The rates of the uninsured and underinsured in Nevada are highest among the state's Latino population, augmented by a sizable undocumented population that doesn't qualify for public health programs like Medicaid or subsidized exchange plans. Nearly a quarter of Latinos surveyed said they didn't see a doctor because it was too expensive.
The total adult population reporting costs prohibited access to care remained largely unchanged — 17 percent in 2013 to 16 percent in 2016.
The state's black population, on the other hand, reported the lowest rates of adults who avoided seeking care due to cost. While a quarter of blacks said in 2013 they skipped doctors' visits because of cost, only 9 percent reported doing so in 2016.
"It's probably a combination of the coverage expansions," Collins said of the increased access to health care in that demographic. "Both the Medicaid expansion and the subsidized coverage for the marketplaces. It's a really dramatic improvement."
Contact Jessie Bekker at jbekker@reviewjournal.com or 702-380-4563. Follow @jessiebekks on Twitter.