Hemp products attracting attention in Las Vegas Valley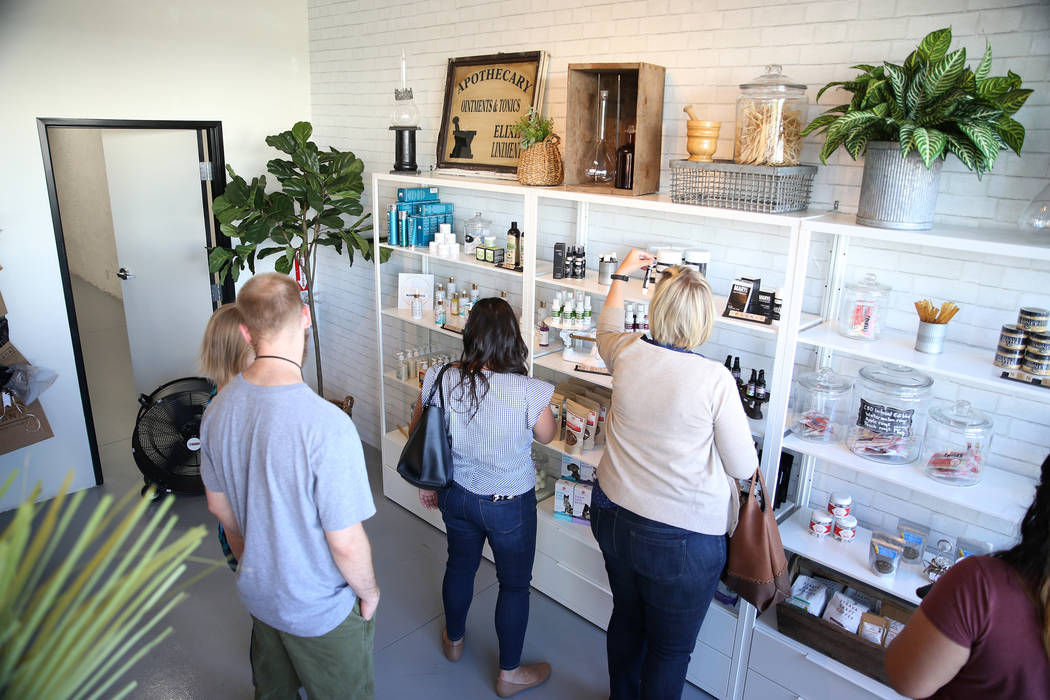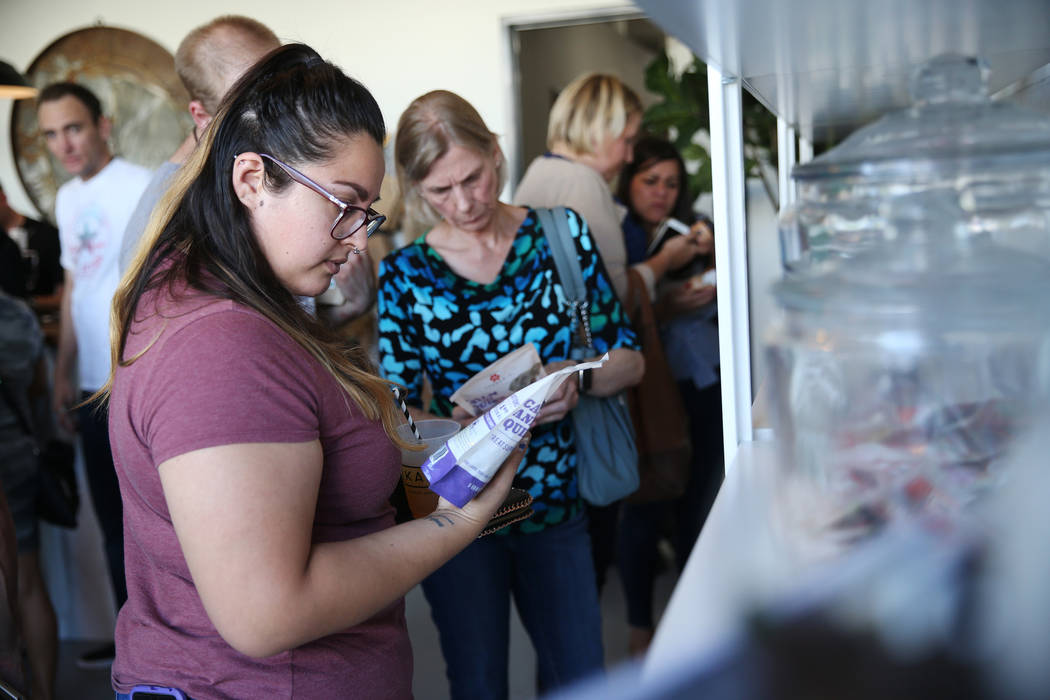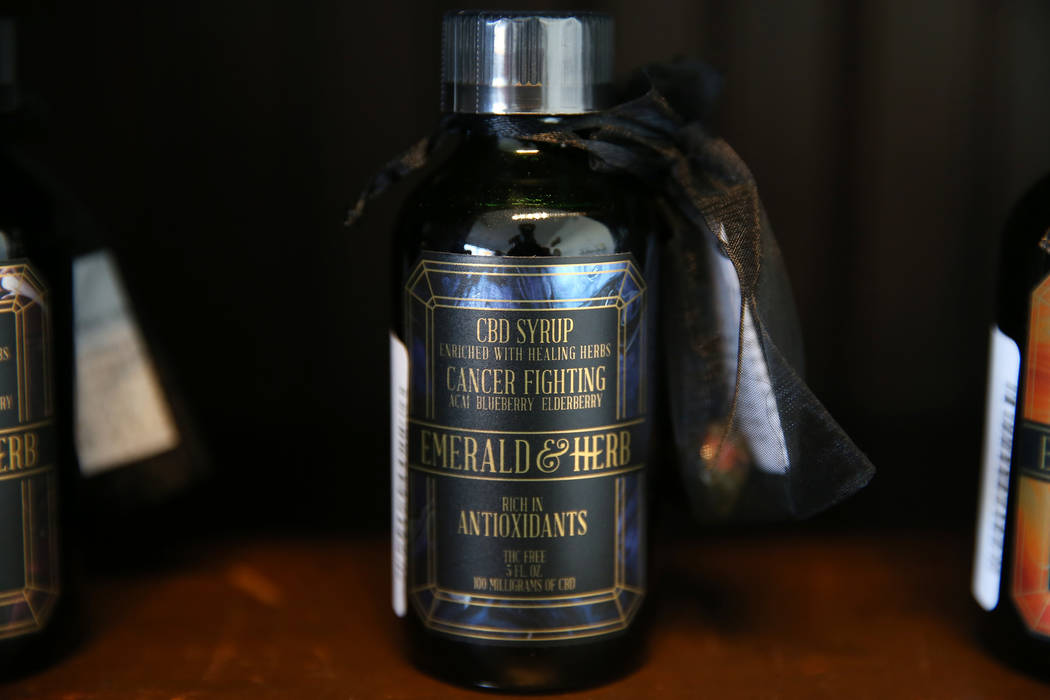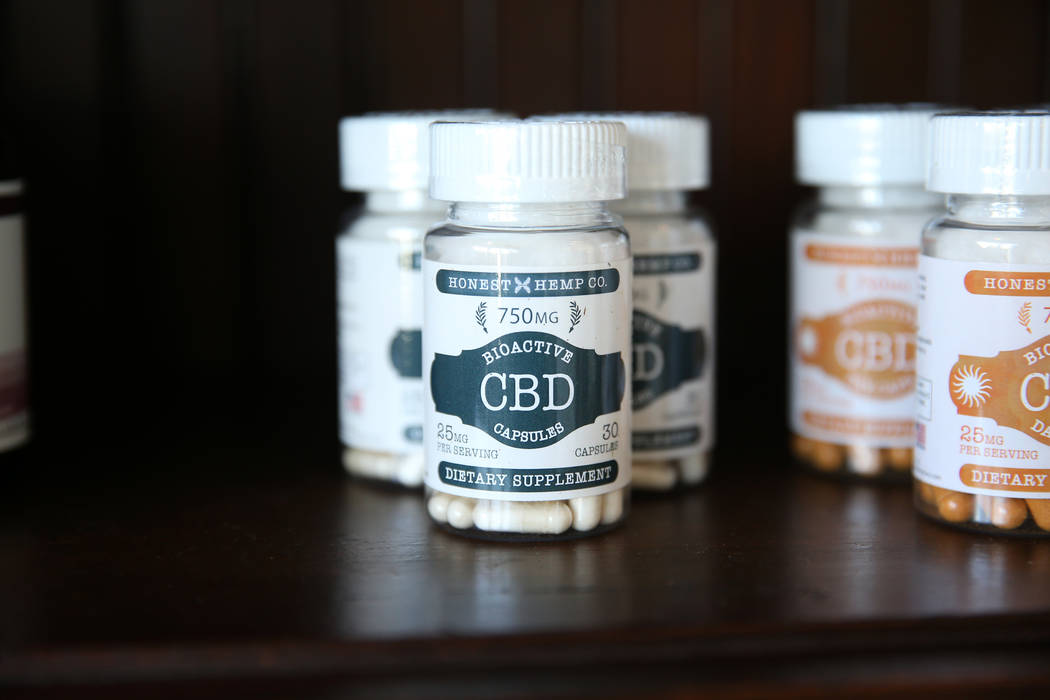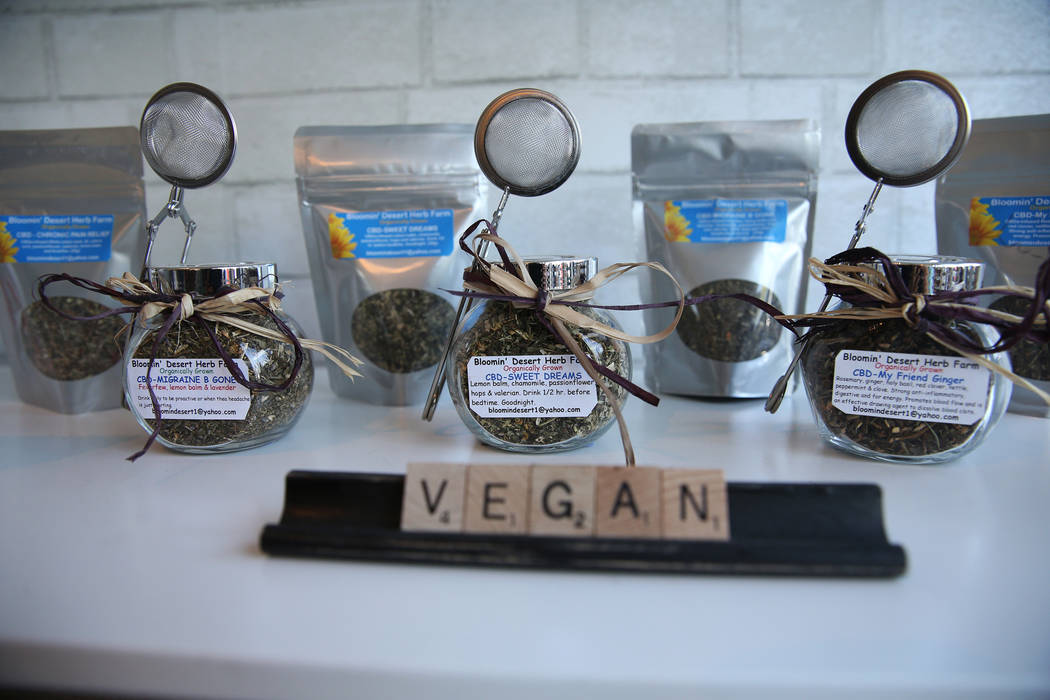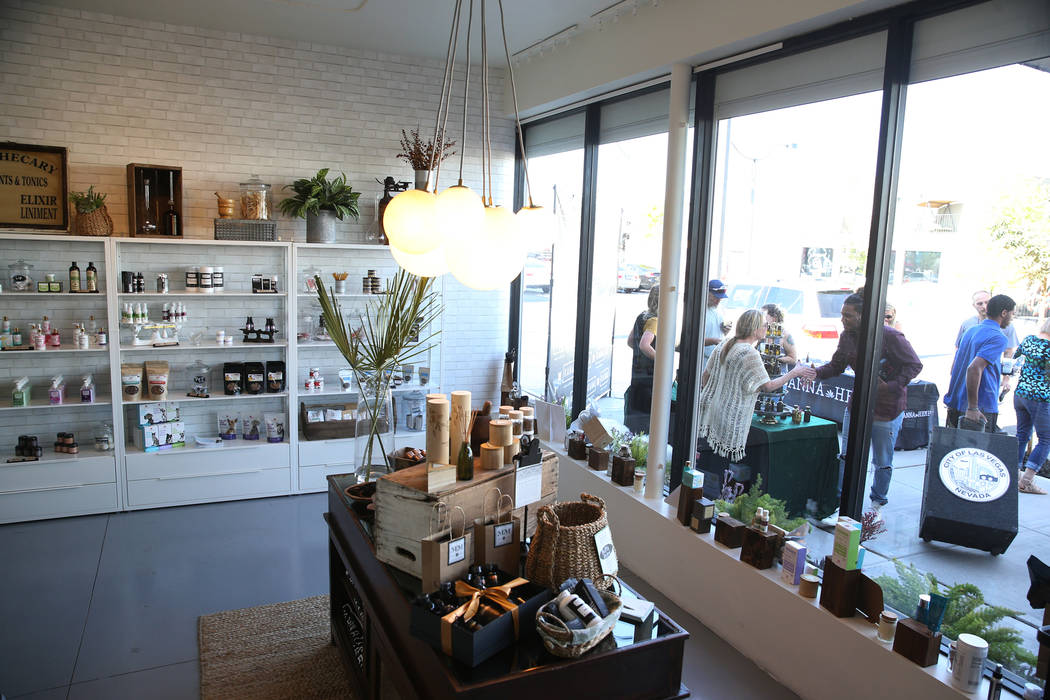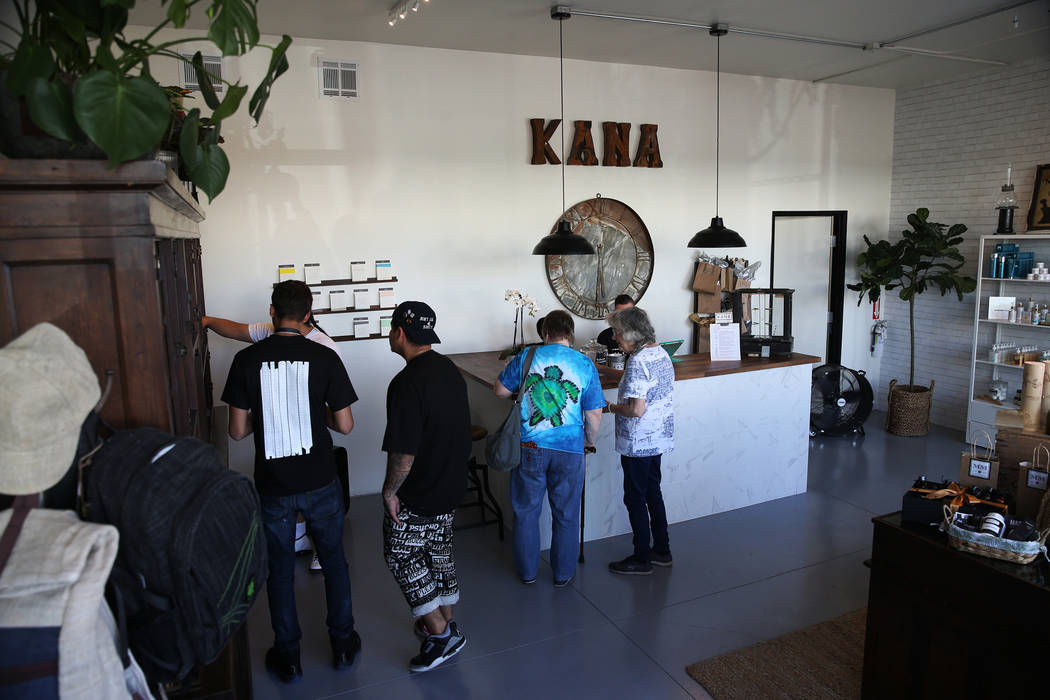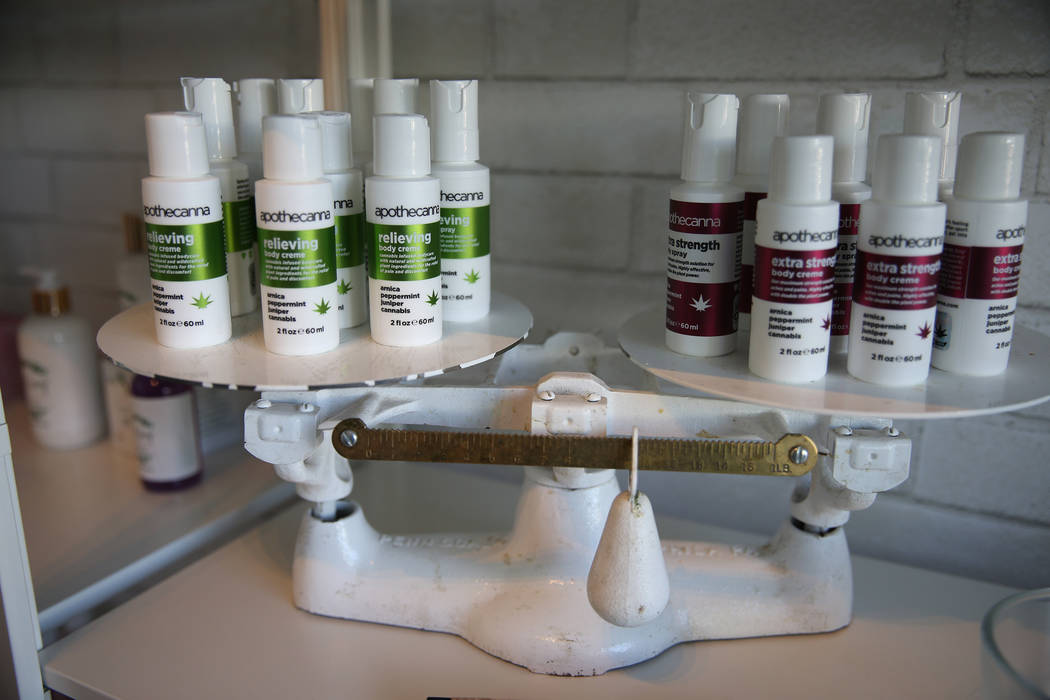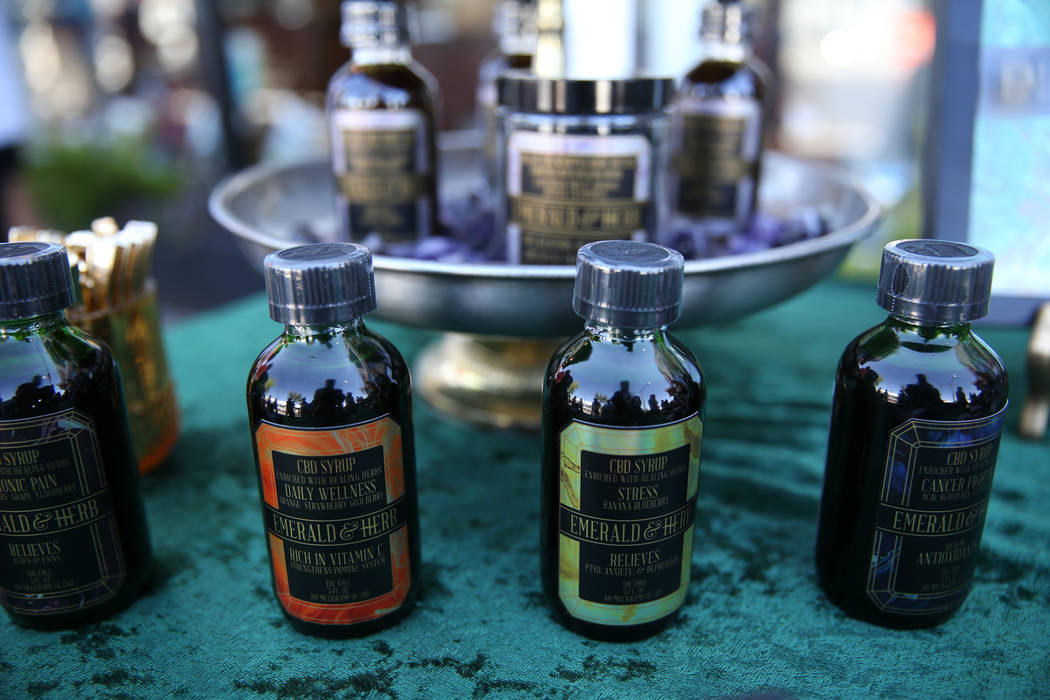 Skip Fisher has used it for knee pain. Ana Corcoles uses it for anxiety, and for her dog's anxiety, too.
And while scientific evidence isn't yet there to back up some of the claims made about CBD — or cannabidiol, a type of compound derived from the hemp plant — it increasingly is attracting the attention of researchers and consumers.
Jessica Arrizon is co-owner of Kana Modern Apothecary, a boutique-like store that opened this month at 1410 S. Main St. in downtown Las Vegas. The shop sells health and beauty preparations — including dietary supplements, lotions, bath products and even candies, coffee and other edibles — that contain CBD derived from hemp.
Arrizon considers her shop as a sort of educational clearinghouse where consumers can learn about the therapeutic benefits of hemp products. The first thing to learn: Hemp is not synonymous with marijuana.
Hemp and marijuana come from the cannabis plant, but "they're different varieties of cannabis," says Casey Sayre, a doctor of pharmacy and assistant professor of pharmaceutical sciences at Roseman University of Health Sciences' College of Pharmacy. "They are the same plant, but you can call them different varieties of the same plant."
"Like, you have two tomato plants that grow differing varieties of tomato," Sayre says. "They are the same genus and species, but there are some characteristics that make them different."
Both plants contain CBD, and both contain THC, or tetrahydrocannabinol, which is what "produces the high of marijuana."
And the big difference: THC "is not present in significant quantities in hemp," Sayre says. "Hemp and products made from hemp have to contain less than point-three percent (0.3 percent) THC."
That means people who use products that incorporate hemp-based CBD won't get high or experience the effects that come from marijuana. They'll have no trouble passing a marijuana screening, Arrizon says.
But they'll still be able to experience what proponents claim are the health benefits of CBD. According to a draft report released last year by the World Health Organization, conditions for which CBD has been reported to have possible "therapeutic benefits" include Alzheimer's disease, Parkinson's disease, multiple sclerosis, pain, anxiety, depression, nausea and rheumatoid arthritis.
However, many of those therapeutic effects were seen in animal tests, according to the report. Arrizon says reports of CBD's health benefits are, for now, anecdotal. And, because ingredients in hemp products aren't approved by U.S. Food and Drug Administration, "I cannot legally say that any of this will cure you at all."
But Arrizon has heard enough stories — and seen enough CBD successes firsthand — to become a believer, and counts her husband, a veteran who left the military with severe chronic pain, as a beneficiary of hemp.
Fisher, who attended Kana's grand opening, says he wants an alternative to opioids. "I've got really bad knees. I'm looking for a (knee) replacement, but it's not going to be for a couple of months. So I'm looking for some mild relief.
"I've tried the (CBD) sprays before with some help. I got some measure of relief. It wasn't a lot, but it was some. It kind of dulled it down to tolerable."
Corcoles has used hemp-based CBD preparations mostly "just to calm my anxiety. Mostly I do lotion, and I'm starting to get into the bath bomb and a lot of edibles, like honey sticks. That's something I always used in green tea in the morning."
And her dog? "Same thing. He's really excitable," says Corcoles, who has noticed that, when he has had CBD dog treats — which Arrizon's store also stocks — the sound of fireworks and thunder bothers him less.
Sayre says that while research is underway to develop the compounds found in cannabis into medications — among them, drugs to treat specific forms of epilepsy and pain caused by cancer — the FDA currently doesn't approve of CBDs for specific conditions.
That makes over-the-counter hemp preparations "similar to many dietary supplements that are in current use," he says. "They get put on the market and people can use them, and they can work or not, and sometimes they can cause harm or not. It's a little bit of the Wild West in terms of supplements."
Dr. Daliah Wachs, a family medicine physician and an assistant professor at Touro University Nevada College of Osteopathic Medicine, says some patients have found that the compounds found in marijuana "will do amazing stuff for pain, seizures, PMS, fibromyalgia. It's different strokes for different folks."
But because the quality, safety and efficacy of such products can vary from manufacturer to manufacturer, "medical providers have so far had a difficult time recommending marijuana or CBD products … because you don't know what you're getting," Wachs says.
Arrizon says she vets her suppliers, who have their products undergo third-party inspections, tracks the provenance of items her store carries and also will send products out for independent testing to ensure quality. "So every product I have in the shop has been tested, and I can show you proof," she says.
Wachs also advises consumers to let their doctors know if they're taking CBD preparations. Sayre suggests that consumers research any supplements they're considering and to "look for the best evidence you can."
Research into potential medical uses of hemp and CBDs is "in its infancy," Sayre says. "There's a lot of interest in it now and a lot of labs are working on it."
But, right now, he says, "we're still not sure."
Contact John Przybys at jprzybys @reviewjournal.com or 702-383-0280. Follow @JJPrzybys on Twitter.
Vet advises due diligence
When it comes to buying CBD-based preparations for pets, the same advice holds true for four-legged patients as for their two-legged owners: Do the research.
Dr. Scott Bradley of The Ark Animal Clinic, 1651 N. Rancho Drive, said there is as of now "no known medical benefit (or) proven medical benefit" associated with hemp-based pet products.
"We actually use a lot of naturopathic or homeopathic solutions," Bradley said, and when considering using any treatment, "I think the question I would ask is, 'Where's the science? Show me some legitimate testing on this."
Otherwise, Bradley said, "everything is basically anecdotal."