Henderson woman gets $21,377 bill for son's ER visit reduced to $75
October 22, 2018 - 5:38 pm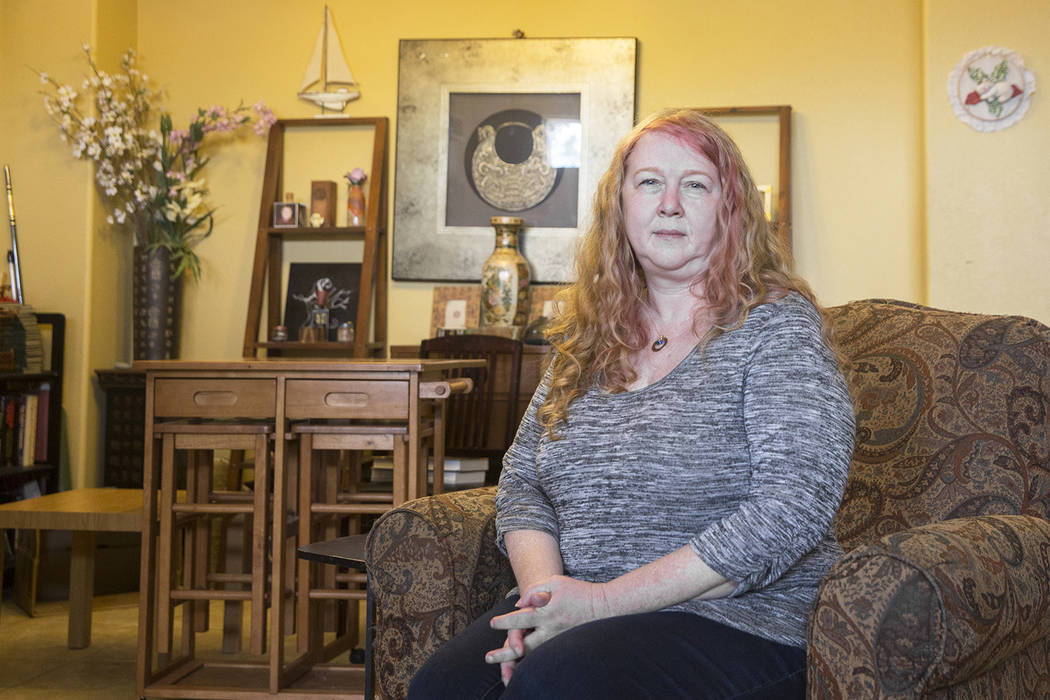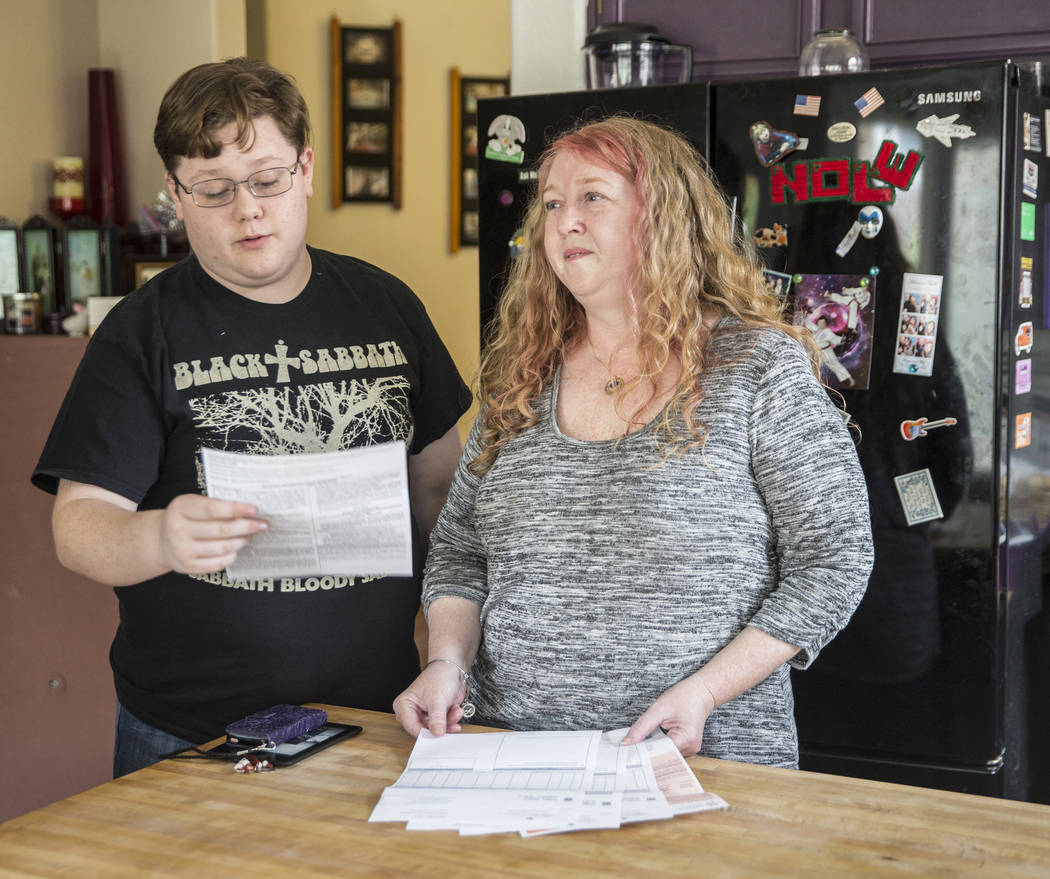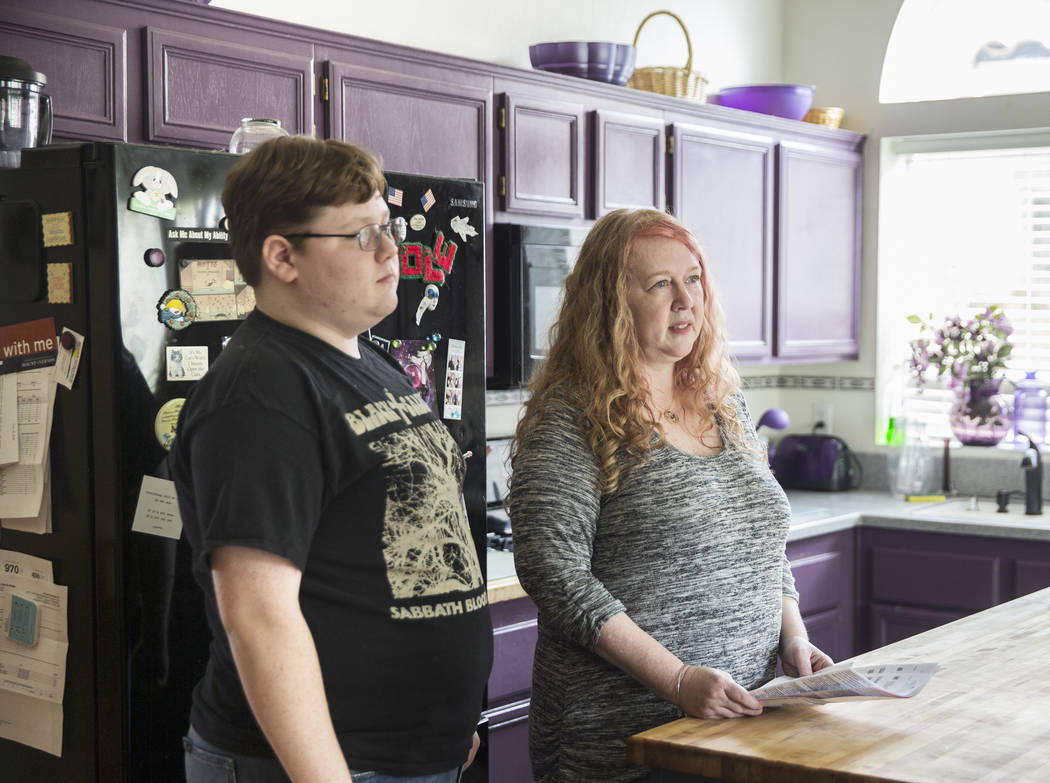 Having watched her son, Jamie, spend several days in the hospital fighting sepsis due to a ruptured appendix 12 years ago, Diane Parnell wasn't taking chances when her youngest boy, Brandon, complained of a growing pain in his belly over three days this summer.
"I was like, 'Well, maybe this is something serious,'" Parnell recalled thinking that Saturday night in June when her son woke up and said the pain had gotten worse. "I could tell it was not just a tummy ache."
So she took Brandon to the emergency room at St. Rose Dominican Hospital, Rose de Lima campus in Henderson.
It turned out 15-year-old Brandon was suffering from mesenteric lymphadenitis — or inflamed lymph nodes. After a few days on an antibiotic, he was back to his normal self.
But weeks after Brandon's scare, his mother got one of her own: a $21,377 bill from the hospital and doctors.
Parnell, who works as a pharmacist at St. Rose Dominican and has health insurance through her employer, soon discovered why the bill was so astronomical.
Pain not severe enough
An explanation of benefits from her insurer, Health Plan of Nevada, a subsidiary of UnitedHealthcare, said Brandon's pain wasn't severe and therefore didn't meet the standard for emergency care.
So it wouldn't cover a cent.
"It sounds absurd to me, and I work in health care," said Parnell. "If you think it's an emergency, you should be able to receive emergency treatment."
She appealed the denial to UnitedHealthcare both over the phone and in a written statement, noting that mesenteric lymphadenitis resembles appendicitis. Even the ER doctor who ordered blood work, X-rays and a CT scan said "he had seen appendicitis present that way," Parnell said.
She won. Her insurer paid the hospital a bundled payment of about $4,000 and the doctors about $500 — five times less than the hospital billed her — and Parnell owed only her $75 co-pay.
Jennifer Cooper, a spokeswoman for Dignity Health, which operates the hospital, declined to comment on the difference between the insurer's payment and the amount originally billed.
"We continually strive to enhance our billing processes with our payer partners and others through technology and tools that help to create a better billing experience for patients in similar situations such as this," she said in an emailed statement.
UnitedHealthcare spokeswoman Tracey Lempner said in an emailed statement the claims were paid "after receiving more information from the hospital." She declined to provide statistics on how often bills are appealed or say how many of those appeals result in coverage.
Hospital charges exceed cost
Other information suggests patients like Parnell who appeal denied claims have a decent chance of winning. A 2011 Government Accountability Office report showed denials that were appealed were approved for coverage in 39 to 59 percent of cases, depending on the state in which the claims were filed.
But most people don't fight, said Karen Pollitz, a private health insurance expert from the Kaiser Family Foundation.
"(Department of Health and Human Services) data shows denied claims are virtually never appealed, and that's really a mistake," said Pollitz, who has studied the phenomenon and experienced the appeals process personally. "They say, 'Oh well,' and they just pay the bill or go into medical debt. If you appeal and you stick with it, often you will prevail."
Parnell found that to be true when she discussed her problem with two co-workers. Both said they'd paid out a couple thousand dollars in denied emergency room claims themselves.
"I have heard people in the (insurance) industry say, 'You know, we just know a certain number of denials are never going to be contested, and then we don't have to pay,'" Pollitz said. "That's a problem."
Had Parnell opted to pay her bill or had her insurer denied the appeal, she would've been on a payment plan wrestling with a debt five times more than the amount the hospital ultimately agreed to pay the insurance company.
That's because the insurer has bargaining power with hospitals and can negotiate rates closer to the actual cost of care. Individuals generally pay much more than the actual cost of the services, according to Pollitz. There is no federal law regulating such prices, which are set by hospitals based on their own criteria, and only one state, Maryland, has set caps on how much hospitals can charge, she said.
"They're just numbers," she said.
Take that CT scan, for which St. Rose Dominican billed Parnell nearly $12,000. According to Healthcare Bluebook, a tool that aggregates the prices for medical procedures in specific geographical areas and spits out a "fair price," the cost of a CT scan ranges from $316 to $992 in the Henderson area.
Even at the highest price, that's one-twelfth of what the hospital initially charged the insurer.
The figure even drew a guffaw from Pollitz, who's seen her share of inflated medical bills. "That's huge," she said.
Ways to fight back
One thing Parnell learned from her experience: Don't assume you're covered just because you're insured.
"You should know that your insurance will not pay for this, which is kind of scary," she said.
Pollitz offers this advice if you are smacked with an unexpected medical bill:
First, put down the checkbook and research your options, she said. Check with your insurer for information on the appeals process, usually listed on the back of the explanation of benefits, she said.
For consumers who never want to run into a hospital charge that exceeds the insurer's negotiated price tag, move to Maryland, the only state that regulates how much hospitals can bill patients and their insurers.
Pollitz said other states or the federal government could impose similar regulations, but she called that unlikely.
Contact Jessie Bekker at jbekker@reviewjournal.com or 702-380-4563. Follow @jessiebekks on Twitter.
Help with appeals
Nevadans can call the state Office for Consumer Health Assistance, where an ombudsman in the Bureau for Hospital Patients can help patients appeal their denied insurance claims or do a line audit of a medical bill.
If the audit shows a charge is above the actual cost of care, state law mandates the hospital has to lower it, ombudsman Charles Quintana said.
It's all free, and there are no eligibility requirements.
For more information, visit dhhs.nv.gov/Programs/CHA, or call 702-486-3587. Services are available in English and Spanish.