High school students learn how to be doctors CampMed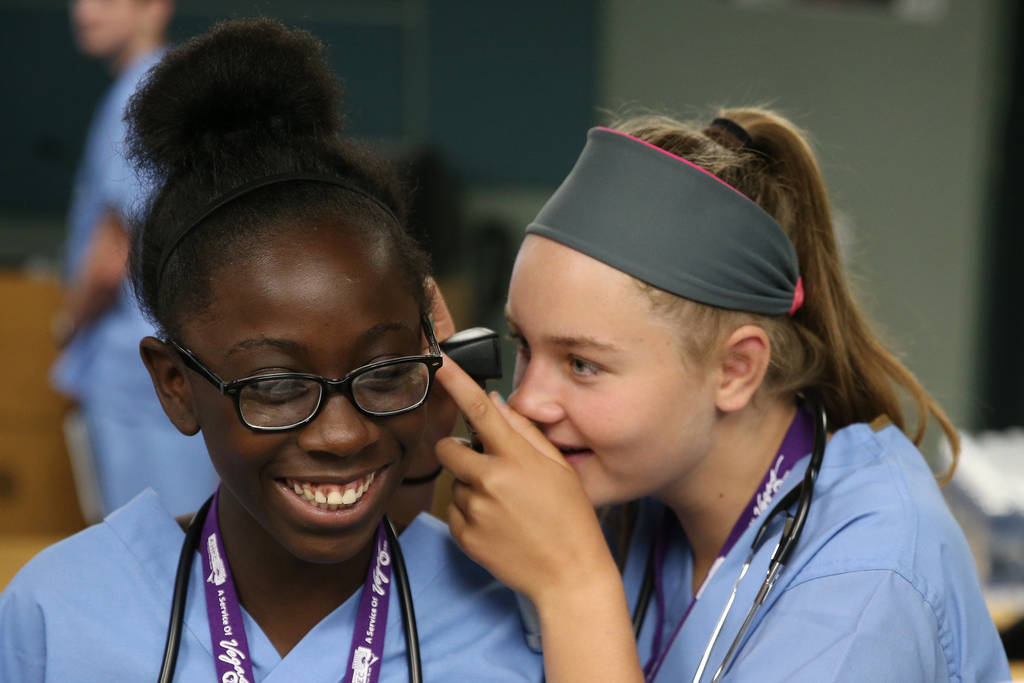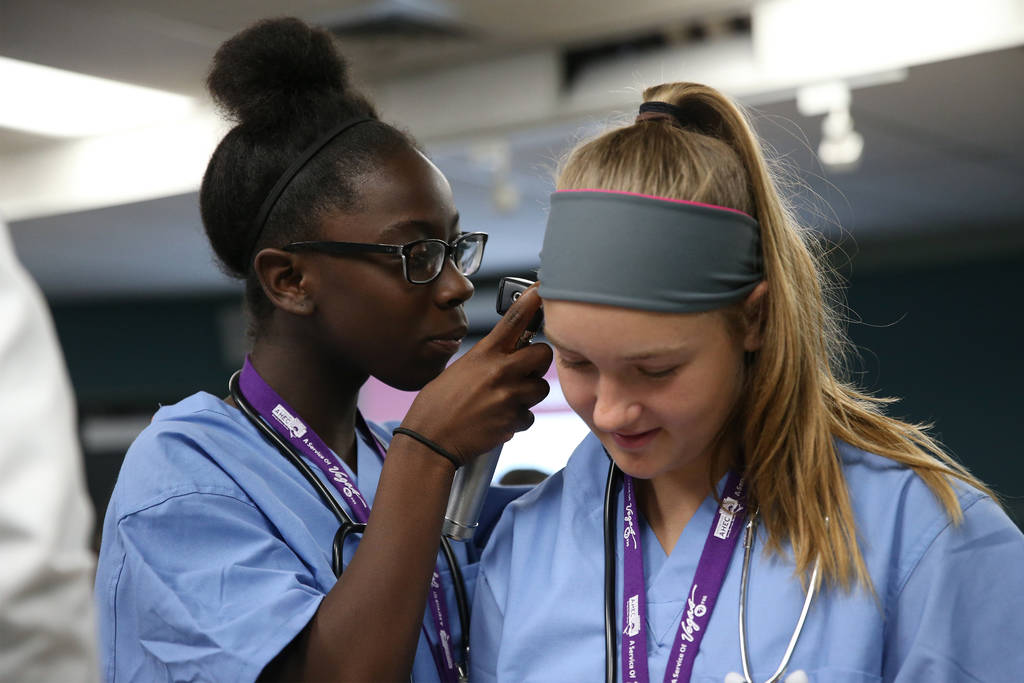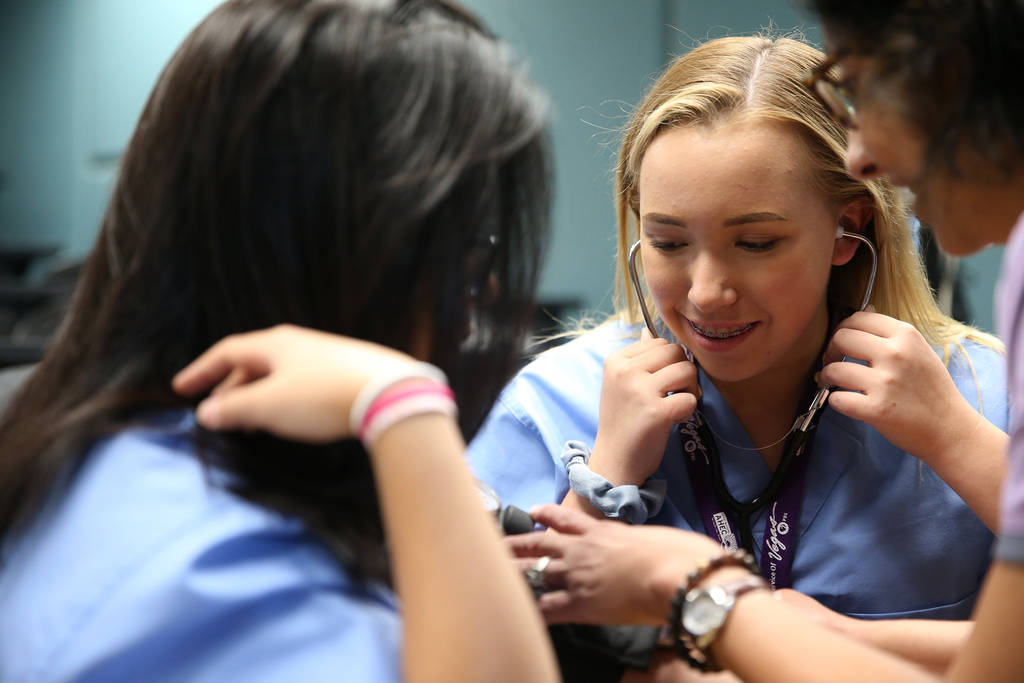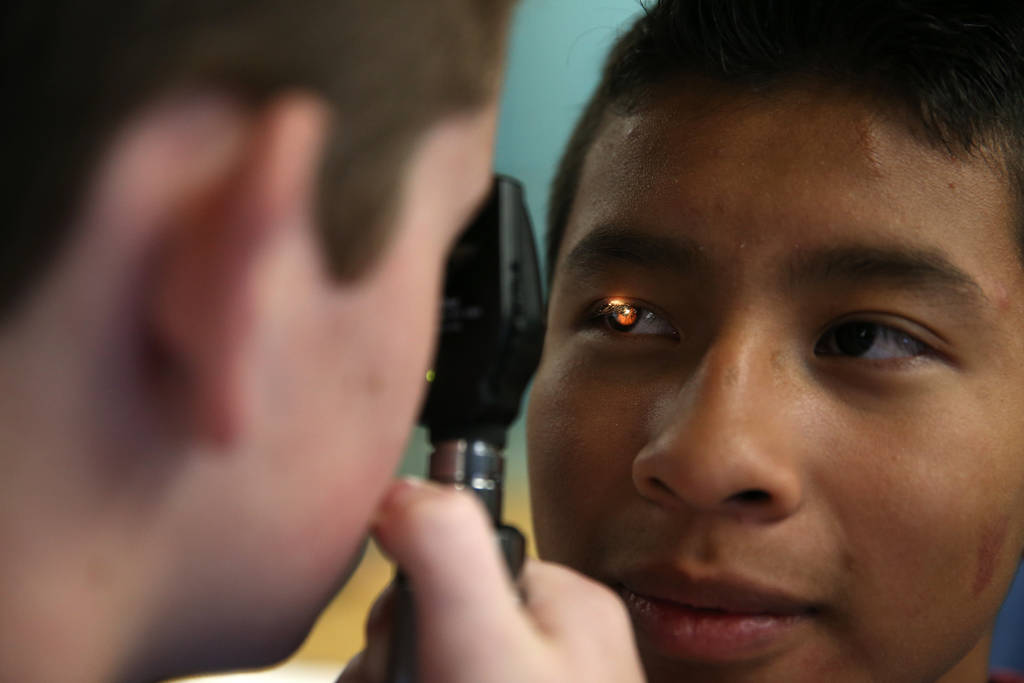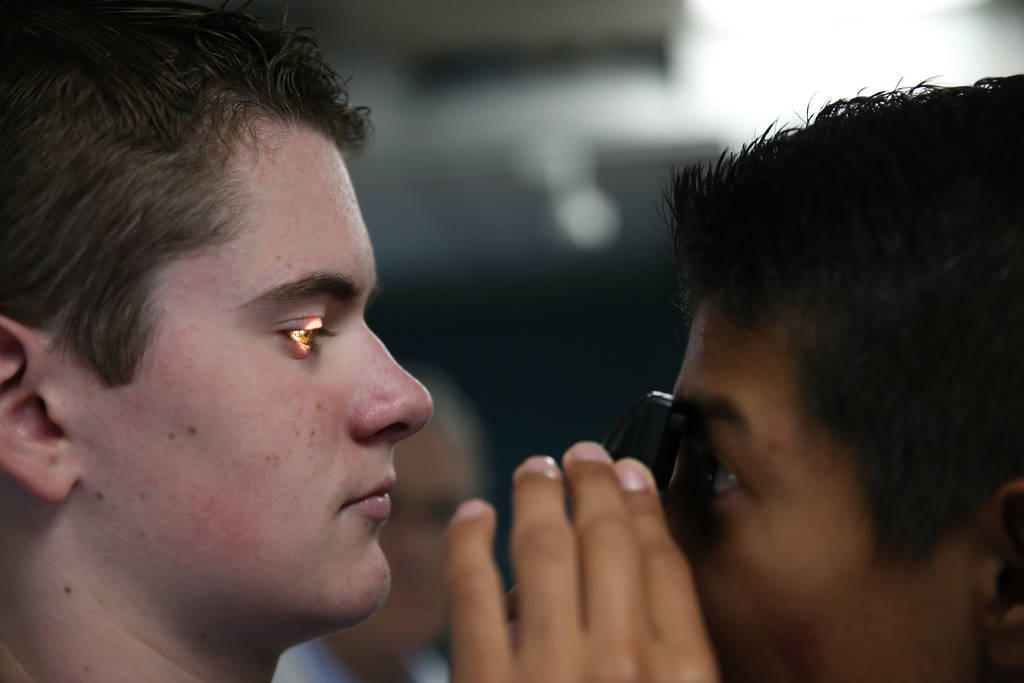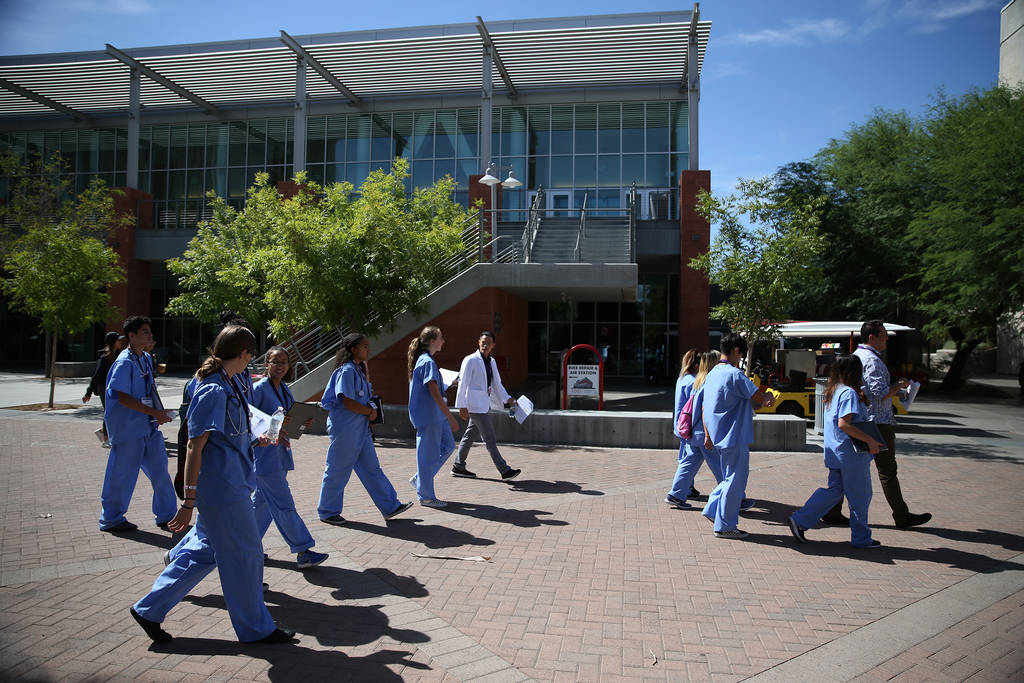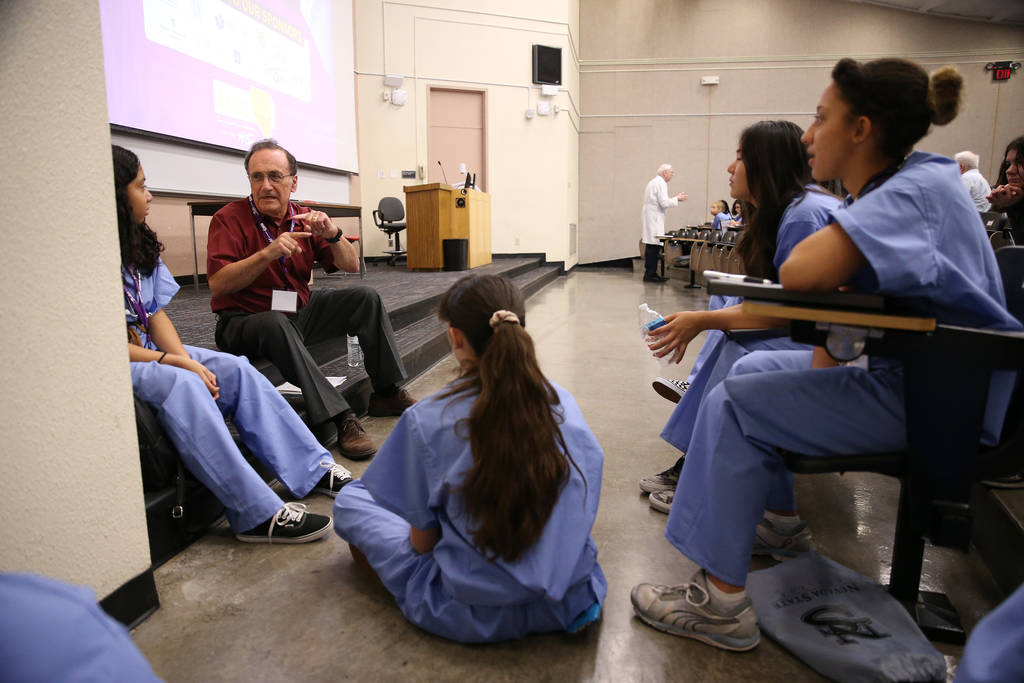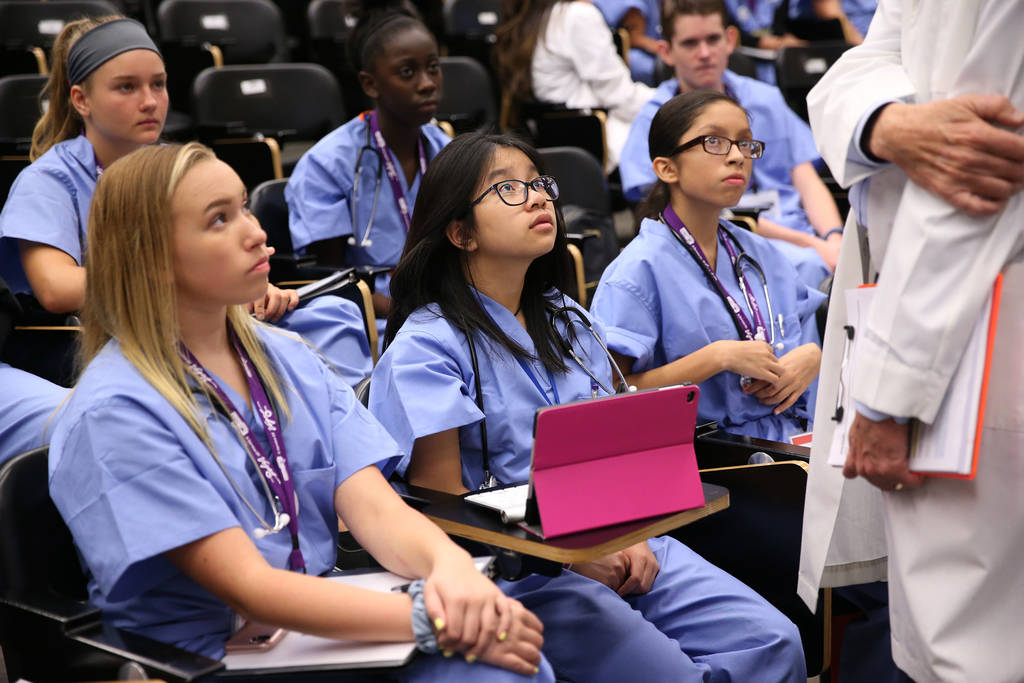 Over three days, 60 students get to know Steven Trepost intimately — his head, heart, lungs and blood.
Now, it's their responsibility to diagnose whatever is causing the 9-year-old's life-threatening medical problems. That Steven Trepost doesn't actually exist makes the pressure no less acute.
This surprisingly involved medical detective story unfolded recently at UNLV during the third annual CampMed, a three-day, two-night program for incoming high school freshmen who are considering careers in medicine.
CampMed is the brainchild of Dr. Ken Rosenthal, a professor of biomedical sciences at Roseman University of Health Sciences' College of Medicine, who created a similar program in Ohio. After retiring from his teaching position there, he joined Roseman and created CampMed here. The camp is hosted and coordinated by Vegas PBS' Desert Meadows Area Health Education Center.
While the program's goal is to encourage youths to pursue medical careers, it's also "an opportunity for bright students to do problem-solving and use their gray muscle, as I call it," Rosenthal says.
Some CampMed alums do ultimately enter medicine. At camps at Northeast Ohio Medical University, "I'd have a half dozen students come up to me each year and say, 'I was in CampMed,' " Rosenthal says.
"My son was in CampMed, but he's a lawyer. One of his best friends he made there went into cinematography. But several of them went into medicine, pharmacy and nursing."
Students spend camp divided into five groups of 12, each overseen by a volunteer mentor. On the first day, students learn background information and meet their imaginary patient. They also hear several area medical professionals discuss careers in medicine.
Day Two is packed with lab rotations during which the students try to diagnose the boy's ailments.
"This is the meat of the program," Rosenthal tells them, as students take on the role of medical residents and rotate through family practice, radiology, microbiology, cardiology and neurology labs.
"It's strange," a smiling Rosenthal says later. "We put them in scrubs, and you could almost mistake them for medical students."
In Rosenthal's microbiology lab, residents-for-a-day work to identify bacteria that might be causing the boy's illness. In cardiology, they discuss how the undiagnosed ailment is affecting his heart and learn to translate his askew lub-dub heartbeats into possible diagnoses. In radiology, they examine X-rays that reveal the boy's lung problems and handle — in a demonstration using real lungs — a healthy lung and a smoker's lung.
Instructor Janice Glasper, interim dean of the Ralph and Betty Engelstad School of Health Sciences at the College of Southern Nevada, asks what can be learned from the lungs. "Don't smoke," a student answers.
For students, it's a marathon session of using medical tools — both tangible, in the form of their new stethoscopes and pocket flashlights, and intellectual — to solve the sort of medical mysteries health professionals face every day. The learn-by-doing nature of camp appealed to student Rochelle Espino, who said she has been fascinated by medicine since she was a kid.
"I just wanted to learn more and, hopefully, get involved in the medical field," she said.
Melleni Caviness, who is considering a career as a pediatric nurse, said CampMed involves serious science, and "it's having fun at the same time."
After a full day of lab rotations, students were to spend the evening creating presentations that would be unveiled on the last day of class. Then, during a commencement ceremony, they'd receive B.D. — beginning doctor — degrees.
Rosenthal long ago ceased being surprised at how much a group of bright kids working together can learn in just three days. Those final presentations "would put a resident to shame," he says. "I've been doing this enough times, and those presentations are just phenomenal."
Contact John Przybys at jprzybys @reviewjournal.com or 702-383-0280. Follow @JJPrzybys on Twitter.