Hospitalized newborns have shorter stays with parents' presence, data shows
September 7, 2015 - 3:21 pm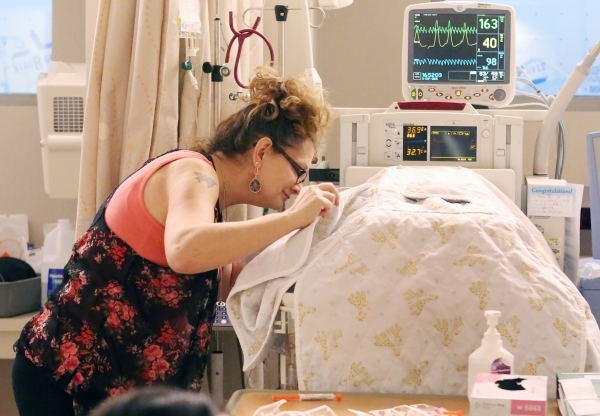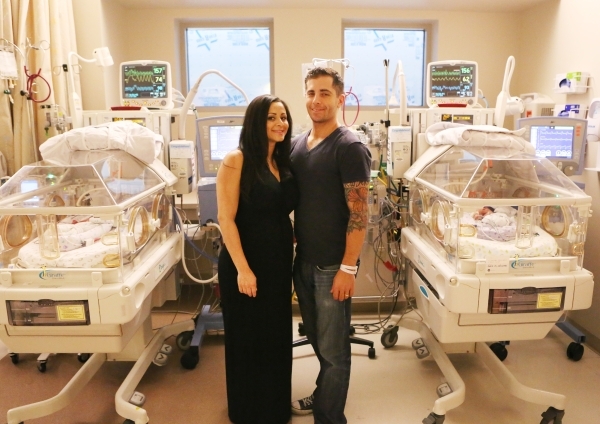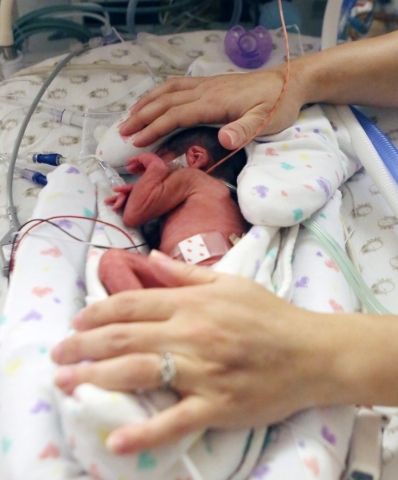 Silva Farra deserves creature comforts after delivering twins on Aug. 29. The 37-year-old mother of four other children is still in the hospital and will be for months.
This pregnancy ended early, so twins Dougie and Donnie and Farra and her husband, Douglas, will be in the neonatal intensive care unit of Spring Valley Hospital and Medical Center until at least mid-November.
The more the parents can be there, the better.
Hospitalized children need the presence of their parents, family member or other trusted friends throughout their treatment and recovery. Neonatal intensive care units can be the most important place for that company.
Neonatologists such as Dr. Mercedes Cruz want as much touching, cuddling and bonding between parents and babies as possible.
"Parents are prepared before delivery," Cruz said. "We run down with them all the expected issues that can be encountered, the length of stay, the feeding schedule."
Sometimes, that requires quite a commitment.
"I didn't see it as a commitment. I have to commit to stay home and rest," the new mother said. "If I could, I'd sleep here with my babies."
Data show that newborns who have their parents' presence have shorter hospital stays and better outcomes.
Two parents who have been through that ordeal continue to give of their time despite the months they spent getting their baby to full health five years ago. Marla and Patrick Stevens know what the Farras are going through because their daughter, Bailey, spent 108 days in the Spring Valley NICU.
The fifth "Buckles & Barrels for Bailey," an annual fundraiser, took place this Labor Day weekend at the South Point. The event began as a way to help make the Spring Valley NICU experience more comfortable for other families. In the first four years of the event, the Stevens family has raised $40,000.
The creature comforts purchased with that money help other parents deal with the same stress the Stevens went through. All babies at less than 35 weeks of gestation go to the NICU. The typical stay in a NICU is 2 to 3 months, Cruz said, but some admissions can be a matter of days.
As in any NICU, the Spring Valley doctors, nurses and therapists play the biggest role in making the Farras comfortable, but the surroundings play a part.
Marla and Patrick Stevens appreciate the donation of the South Point's equestrian facilities for the fundraiser and say they plan to continue the event.
"You spend so much time there so we thought it would be nice to make it more like home," Patrick Stevens said. "It's still medical grade furniture so they can clean it, but it looks more like home furnishings."
Contact Steven Moore at smoore@reviewjournal.com or 702-380-4563.