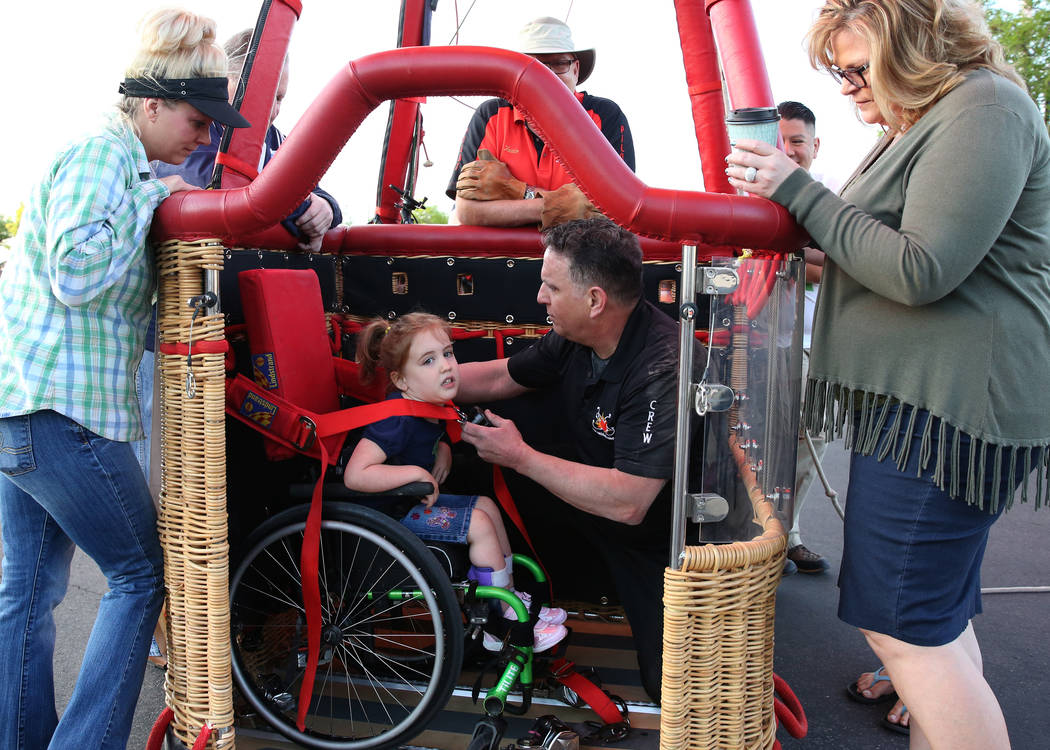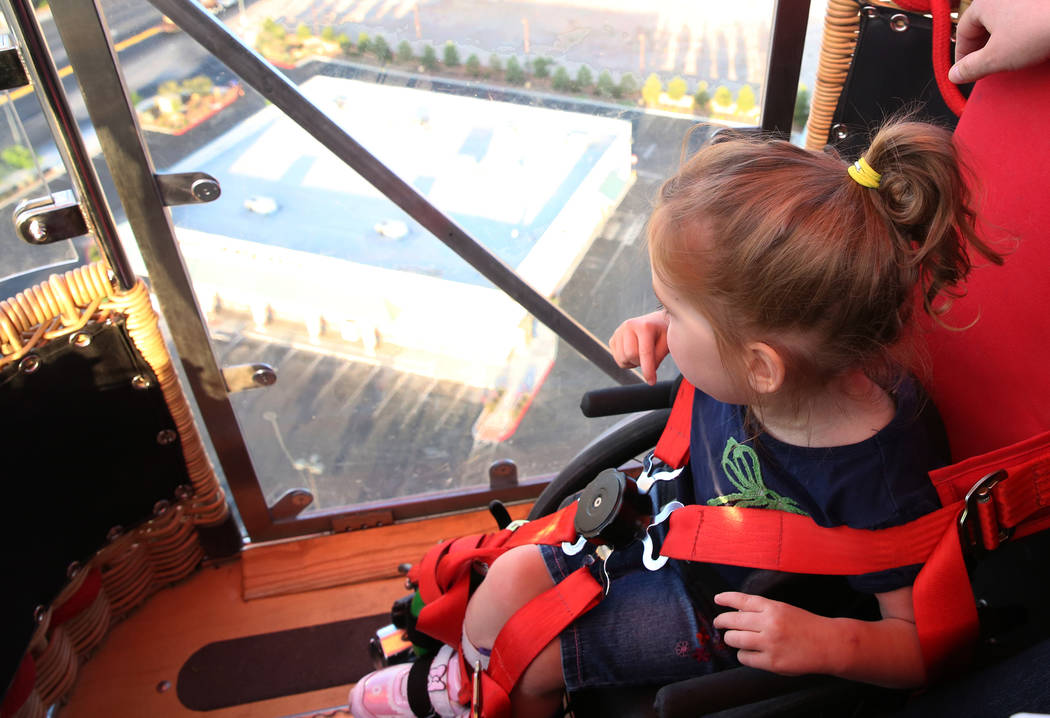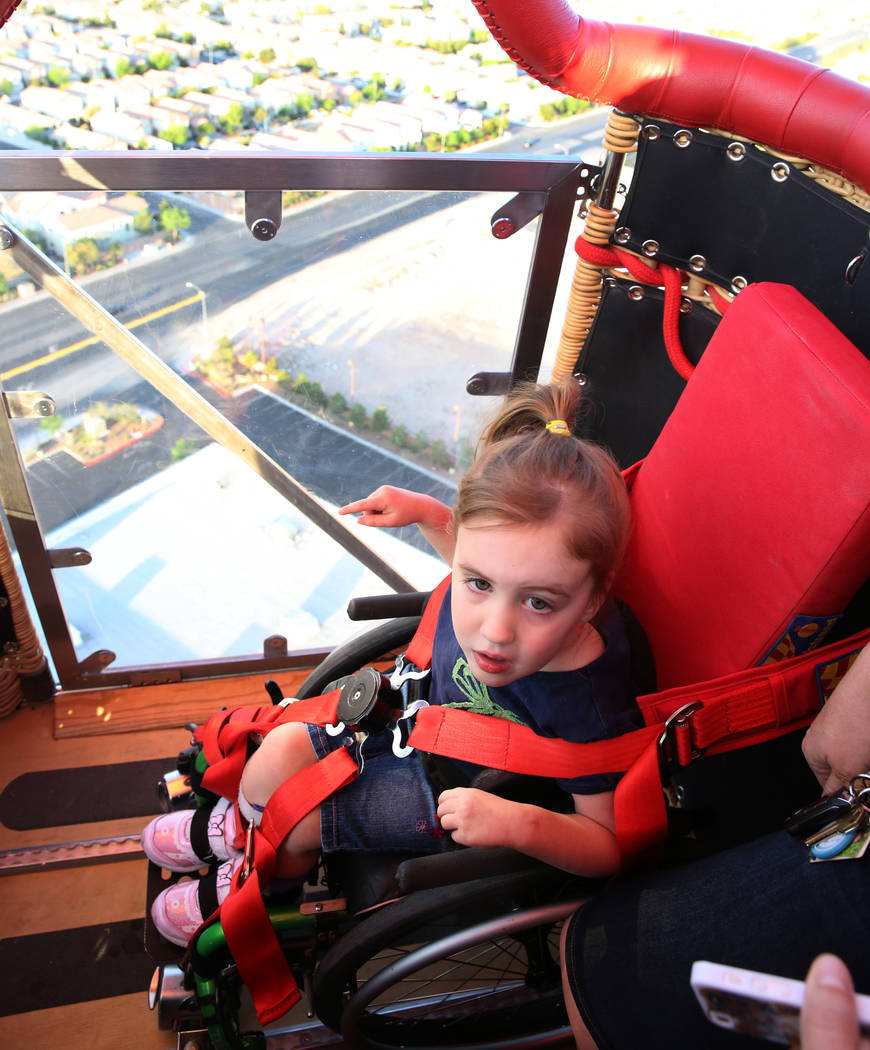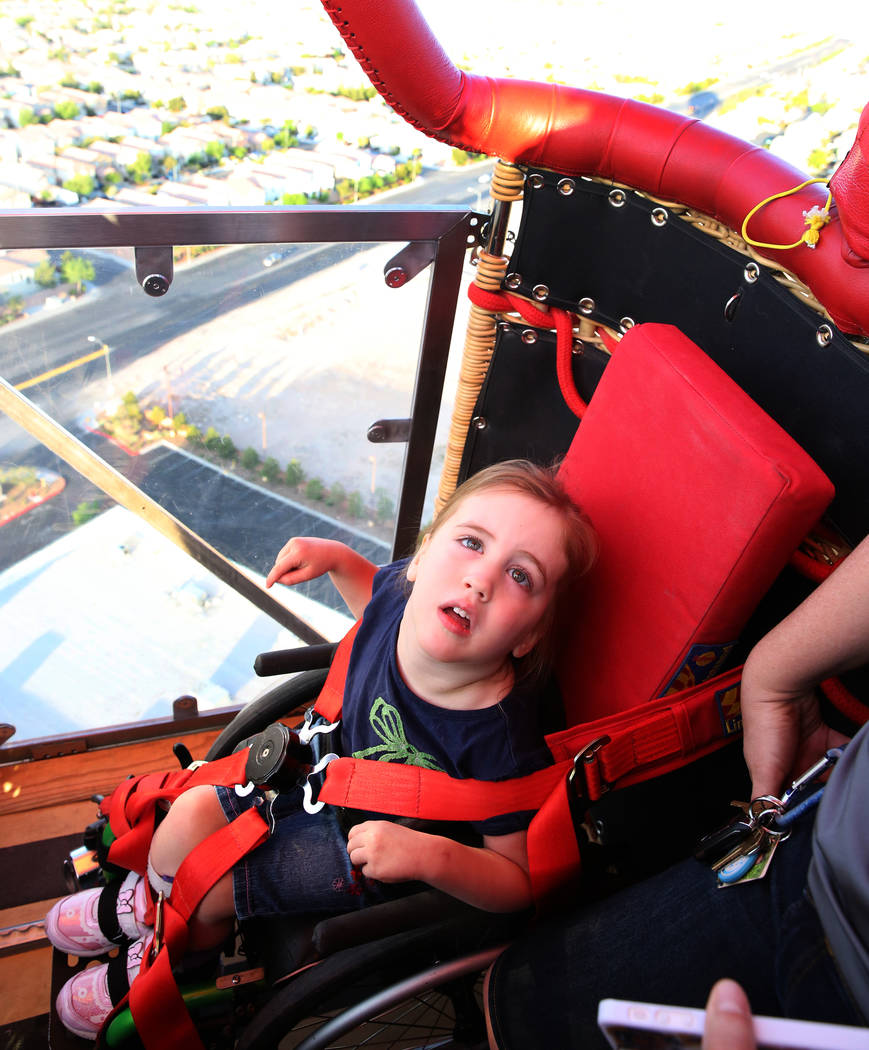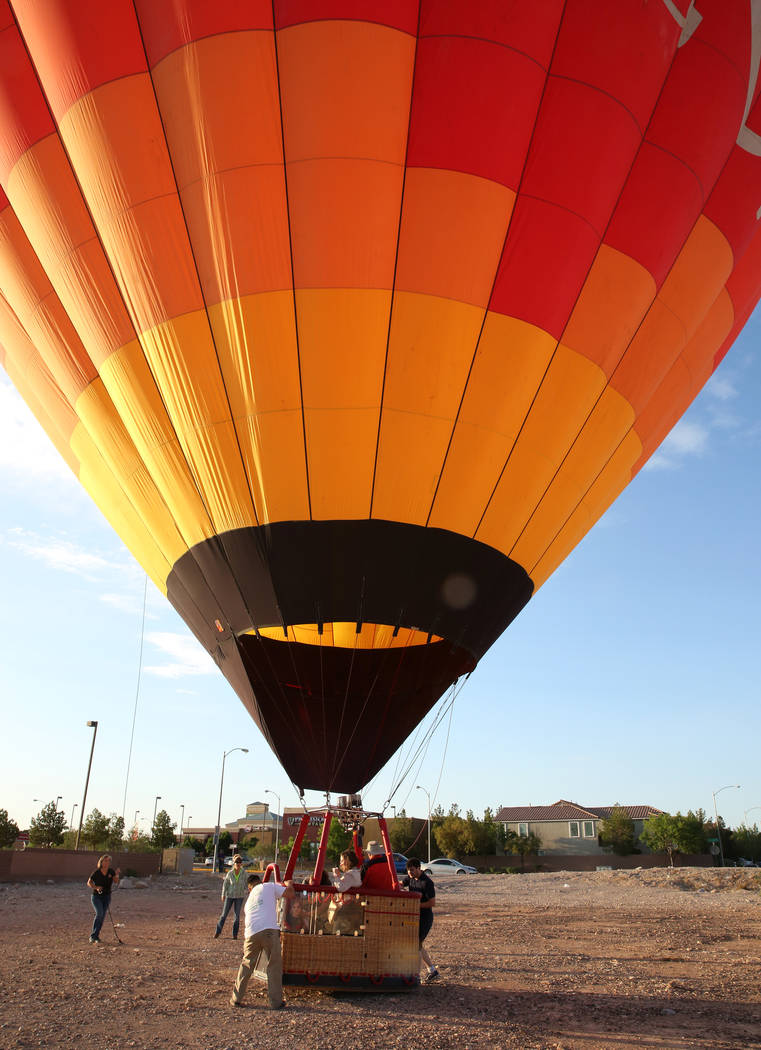 UPDATE: The hot air balloon ride fundraiser slated for Saturday has been canceled due to expected high winds. The event will be rescheduled in the fall, according to organizers.
Lexi Winslow is a wiggler.
Her mom, Mindy, says it's because the 4-year-old blondie, whose green eyes light up with every smile, wants to be a dancer.
"I just want her to not be in pain," Mindy Winslow, 38, said, referring to the cerebral palsy that keeps Lexi wheelchair-bound.
In early March, with the help of grandma, Winslow's dream of seeing Lexi dance became a possibility for the first time. With the help of Dr. Tae Sung Park, a pediatric neurosurgeon at St. Louis Children's Hospital in Missouri, Lexi is on her way to receiving a surgery called selective dorsal rhizotomy, or SDR, in August, hopefully granting her the ability to walk, talk and be freed of her debilitating pain.
To cover the costs of surgery and therapy for Lexi, a couple of local American Family Insurance agents who are friends with the Winslows partnered with Southern Hills Hospital and the nonprofit Chariot of Fire to host a hot air balloon fundraiser Saturday.
"We are so beyond grateful," Winslow said. Chariot of Fire, a nonprofit run by hot air balloon company Love is in the Air Ballooning, provides accessible rides and flew Lexi and Mindy Winslow, who drove to Las Vegas from their Mesquite home, early Friday morning.
A $100,000 fix
For Lexi, completing everyday tasks is a challenge. She can't sit up on her own or walk. Because her muscles are stiff, even going to the bathroom is a challenge.
When the Winslows learned of SDR surgery about six weeks ago, it gave them hope.
"She's so happy," Mindy Winslow said, choking back tears. "I'm afraid, because she can't communicate how she's hurting."
The surgery, plus the hospital stay and a year of therapy, will cost the Winslows an estimated $100,00o, Winslow said. That's if there are no complications requiring additional prodecures.
Though Lexi is covered under Nevada Medicaid through the Katie Beckett Option, which covers disabled children with parents whose incomes exceed the federal poverty limit, the Winslows' case worker said it's unlikely Medicaid will cover the surgery in St. Louis.
And the family hasn't found a surgeon in Nevada trained to perform the procedure.
The surgery is performed by electrically stimulating nerve roots in the spinal cord to determine which cause the muscle stiffness associated with cerebral palsy. Those are cut, while the normal roots are left alone, reducing muscle stiffness, according to the St. Louis Children's Hospital website.
The hospital has performed more than 3,000 SDR surgeries since 1987, the website says.
"I want her to be independent," Winslow said. "We won't be here forever."
'Anything for your kids'
When Winslow told her friends Manuel and Nicolette Lemus what the surgery and therapy would cost, Manuel Lemus said Friday that he just had to act.
"It was just natural, you know?" he said. "I have a 4-year-old myself, and I think you'd do anything for your kids."
He reached out to a Southern Hills Hospital representative, whom he'd met through previous volunteer work, and set up the balloon ride fundraiser.
With or without the financial assistance, Winslow said she and her husband will make it work. Whether it's selling a car or taking out a second mortgage on their home, the couple would do anything to give their child some semblance of normalcy, she said.
To be able to walk, to speak.
Maybe Lexi will even learn to dance.
Contact Jessie Bekker at jbekker@reviewjournal.com or 702-380-4563. Follow @jessiebekks on Twitter.
How to help
Chariot of Fire is offering $10 tethered balloon rides at Southern Hills Hospital at 9300 W. Sunset Rd. Saturday from 7 a.m. until 1 p.m. All proceeds will go toward Lexi Winslow's surgery. The balloon, whether permitting, is wheelchair accessible.
For those who can't attend but would like to contribute, donations can be made at https://www.youcaring.com/alexiswinslow-1141280.
9300 W Sunset Rd, Las Vegas, NV 89148