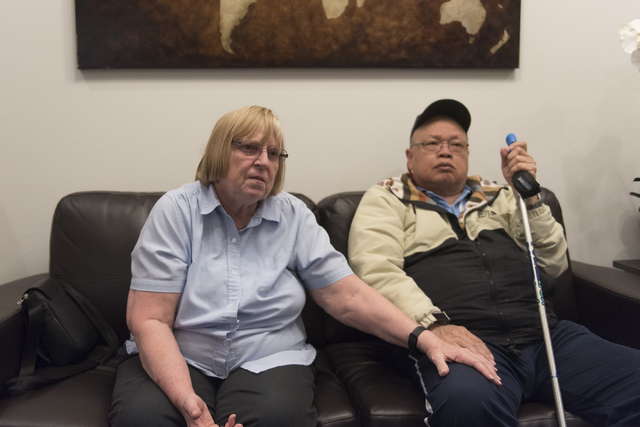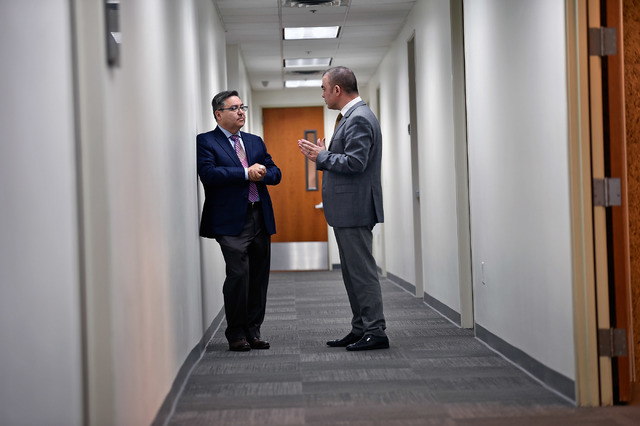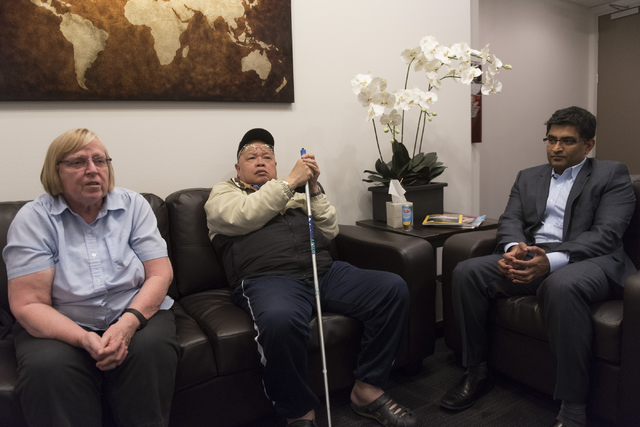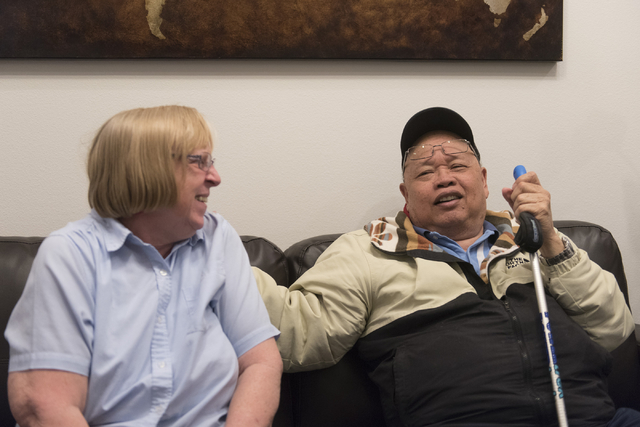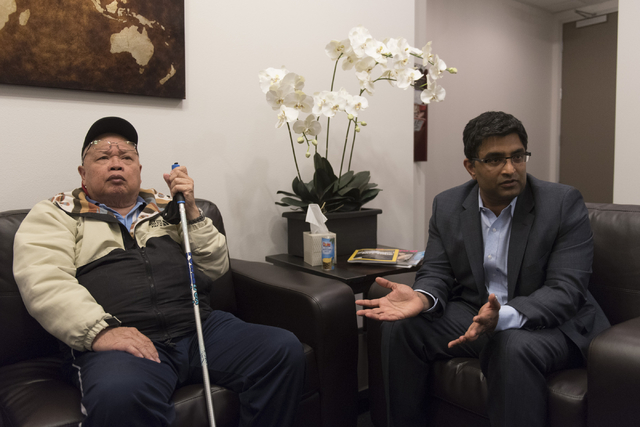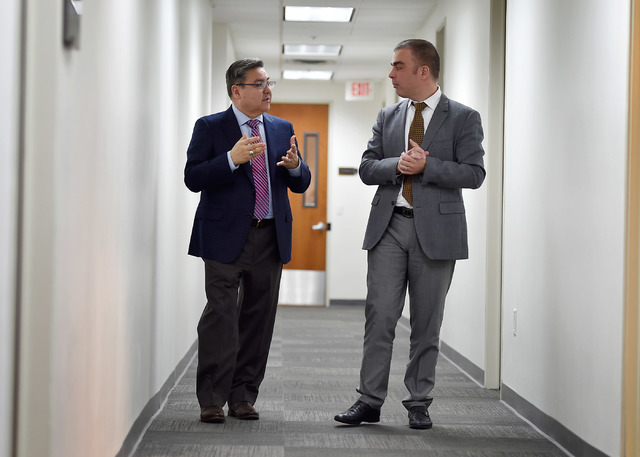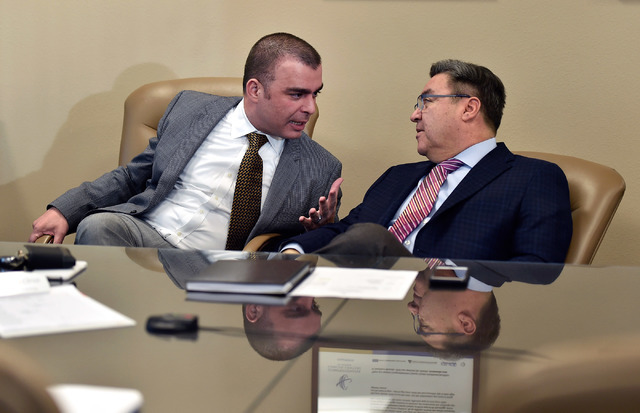 Las Vegas Valley physicians and patients say that in addition to the stress and pain of being sick, people with serious illnesses may also be suffering from a lack of information about their conditions.
Amid recent emphasis by the National Institutes of Health on clinical trials, members of the local research community say there's a communication gap that prevents some patients from finding out about experimental treatments available in Southern Nevada.
"You can't believe how difficult it is to convince the patients to go on a trial," said Dr. James Sanchez, medical oncologist and practice director for the Comprehensive Cancer Centers of Nevada.
A key issue is simply a lack of publicity for locally offered trials, said Sanchez's colleague Dr. Fadi Braiteh, director of the CCCN translational oncology program.
Las Vegas Valley resident Dixie Casero and her husband, Jay, are emblematic of the problems faced here.
Dixie Casero said she remembers the fear she felt when Jay was diagnosed with Alzheimer's disease more than two years ago, a feeling compounded by a lack of communication about clinical trials from her husband's neurologist.
"I just hounded them unmercifully to the point where they said 'Well, you know, there are some studies out there,'" she said.
Now enrolled in a trial called Mindset through Las Vegas Medical Research on West Sunset Road near South Durango Drive, Jay Casero checks in with Dr. Bharat Mocherla, who is working to collect data on the effects of experimental drug RVT-101 on mild to moderate Alzheimer's patients.
The research center, which is funded by pharmaceutical grants, struggles from the common problem of recruiting enough eligible people for trials, Mocherla said.
"There's not enough education for them to know that there are other available choices, and clinical trials, there's a pretty good chance that, maybe it doesn't help them directly, but if not them, the next generation of people," he said.
Sanchez said that though Las Vegas medicine may often be the butt of jokes, his organization participates in dozens of trials including cutting-edge phase 1 trials.
In phase 1 trials, small groups of people become the first individuals to test treatments that aren't on the market yet.
Phase 2 clinical trials generally offer experimental treatments to larger groups of people, and phase 3 trials can involve thousands of people in attempts to verify effectiveness, best usage and side effects of treatments, according to the National Institutes of Health.
Sanchez said there are other barriers to patient involvement: Some patients fear being placed in placebo groups rather than receiving experimental treatments in early-stage trials.
Some trials are also looking for specific participant profiles, meaning researchers will have to go through many volunteers before finding eligible candidates, which can delay research and possibly discourage individuals from seeking out other trials.
Costs to patients can also become an issue depending on the trial and patients' health insurance coverage.
Dr. Aaron Ritter, one of the leaders of the Cleveland Clinic Lou Ruvo Center for Brain Health's clinical trials program, said without patients' willingness to participate, research for cures can't move forward.
"They're a part of the scientific process, and we won't be able to find treatments without their involvement," he said.
Contact Pashtana Usufzy at pusufzy@reviewjournal.com or 702-380-4563. Follow @pashtana_u on Twitter.