Las Vegan wants to educate others about prosthetic eyes
November 7, 2016 - 11:00 pm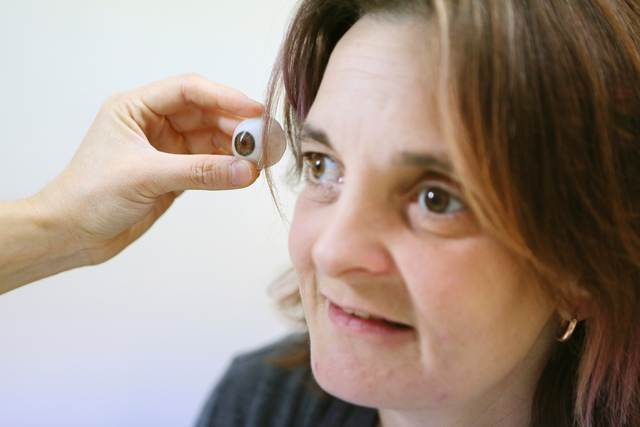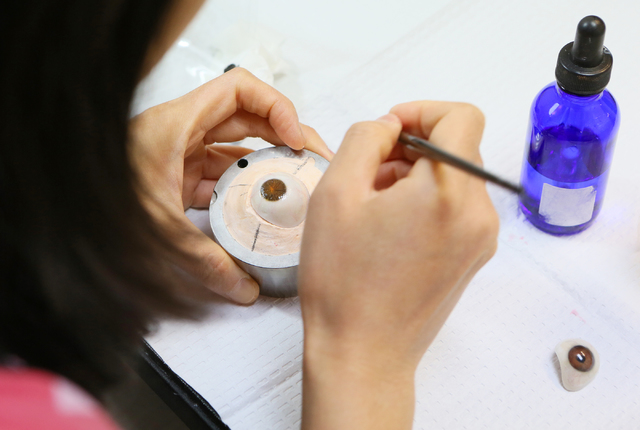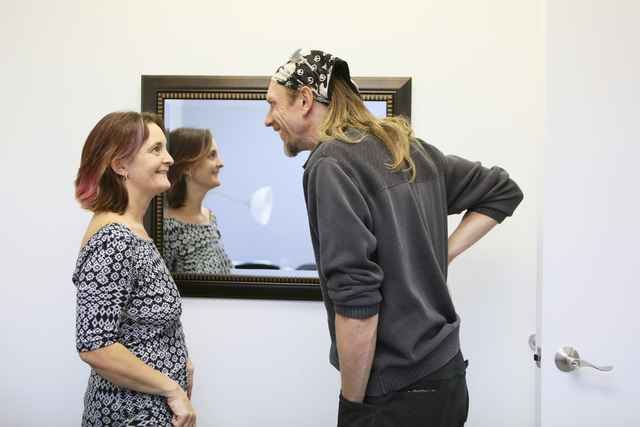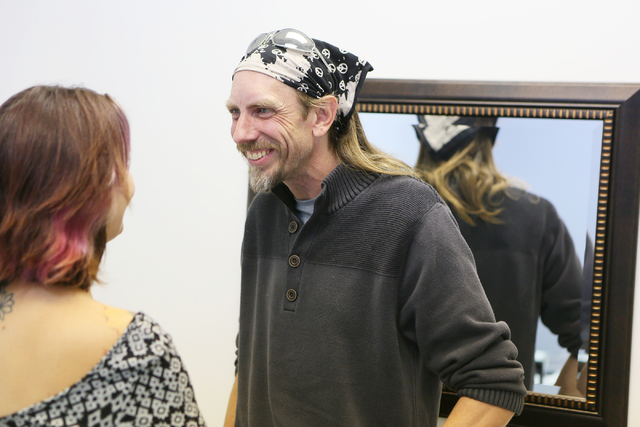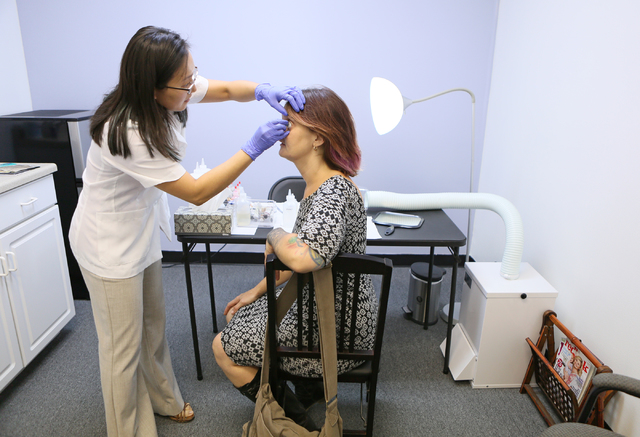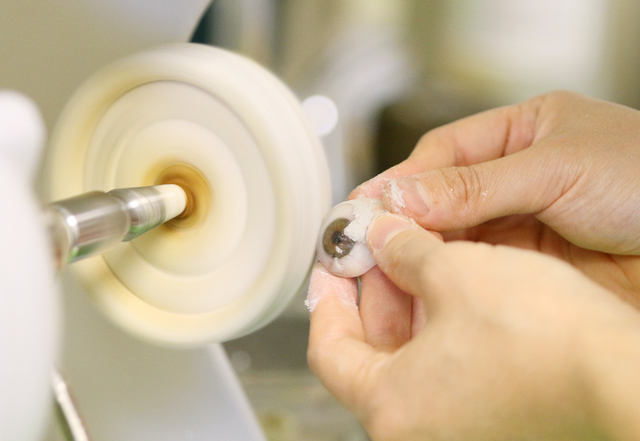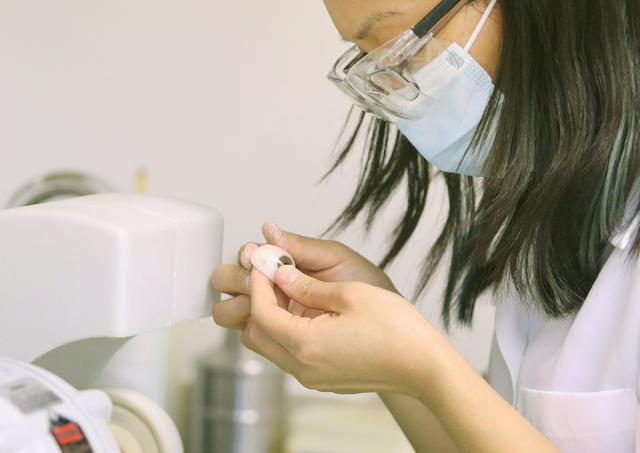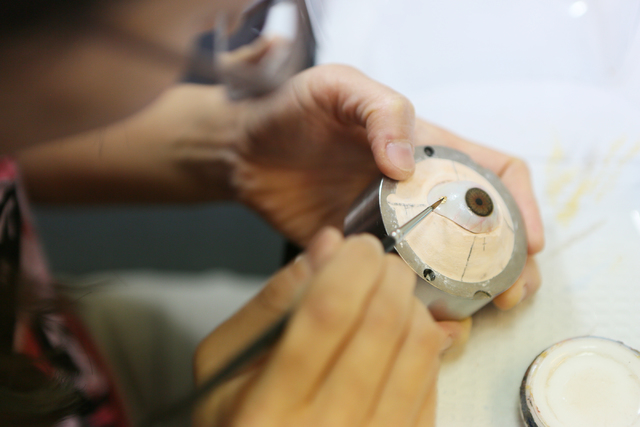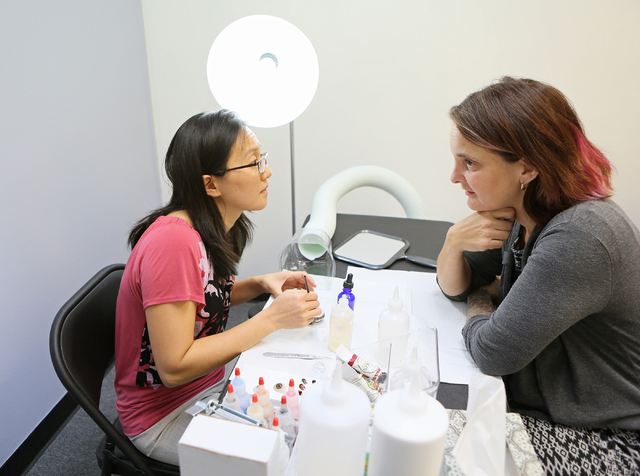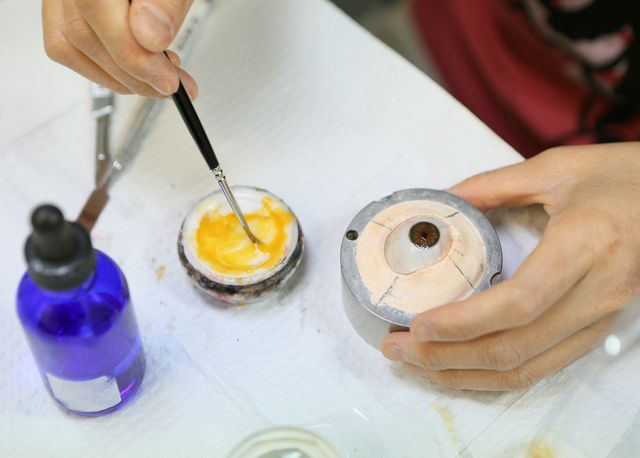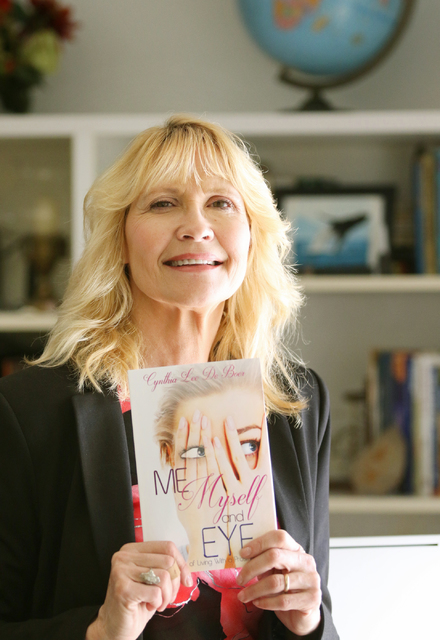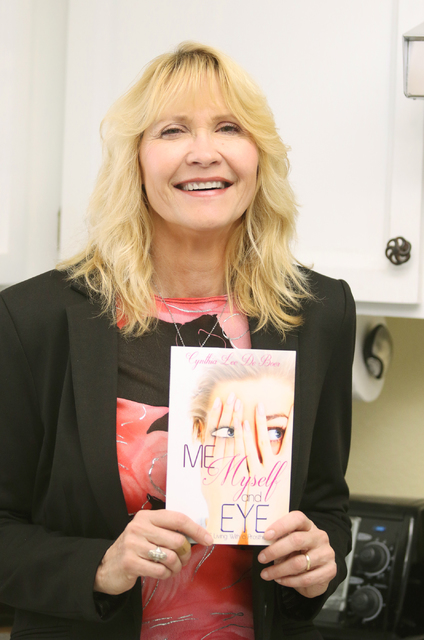 When Cynthia De Boer tried to defend a friend at age 17, a blow to the left side of her face caused a retinal detachment. Doctors could not determine whether the blow alone or her pre-existing eye conditions, which included glaucoma, caused the detachment, but the removal of her left eye was deemed necessary.
Now 56, she has lived since then with a prosthetic left eye, nearly indistinguishable from her right.
"For me, the hardest part about the whole thing — because we're talking 1977 — was no information," the Las Vegan says. "You didn't know what to expect. You didn't know how it was going to look. You didn't know what the whole procedure was going to be."
In the intervening years, the procedure for creating a prosthetic eye has remained mostly unchanged. Although the internet provides a wealth of information, De Boer believes prosthetic eyes are a taboo subject that the public remains relatively uneducated about. She tries to fill in some of that information gap with her book, "Me, Myself and Eye," which she self-published in June.
Although limb prostheses are comparably noticeable, most people have probably spoken with someone who has a prosthetic eye without knowing it, says Eric Lindsey, the ocularist who made De Boer's eye.
In De Boer's experience, when people find out she has a prosthetic eye, some express surprise. Others ask if she can pop it out for them. Still others become uncomfortable, not wanting to make eye contact.
"The lack of knowledge, the lack of understanding, the lack of compassion, it just needs to be fixed," De Boer says. "It just really needs to be fixed."
When Lindsey, who splits his time among the Prosthetic Artists offices in Las Vegas; Sacramento, California; and Hawaii, tells people what he does, he's met with similar ignorance.
"I say, 'I make prosthetic eyes,' and all of a sudden there's a flood of questions," Lindsey says. "'Can they see out of it?' No, they can't see out of it. 'Well, does it move?' Yeah, it does move. 'Well, how does it move?'"
Above all, many still associate prosthetic eyes with "glass eyes," although prostheses have not been made of glass since before World War II. In fact, prosthetic eyes are not even spheres; they're acrylic shells, similar to a thick contact lens.
People of all ages can receive a prosthesis for a variety of reasons, including trauma, cancer, long-standing medical conditions or injury. Ultimately, the decision to remove the eye and replace it with a prosthesis is either because of pain or for cosmetic reasons, Las Vegas ocular prosthetic surgeon Janice Eggert says. Blindness alone is not a reason to remove an eye.
"It's something that you have to be OK with and be psychologically ready," Eggert says. "A lot of patients, either the pain is too much or they get tired of it after a few years and they say, 'Hey let's just do this.'"
Once someone decides to replace their eye with a prosthesis, an ocular prosthetic surgeon such as Eggert removes the damaged eye and attaches a permanent round implant to the muscles at the back of the eye socket. The surgery takes an hour; recovery time is about two months.
When the swelling has completely gone down, the patient visits an ocularist such as Lindsey to have their prosthesis created. The process is more artistic than medical. Ocularists do not require any medical training; they often apprentice with an experienced ocularist and can become board-certified by the American Society of Ocularists, although that certification is not required to begin creating prosthetic eyes.
Lindsey has a fine arts background, while Janet Chao, a full-time Las Vegas ocularist with Prosthetic Artists, has degrees in bioengineering, scientific illustration and medical illustration.
An ocularist first takes an impression of the eye socket, including the implant that makes up the bulk of the eye's volume, with either dental alginate or a silicone material. Then, he crafts the prosthesis from an acrylic material. Rather than being entirely spherical, the prosthesis is concave on the back and sits atop the implant like a large, thick contact lens. The prosthesis moves with the implant behind it.
"I'm trying to give as much function and movement and symmetry as possible based on what's there," Lindsey says.
Then, when Lindsey or Chao are making a prosthesis, they will sit before the patient and hand paint the prosthesis with oil paints, using tiny red threads for the blood vessels and only seven shades to create anyone's unique iris. An acrylic, heat cured coating gives the eye shine and dimension. Ocularists across the country have varying methods, with some digitally designing the iris.
Once the process is finished, the patient returns to her ocularist every six months for cleaning and polishing. She receives an entirely new prosthesis about every five years as her eye and eye sockets change.
At Lindsey's Las Vegas office, where he works two days out of the month, he estimates he makes four to 10 eyes each month. In Sacramento, he makes about an eye a day, with 40 to 60 each year being a patient's first prosthesis.
Those with prosthetic eyes can do anything that people with two seeing eyes can do, with the exception of activities that put an above-average amount of pressure on the eye, such as snorkeling or riding a roller coaster.
For those who've gone through considerable pain, eventually receiving a prosthesis is a relief, Lindsey says. The doctor's appointments, discomfort and effort to find a solution for their condition are over. Although De Boer agrees, she also emphasized the grief people should acknowledge that comes with the loss of an eye.
Initially she felt defeat because she'd tried for many years to save an eye with considerable health conditions.
"It is a loss, period. And you need to go through the grieving process just like you would anything else," De Boer says. "And once you get past all of that, you really need to develop a sense of humor."
Read more from Sarah Corsa at reviewjournal.com. Contact her at scorsa@reviewjournal.com and follow @sarahcorsa on Twitter.