Las Vegas area women join campaign against birth control device
November 18, 2018 - 11:30 pm
Updated November 19, 2018 - 2:09 pm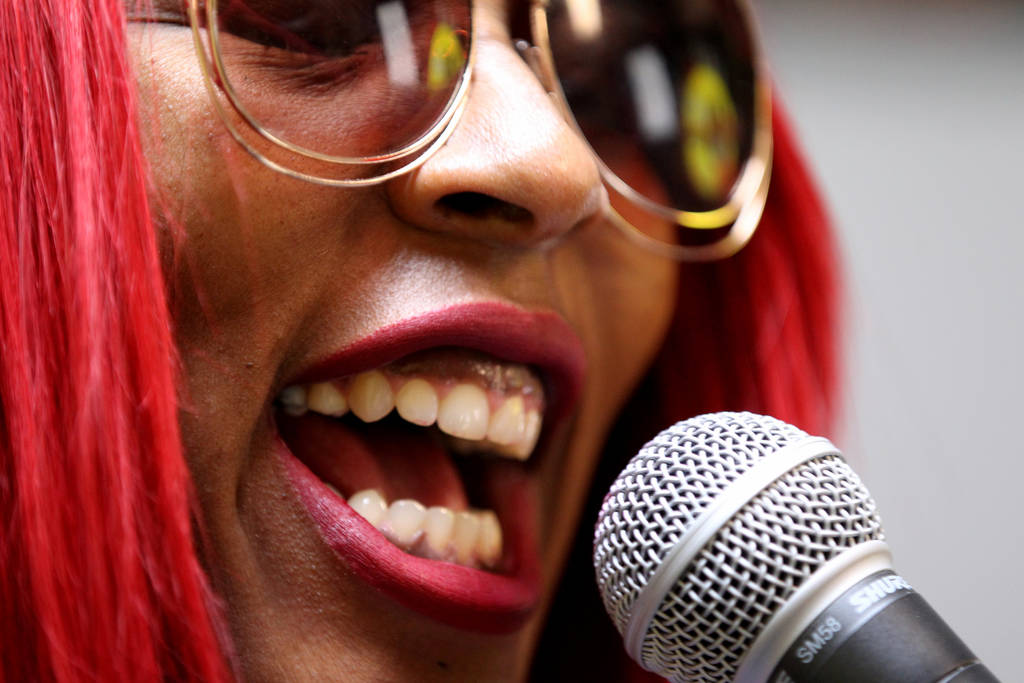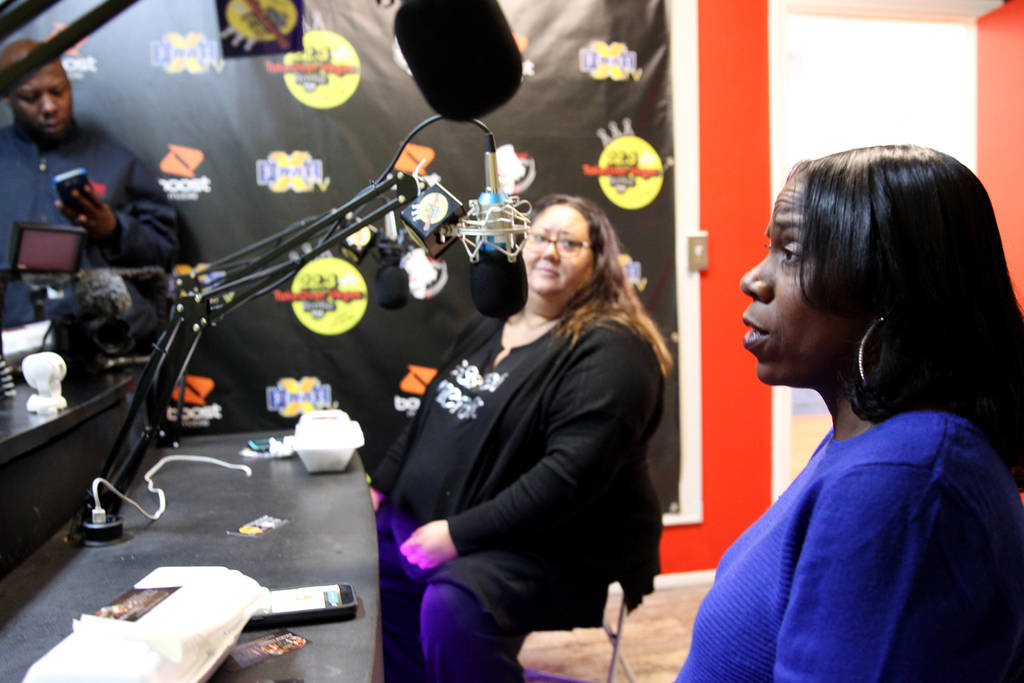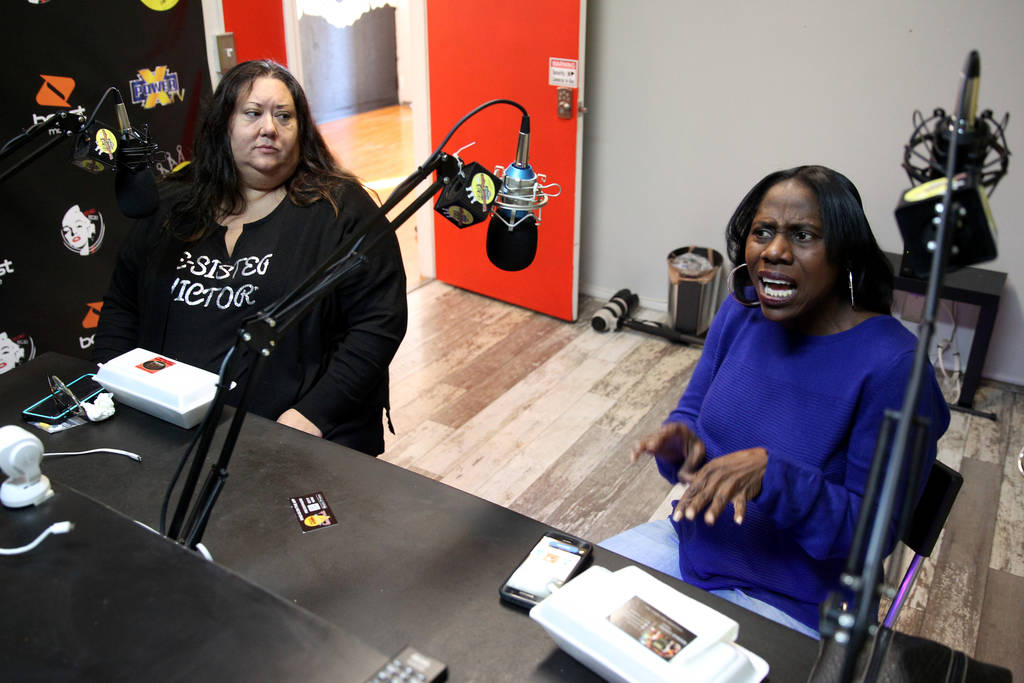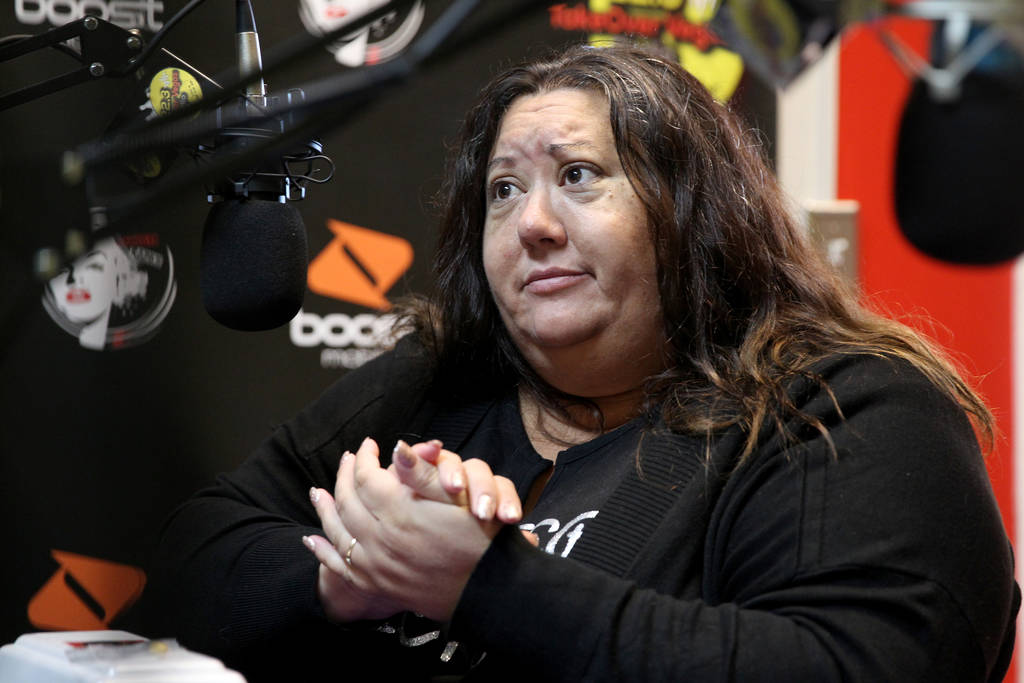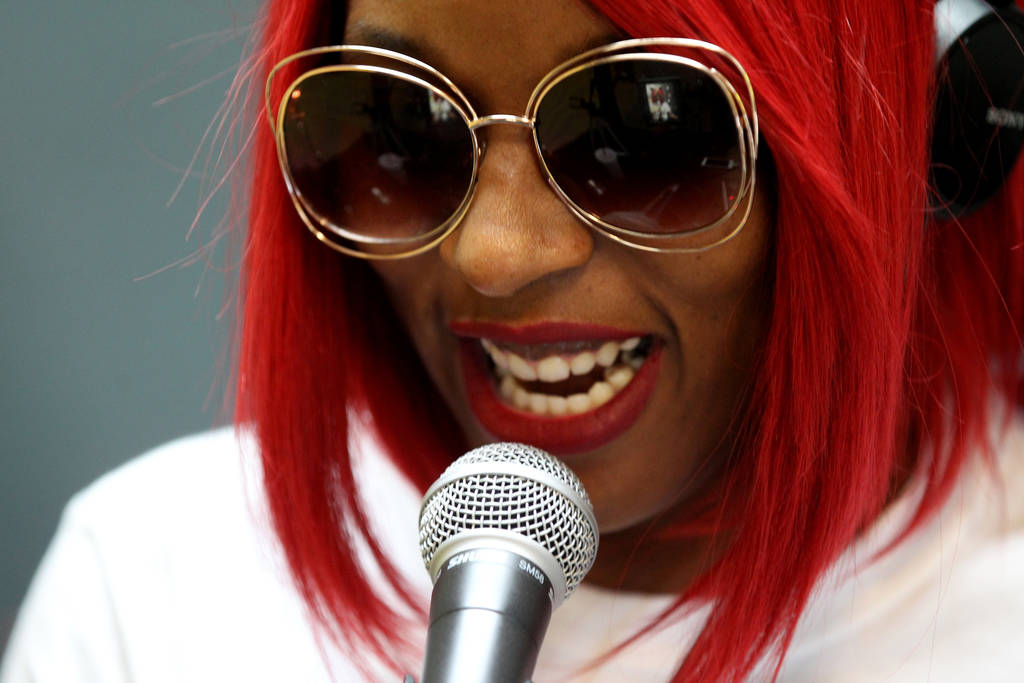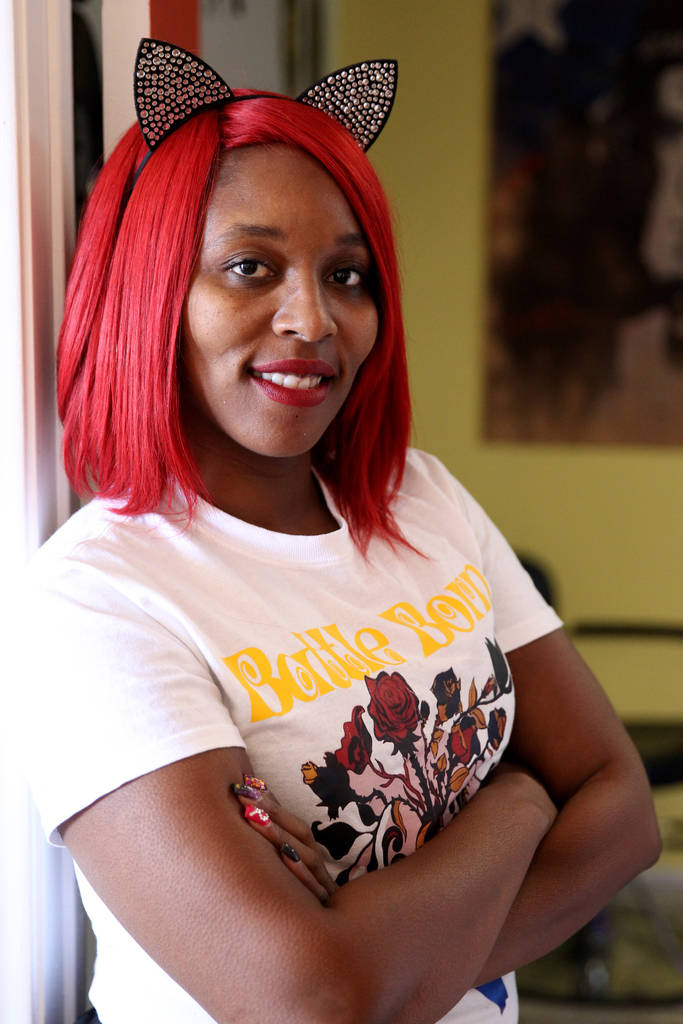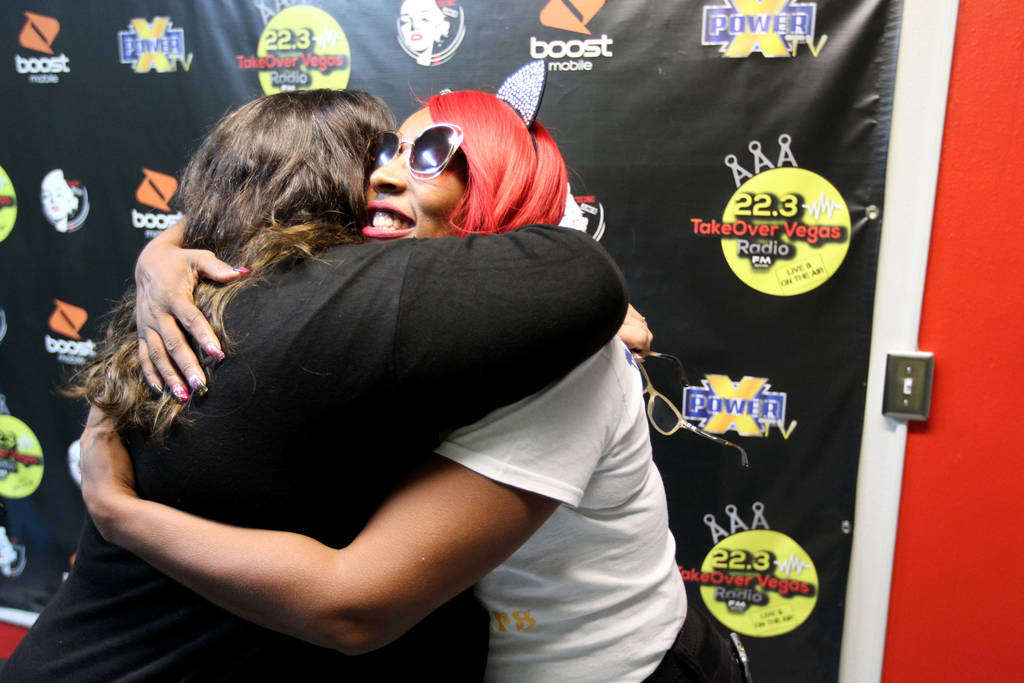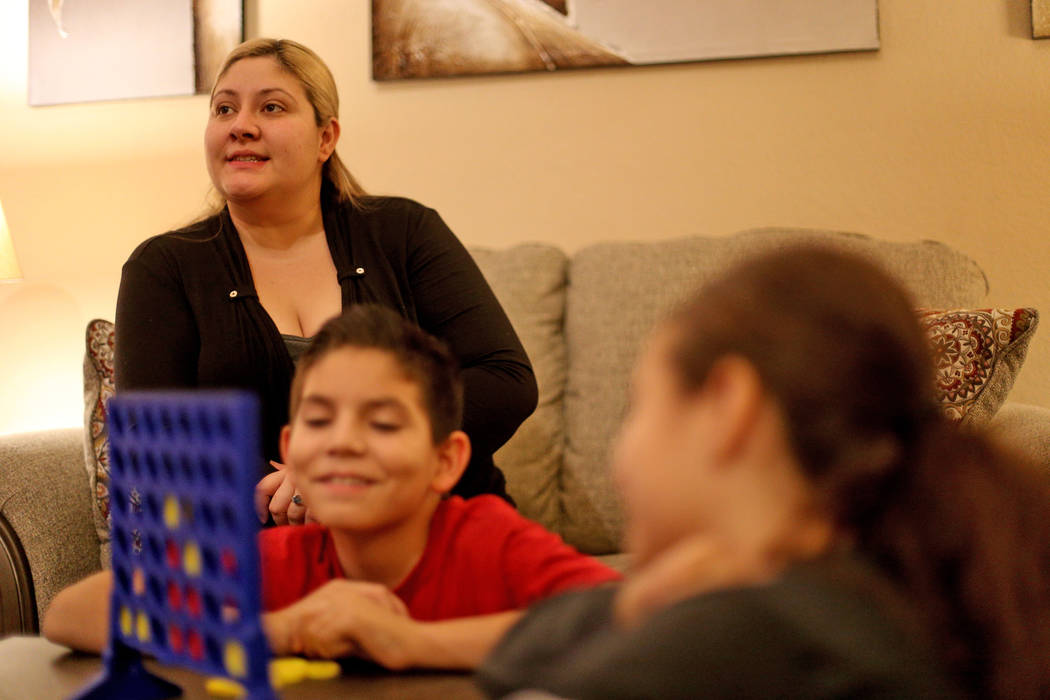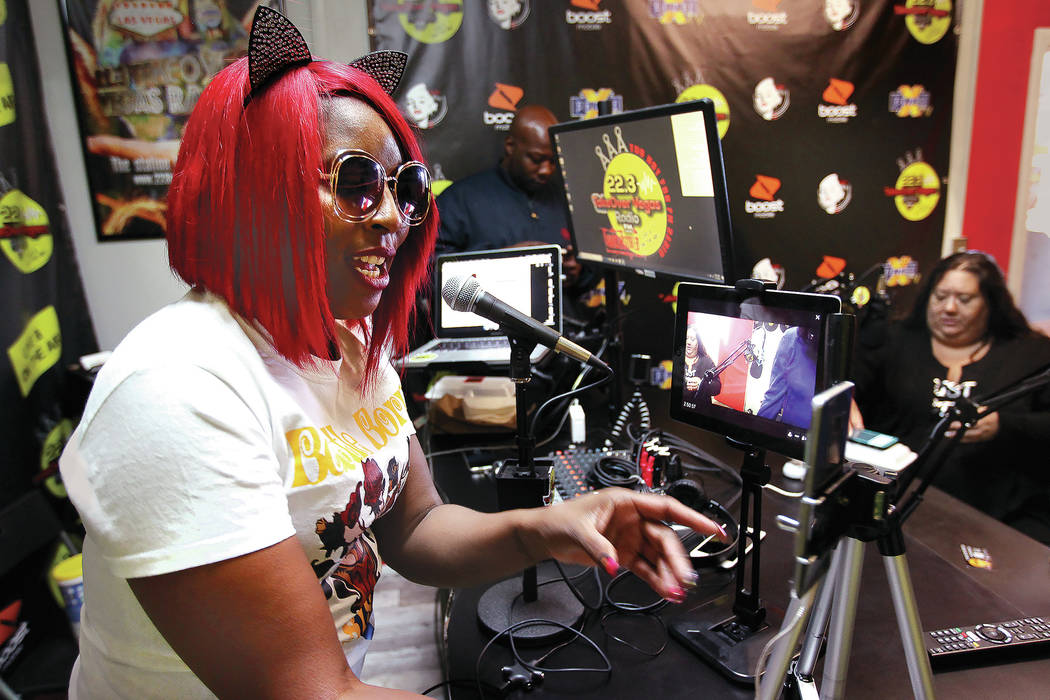 In the worst moments of her seven-year battle with Essure, Lorena Llamas remembers being terrified by seeing blood clots the size of her hand, wondering whether she'd survive.
It was November 2016. At the time, the North Las Vegas woman was 29.
Her husband rushed her to the emergency room, where an obstetrician-gynecologist determined Llamas, a mom of two, would need a hysterectomy to remove her permanent birth control implants.
"She's like, 'You need to have whatever you have inside your body taken out,' " Llamas, now 31, recently recalled. "I didn't want any more kids, but I also didn't want to completely lose the hope. At that moment in time, that was the loss of hope."
But the normalcy she has regained in the two years since the 4-centimeter-long coils were removed from her fallopian tubes by way of that hysterectomy, she wouldn't trade for the world.
"The moment I woke up from anesthesia, I was a completely different person," she said. "It was like I was reborn."
Llamas is one of thousands of women who have reported chronic and debilitating pain, heavy, endless bleeding and other medical problems related to Essure. The two metal coils inserted permanently into the fallopian tubes are meant to be a quick, outpatient alternative to sterilization as opposed to the traditional method of tube-tying. The manufacturer and the FDA maintain Essure is safe.
More than 41,000 women share their stories in a popular Facebook group created eight years ago called "Essure Problems"; a similar Nevada-based page is home to 135 members.
So far, about 17,000 women have filed lawsuits against Bayer, the device's German manufacturer, according to ConsumerSafety.org. When the company announced in July it would discontinue Essure sales at the end of this year, it said the move was "a business decision" and it would "continue to stand behind the product's safety and efficacy."
"Many of the symptoms reported by Essure users, such as pelvic pain and abnormal bleeding, are common health issues among all women," Dr. Edio Zampaglione, vice president for U.S. medical affairs at Bayer, said in an emailed statement. "It is critical that a woman who is experiencing these symptoms work closely with her health care provider to investigate all possible causes."
Meanwhile, women worldwide have shared horrifying stories across social media, validating one another's experiences. It's how Llamas and DeVonna Normand, 34, who goes by Kat, found explanations for their debilitating symptoms.
From pain to advocacy
In March of 2014, Normand, who lives in Henderson, saw a post on Facebook from a friend. "Keep calm, don't Essure," it read. When she joined the Facebook group, there were around 3,300 members, she remembered.
"When I found out in 2014, my brain went into research mode," Normand said. After more than two years of constant pelvic pain, brain fog, joint pain, developing fibromyalgia — a chronic condition characterized by widespread muscle pain — and uncomfortable sex, she, too, had a hysterectomy.
The years of suffering have left emotional scars for Normand. She felt she couldn't be a mother to her now 18-year-old daughter. She left her job at UNLV; she was calling in sick too often, she said.
Llamas, for years, fell out of touch with her children, too. Her marriage suffered. She was bleeding constantly, and lost her sex life.
And while all of Llamas' symptoms have subsided, Normand wasn't so fortunate. The fibromyalgia, she expects, will never go away. Sex is still painful, hampering her ability to develop romantic relationships.
But they've both taken to advocacy. Normand hosts a radio show on 22.3 TakeOver Vegas Radio called Sin City Heat with Kat, her nickname, and shares updates to her story there.
Llamas is an administrator for the Nevada Essure Facebook group, regularly replying to questions and concerns from other members.
FDA issues restrictions
The U.S. Food and Drug Administration approved Essure as a noninvasive sterilization method in 2002, mandating that the manufacturer enhance Essure's labeling for patients and doctors in 2016 after convening a panel to investigate consumer complaints and ordering Bayer to study its product's safety.
In April of this year, the FDA restricted Essure sales to doctors who reviewed an informed consent form with patients.
Though women worldwide say their lives were turned upside-down after receiving the Essure implant, the FDA contends the product is safe to stay in women who have it. In July, women's struggle with the implant received greater attention after Neflix released the documentary "The Bleeding Edge," which criticizes the medical device industry.
In a July statement, FDA commissioner Scott Gottlieb said he'd met with women who had reported complications tied to their Essure implants to better understand their concerns.
"We're continuing our evaluation of these reports to better understand reasons for the device removal," Gottlieb wrote.
UNLV School of Medicine assistant professor Dr. Jyoti Desai, an obstetrician-gynecologist, has no issues with the product's integrity. She said she would've continued to recommend use of Essure had the company not pulled it from the market.
"I think if you adequately counsel the patient and you're trained how to use them, it was meant to be a safe procedure," Desai said.
Dr. E. Scott Sills, a reproductive endocrinologist in Carlsbad, California, who has removed hundreds of Essure implants by cutting the section of the fallopian tubes where it sits, said all the women who came to his clinic were healthy before the coils were inserted. The Essure implant was the common denominator that brought them, sick, to his clinic, seeking answers.
"This is a medical device that was released prematurely, and there's simply not enough data to know for certain (if it's safe)," Sills said. "It's designed to cause inflammation. I think that the inflammation in some women becomes systemic."
He added: "I've never had a patient write or call me back and say they regret having the device taken out."
The previous version incorrectly identified DeVonna Normand's place of residence and work.
Contact Jessie Bekker at jbekker@reviewjournal.com or 702-380-4563. Follow @jessiebekks on Twitter.