Las Vegas doctor to pay $11K for prescription violations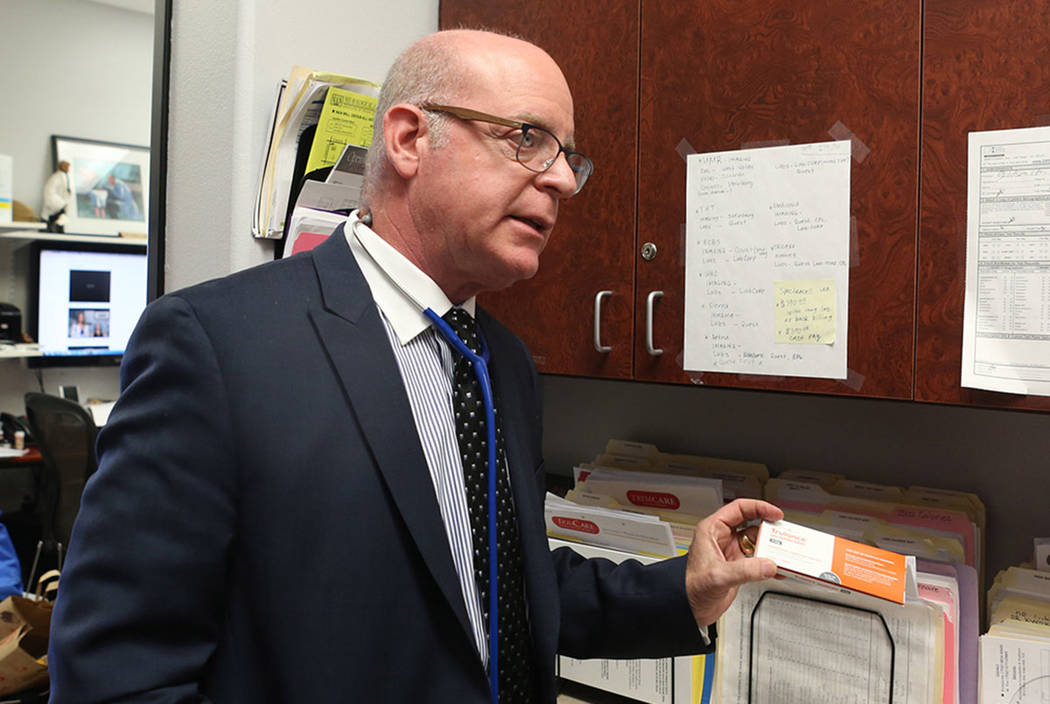 A Las Vegas weight-loss doctor accused of inappropriately accessing prescription records for Oct. 1 gunman Stephen Paddock after the 2017 shooting rampage on the Strip has been fined more than $11,000 by the state medical board.
Dr. Ivan Goldsmith, who owned TrimCare in Las Vegas, admitted violating federal dietary guidelines by prescribing himself appetite suppressants in a settlement approved by the Nevada State Board of Medical Examiners in a meeting Friday, Executive Director Ed Cousineau said..
He also admitted to failing to maintain complete medical records for the self-prescribed appetite suppressants and those given to his patients, including controlled substances, by two physician assistants who prescribed the drugs illegally while Goldsmith was out of the country, according to the complaint.
Goldsmith declined to comment, but his attorney, Richard Schonfeld, said the doctor was pleased with the resolution.
"Dr. Goldsmith is looking forward to putting this behind him and re-engaging in the practice of medicine in Nevada in the future," Schonfeld said.
Goldsmith also acknowledged the Nevada State Board of Pharmacy's complaint against him, which hasn't yet been resolved, but did not admit to the allegations.
The complaint accuses Goldsmith of using his access to the state's Prescription Monitoring Program in an "incompetent, unskillful or negligent manner" by looking up Paddock's patient profile on five occasions and of disclosing the information or allowing it be disclosed to the press." The board alleges that the information was the basis of an exclusive Review-Journal article published on Oct. 3, 2017, that reported Paddock had been prescribed diazepam, an anti-anxiety drug better known as Valium.
The Review-Journal has not confirmed that Goldsmith was the source of the information.
In addition to the fines, Goldsmith will be required to complete a physician training course. He had already completed 22 hours of continuing medical education through a weekend class on prescribing practices, Cousineau said.
One of Goldsmith's physician assistants, Adam Luckette, agreed to one count of failure to maintain complete medical records and will pay a $3,000 fine to cover investigation fees, Cousineau said. He also completed the 22-hour weekend course on prescribing practices.
Luckette, whose license remains active, declined to comment.
Goldsmith's medical license is currently inactive. Once he completes the terms of his probation, which he has two years to complete, he can appeal to have the license reinstated, Cousineau said.
Contact Jessie Bekker at jbekker@reviewjournal.com or 702-380-4563. Follow @jessiebekks on Twitter.
RELATED
Doctor accused of looking up Oct. 1 gunman's prescriptions keeps license