Las Vegas event shares stories of addiction recovery, hope
February 20, 2018 - 6:02 pm
Updated February 21, 2018 - 10:59 am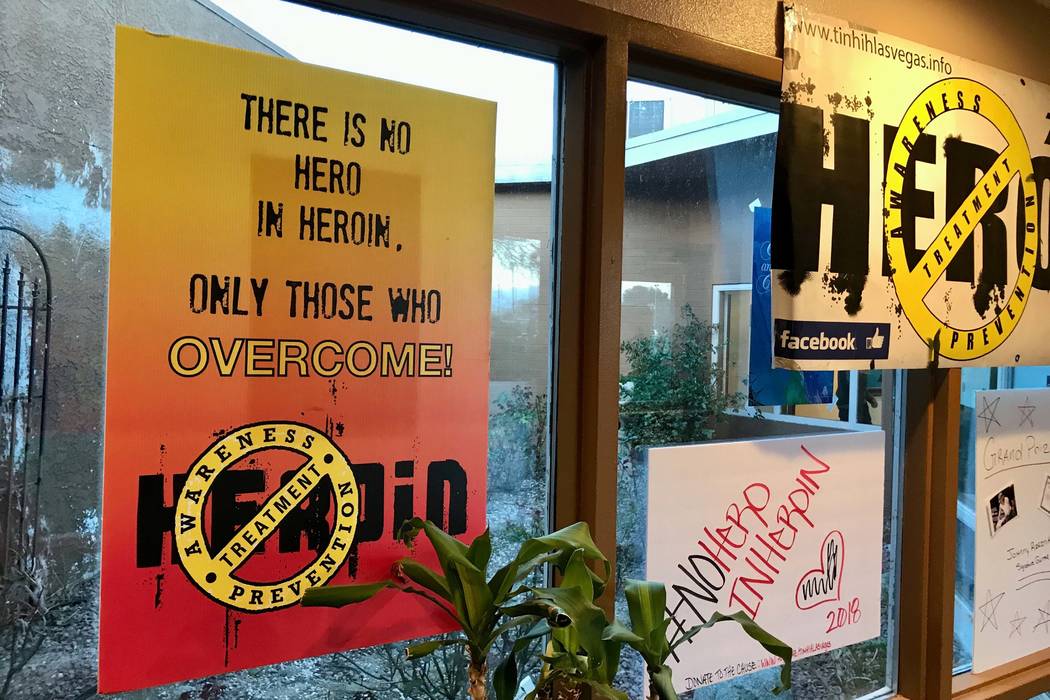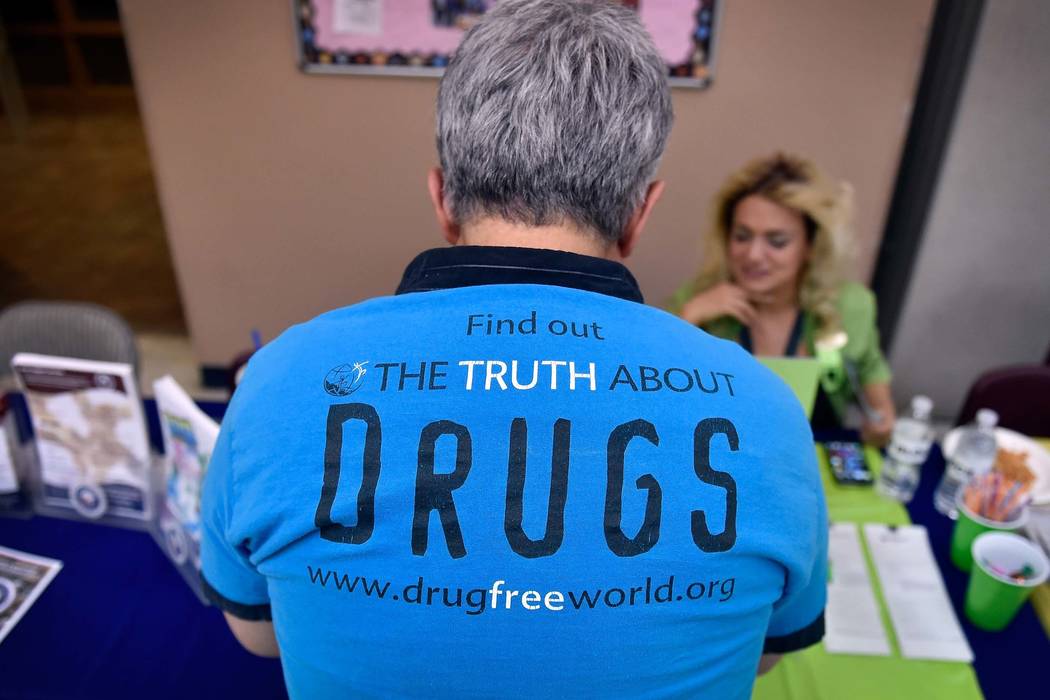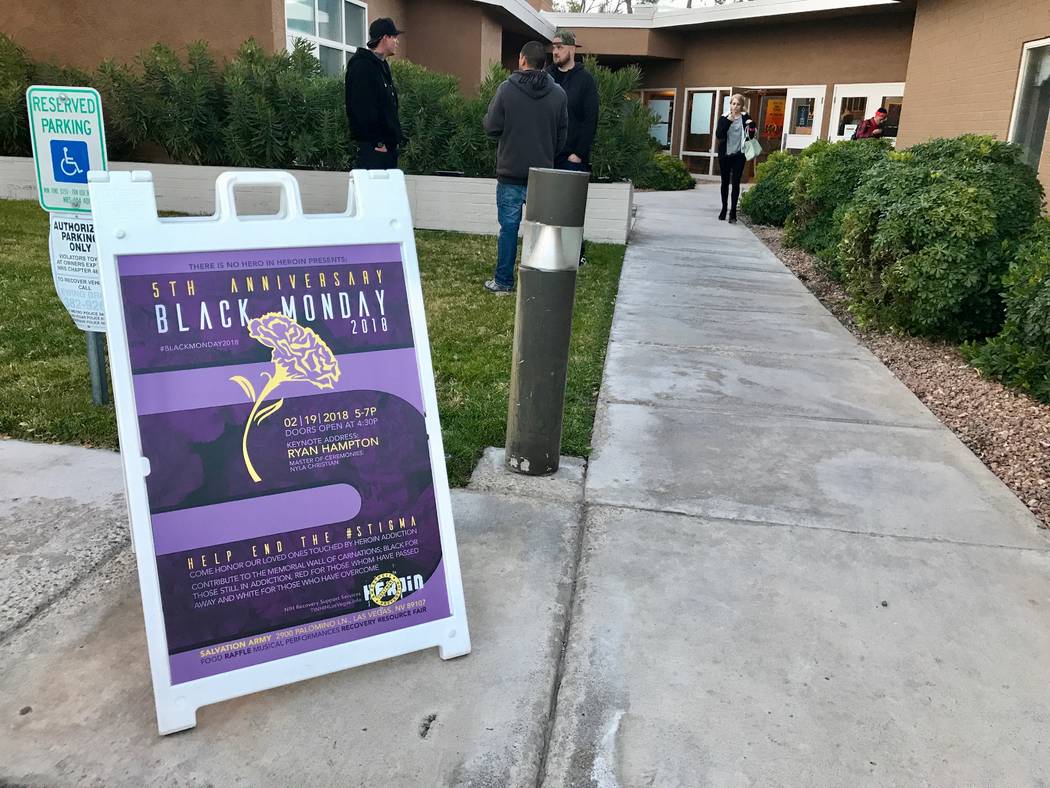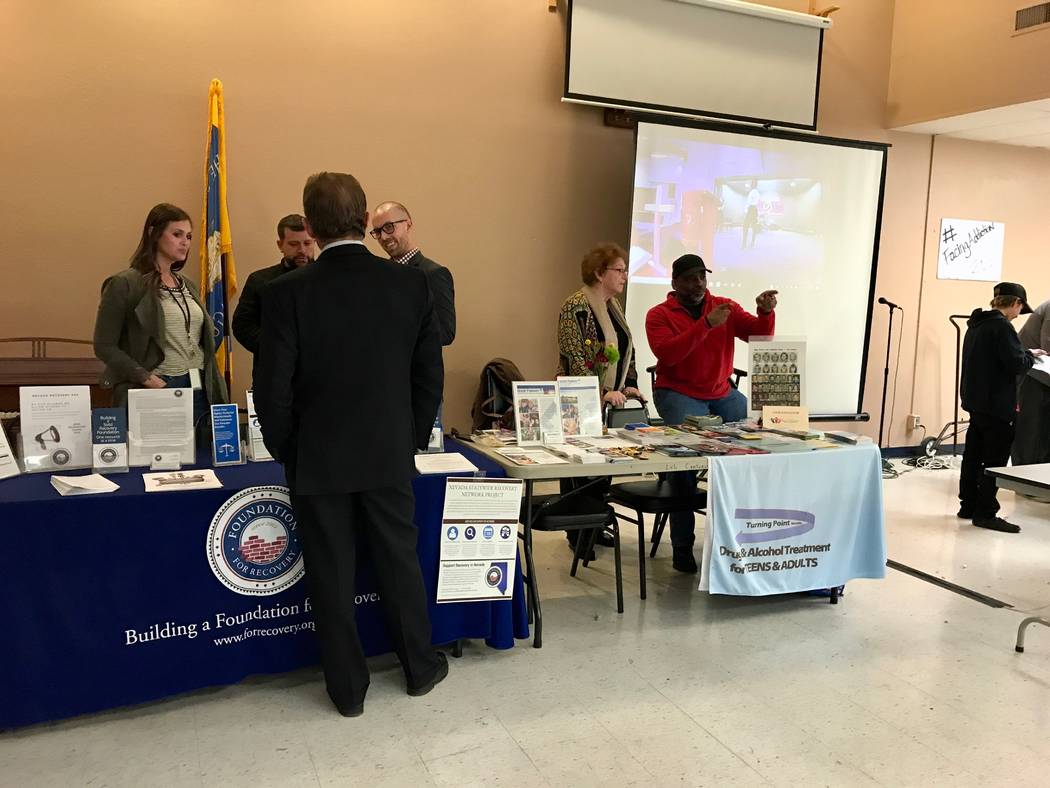 Helping people recover from addiction starts with ending the stigma against it.
That was the message of the fifth annual Black Monday event organized by the nonprofit There is No Hero in Heroin Foundation.
Hundreds of people in recovery, along with friends, family and resource providers, came out to the Salvation Army Southern Nevada's Palomino Lane facility to share stories of pain and hardship, survival and hope.
"We must not let the power of recovery go unnoticed," keynote speaker Ryan Hampton said. "We must show that it works. Every single person in this room is living proof that the crisis in front of us is not an insurmountable task."
Hampton is three years into his own recovery from a decade-long heroin addiction. He now works as an outreach lead for Facing Addiction, a national nonprofit that advocates for a multifaceted approach to solving the addiction crisis in the United States.
Plenty of news stories dramatize the struggle of addiction: the cookers, spoons and needles, as well as the broken families, pain and suffering, he said.
"But what's missing are stories like mine. Stories like yours," Hampton told the audience. "Stories that shine a light on what is possible when we make it to the other side."
Sharing recovery stories is the key to overcoming stigma, Hampton said.
"Most importantly, you need to tell your story," he said. "That is the most important part of this entire process."
Among those on hand Monday were several students from the new Mission High School, the Clark County School District's program for students fighting addiction, which opened Aug. 21.
Student Khara Greenwell stood on stage and shared her "clean day," May 5, 2017.
If it weren't for Mission, "I know all 33 (students) would either be dead or homeless right now," Greenwell said. She encouraged other young adults like herself to come to Mission if they need help. The school has enough space for 100 students.
The counselors, teachers and staff see the students as human beings, Greenwell said.
"They show us respect. They don't look at us different because we're addicts," she said.
The night also served as a call to action for those in recovery.
"We want to make sure this is not just an awareness-raising event," said Nyla Christian, a Las Vegas recovery activist who has also experienced addiction.
Hampton encouraged those on hand to volunteer with peer mentoring groups, advocate for recovery legislation and even run for office.
"People in recovery and people who are suffering from addiction, we're people, too and we're people first," he said.
Contact Madelyn Reese at mreese@reviewjournal.com or 702-383-0497. Follow @MadelynGReese on Twitter.
More information
Drug and alcohol use contributed to about 450 accidental deaths last year. About 210 cases had at least one opioid listed as a primary cause of death.
Drug-related deaths have been decreasing in Nevada while climbing nationally. More than 600 people died in Nevada in 2015 from drug overdoses.
The highest rise in drug-related deaths in the United States has involved heroin, with a 6.2-fold increase from 2002-2015.