Las Vegas gym instructors get the skinny on new Beachbody program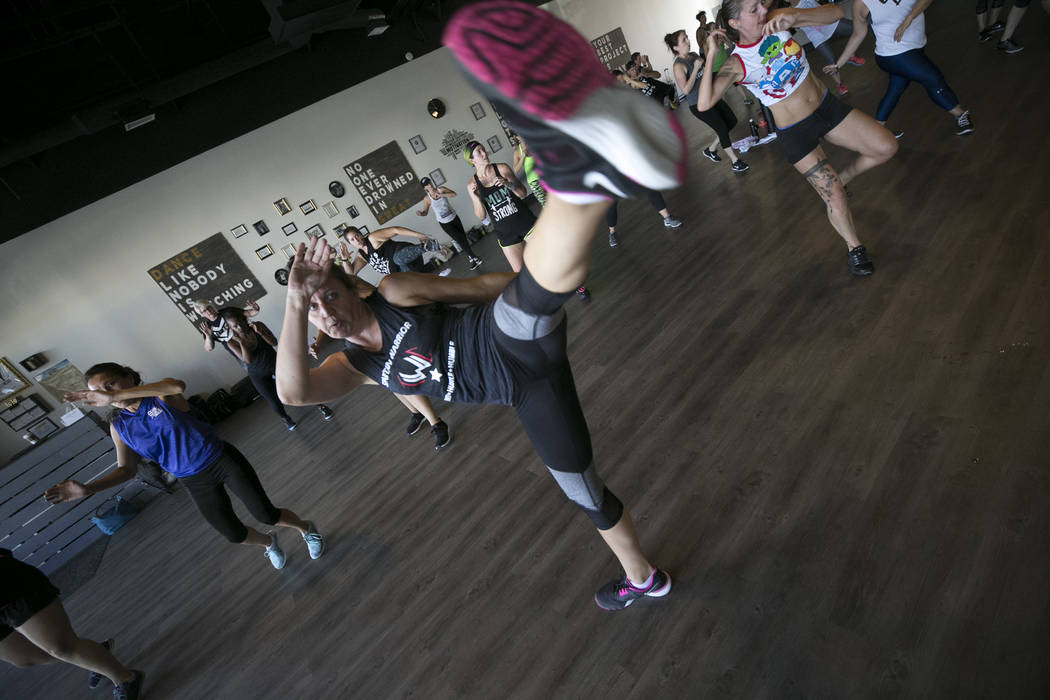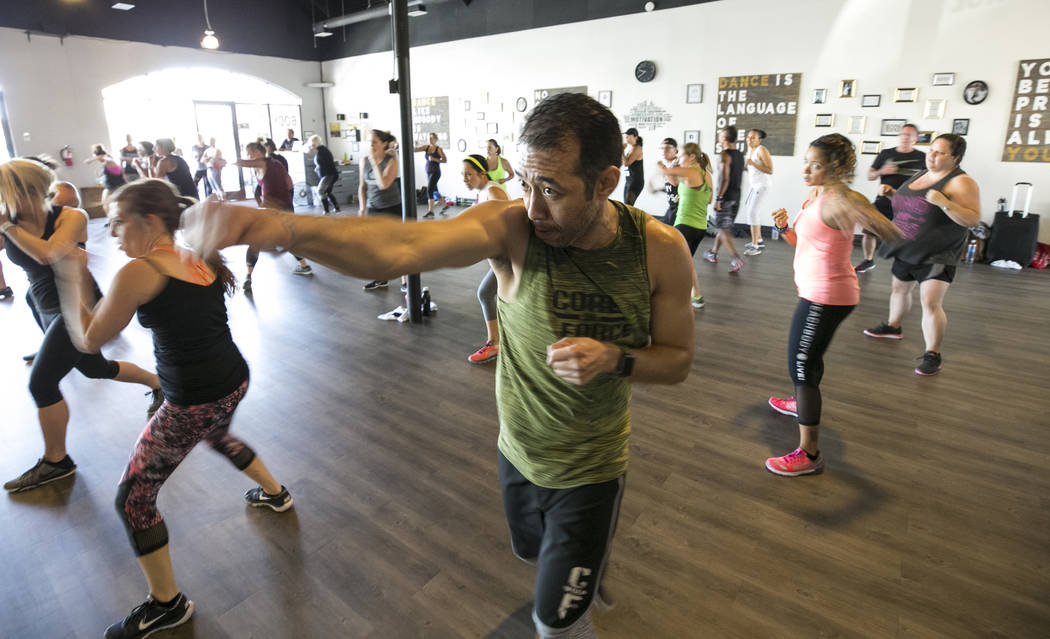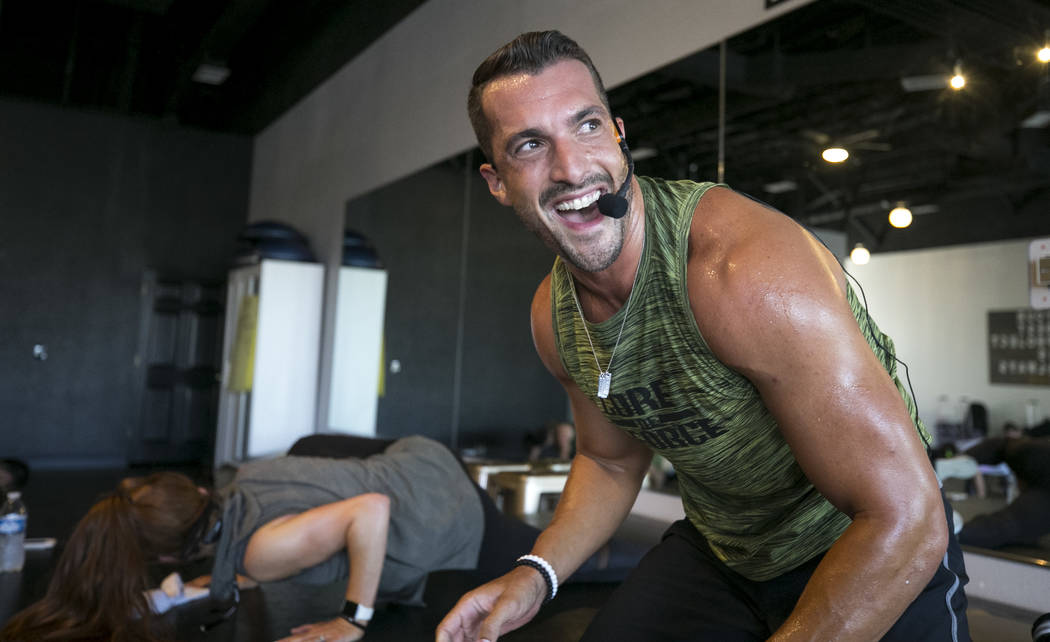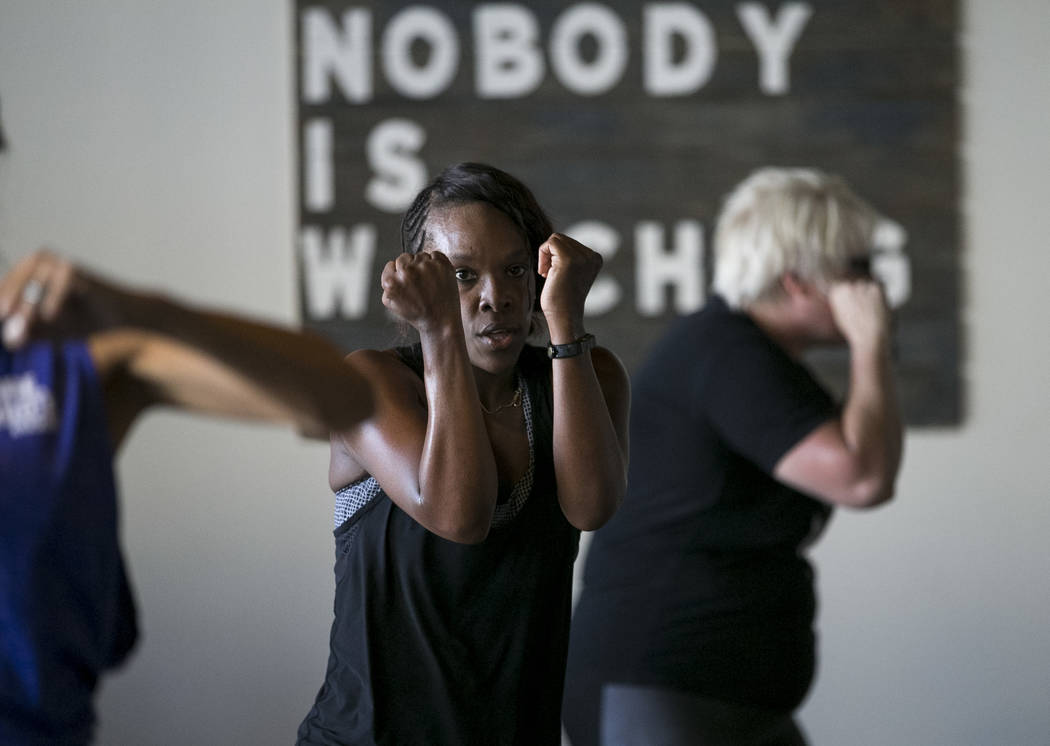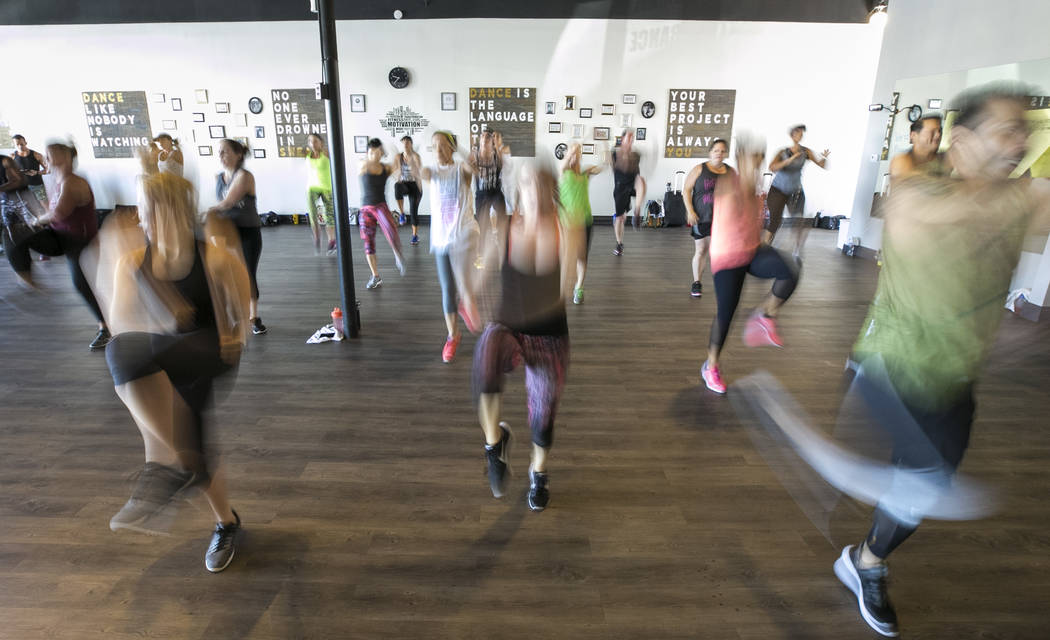 Thirty Las Vegas fitness instructors take their spots on the gym floor at Body Dance & Fitness. On this day, however, they're the students.
Their trainers, Joel Freeman and Jericho McMatthews, get the group started with light stretches and warm-up exercises, but everyone here knows that's only the beginning.
The pace of the music picks up and so does the action.
"Do you feel this?" Freeman asks the class, as he directs them in a series of pushups, fierce kicks and hard punches. The class responds with a loud, simultaneous "Woo!"
"Good," Freeman says. "Keep going."
The local trainers have gathered to learn Core de Force Live, the newest fitness format from Beachbody, which is known for its P90X and Insanity at-home exercise programs. Freeman and McMatthews developed Core de Force and have been traveling the country and Canada to train gym instructors in Core de Force Live, starting in New Orleans and ending in Toronto.
The difference between Core de Force and other Beachbody programs is the addition of mixed martial arts moves and skills.
"It's the amazing elements from the MMA style of working out that make you feel empowered and strong and confident, but we put it together in a really accessible way that anyone with any background — even no fitness level at — could come in and have a really good time," McMatthews says.
"We wanted to bring all the training elements that fighters do because their physiques are phenomenal," Freeman says.
No equipment is necessary to do this workout, which was developed to work the body's core.
"Everything we do and every move we do is core-centric," Freeman says.
Shawnta' Jackson, owner of Body Dance & Fitness on Sahara Avenue and a participant in the class, throws some punches and kicks, and sits through some brainstorming sessions for the opportunity to offer the Core de Force Live at her studio.
Instructors who attended the daylong event last weekend will be able to offer the new program at their gyms. During the training, McMatthews and Freeman offered tips for modifying the program for their clients.
"Adding this to our schedule will allow a new group of people who want to come and work out," Jackson says. "Maybe there hadn't been something they were interested in, but now we can offer that for them." Her studio offers other Beachbody Live programs including Piyo, P90X, Cize and Turbo Kick.
Contact Katelyn Umholtz at 702-383-0279 or kumholtz@reviewjournal.com. Follow @kumh0ltz on Twitter.