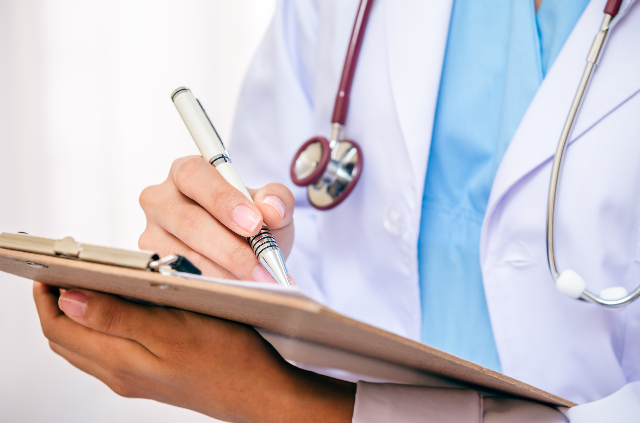 Six Southern Nevada physicians have been honored by a nonprofit organization committed to improving access and delivery of medical care in the region.
This year's Inspired Excellence in Health Care awards from Las Vegas HEALS go to Joseph Adashek, Rutu Ezhuthachan, Mitchell Forman, Oscar Goodman Jr., David Steinberg and Dylan Wint, the organization announced Friday.
Adashek, the owner of Desert Perinatal Associates in Las Vegas, is director of maternal-fetal medicine at Summerlin, Southern Hills and Valley hospitals. Adashek works with Angel Flight, a nonprofit organization, transporting patients for surgeries, chemotherapy, dialysis and other medical treatments for free in his airplane.
Ezhuthachan has worked as a pediatrician in Nevada since 2003, currently with United Healthcare. Ezhutachan is a an ardent advocate of immunizations, serving on the Southern Nevada Immunization and Health Coalition since 2006 and vice chair of Immunize Nevada.
Forman is the founding dean and a professor of medicine at Touro Univerity Nevada's College of Osteopathic Medicine. The rheumatologist has practiced for more than 35 years in Southern Nevada, working to relieve the pain of patients with arthritis and other diseases affecting the joints and connective tissues.
Goodman is a medical oncologist with Comprehensive Cancer Centers of Nevada and joined the Roseman University of Health Sciences advanced medical research team in August 2012. The son of the current and former Las Vegas mayor specializes in research of circulating tumor cells focusing on using those cells as the basis for personalized therapies against prostate and other cancers.
Steinberg is managing partner of Steinberg Diagnostic Medical Imaging, which operates seven outpatient imaging centers in Southern Nevada, the newest in the new Las Vegas Medical District. Steinberg is certified by the American Board of Radiology and is a distinguished fellow of the American College of Nuclear Medicine.
Dylan Wint, a neurologist with the Cleveland Clinic Lou Ruvo Center for Brain Health, diagnoses and treats brain disorders. He has researched traumatic brain injury, and the irritability and aggression in Huntington disease.
The doctors will be feted at a ceremony Oct. 29 at the Four Seasons Hotel Las Vegas.
Contact Steven Moore at smoore@reviewjournal.com or 702-380-4563.