Las Vegas 'I Am Evidence' screening examines rape-kit backlog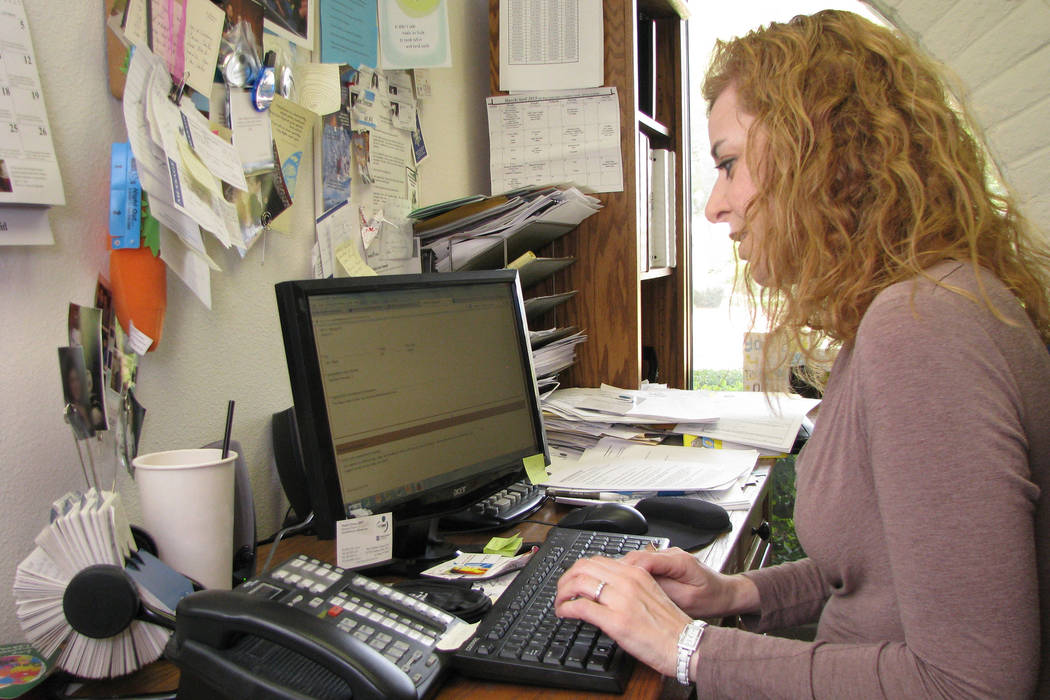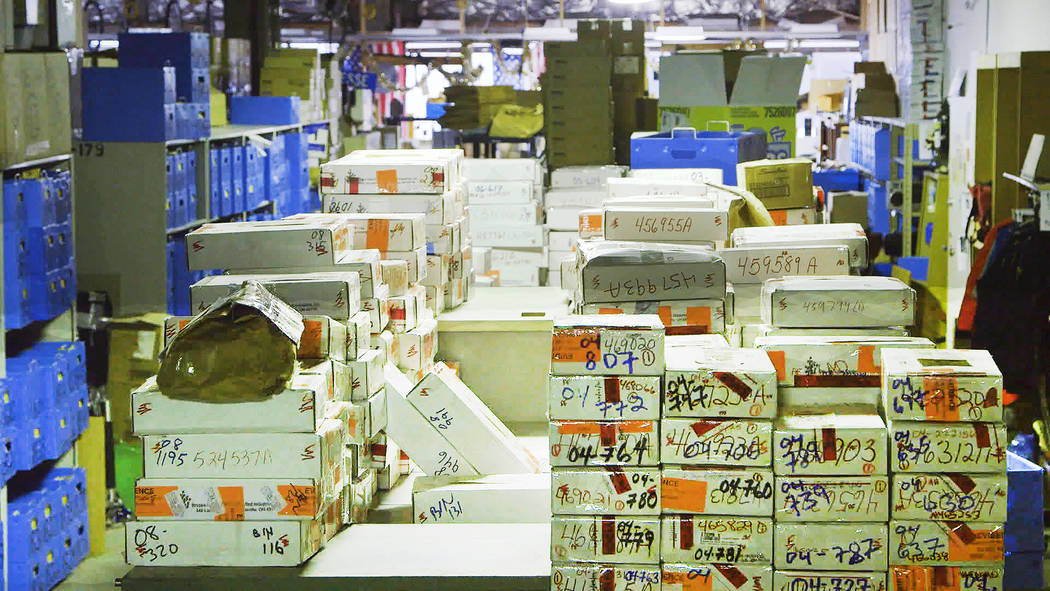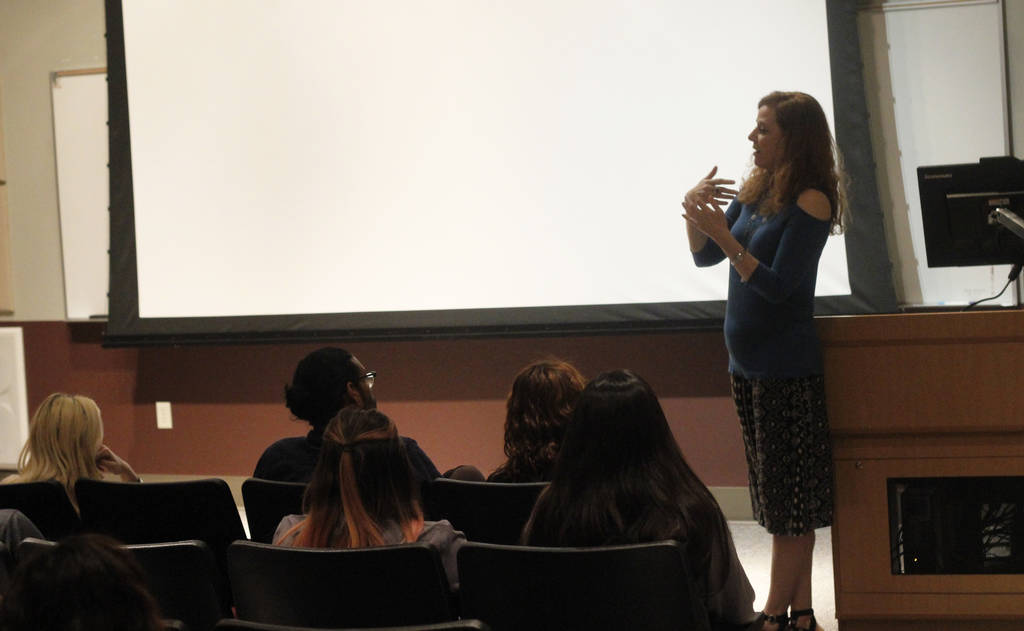 When Ericka was raped on her 21st birthday, she knew she needed to report it immediately.
She was celebrating at a party with family and friends when she was lured by her boyfriend's friend into his car. He gave her a drink, and her next memories were of hands grasping her neck, moving across her torso.
She had a rape kit done at a local hospital, but when she spoke to police with her father, they were told, "nothing's going to happen." An officer said there were thousands of kits on the list before hers and none of them had been tested.
Ericka is one of four women who share stories of abuse and victimization in "I Am Evidence," a documentary examining the reality of America's more than 200,000 untested rape kits. That's 200,000 pieces of evidence — 200,000 possible leads in crimes committed over the past several decades.
The film, produced by Trish Adlesic and Mariska Hargitay, premieres Monday on HBO. An exclusive screening was presented April 9 at the College of Southern Nevada's Charleston Campus. A crowd of about 60 students and advocates attended the screening, which was hosted by the Rape Crisis Center of Las Vegas. April is national Sexual Assault Awareness Month.
"I didn't even know this was an issue," said Daniela Javalera, a women's studies student at CSN, after seeing the film. "It's unbelievable to know that there's been so many people who have gone through this and not a lot of justice has been served on their part. It's so scary to know that."
Hargitay, who has received an Emmy and Golden Globe for her role as Detective/Lt. Olivia Benson in "Law & Order: Special Victims Unit," was inspired to become an advocate after receiving letters from fans of the show who'd been victims of sexual assault. She was further moved by the efforts of Kym Worthy, prosecutor for Wayne County, Michigan, who began the fight to test backlogged rape kits after an assistant informed her of a Detroit warehouse that stored thousands of kits belonging to that city's police department.
The film traces the stories of the four women, sexual assault survivors whose rape kits went untested for years in Michigan, Ohio and California.
Daniele Dreitzer, executive director of Las Vegas' Rape Crisis Center, said guilt is the emotion that many rape and sexual assault victims experience first.
"And if their case isn't taken seriously, that's the system reinforcing to them that it is their fault," she said. "We want to reassure people that they didn't choose for this to happen to them."
In Southern Nevada, 6,473 untested kits accumulated between 1985 and 2014. The Las Vegas Metropolitan Police Department's forensic lab has been working to reduce this number for the past three years.
"These are numbers through the end of March 2018," said Kim Murga, director of Metro's DNA lab. "So far we've sent out 4,783 sexual assault kits and tested 3,452. We've entered 775 profiles into CODIS and have 324 CODIS hits. We're about 53 percent through this process. We believe that we'll be finished with the DNA testing portion of those kits by spring 2019. And completely finished with the end of evaluation by the end of 2019."
CODIS, or Combined DNA Index System, is the nationwide database that stores DNA evidence. DNA evidence alone, however, doesn't guarantee a conviction.
"While DNA is a big component, it's only 25 percent of the puzzle," Murga said. "You also need investigators … victim advocates … prosecutors. … While the forensic laboratory has been lucky in receiving funding that allows us to test all of these kits that we've received to date, we're still lacking in other resources — in other permanent resources."
Dreitzer said she appreciates Metro's continuing effort to process its untested rape kits.
"For individuals who've been assaulted and don't know or are just out there wondering … there is hope," Dreitzer said. "Even though they might think their chance or opportunity was lost, it may not be. There are likely to be many prosecutions and investigations to come from these hits. We're all in it for the long haul."
Nevada's rape-kit backlog
■ What: Panel discussion of the progress of Nevada's rape kits to date
■ When: 11 a.m. to 1 p.m. Monday
■ Where: The Rape Crisis Center, 801 S. Ranch Drive
■ Who: Members from the Las Vegas Metro Police Department and crime lab, the Clark County District Attorney's Office and UNLV
Contact Mia Sims at msims@reviewjournal.com. Follow @miasims___ on Twitter.