Las Vegas psychiatric hospital has gone without water for two weeks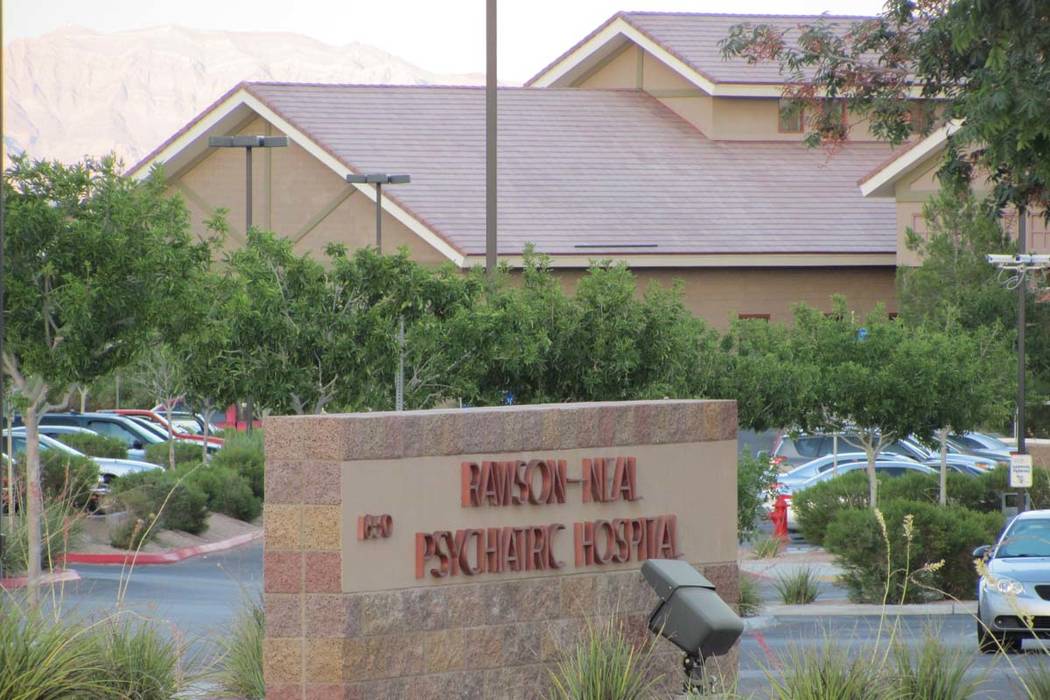 Patients at Rawson-Neal Psychiatric Hospital in Las Vegas have been unable to drink the water or take a shower there since Oct. 2, when the legionella bacterium was detected in the water system.
Water for the state-run facility was turned off immediately after the bacterium was found during routine quarterly testing, said a spokeswoman for the Nevada Department of Health and Human Services.
There have been no reports of illness.
Legionella can cause Legionnaires' disease, a pneumonia-like illness. People can develop Legionnaires' disease or Pontiac fever, a milder illness, when they breathe in droplets of water — from shower heads, faucets or decorative fountains, for instance — that contain the bacterium.
Hospital staff has been instructed to monitor patients for any signs of illness, said spokeswoman Shannon Litz. There are 64 patients at the facility.
The plan to correct the problem included stopping the use of all system water, using bottled water and communicating "to staff and patients about water and uses of bottled water for drinking and cleansing," Litz said.
Patients have been provided cleansing wipes and dry shampoo-infused caps.
"The facility is disinfecting the water supply and lines per CDC (Centers for Disease Control and Prevention) recommendations," Litz said. The mitigation plan was approved by the Southern Nevada Health District.
Water is expected to be restored this week to the facility, once testing confirms that the bacteria in the water system have been effectively treated.
Legionella, which occurs naturally in lakes and streams, becomes a health concern when it grows and spreads in the water systems in buildings, according to the CDC. It's of particular concern for buildings such as hotels, hospitals and schools with large common water systems.
The water systems in large buildings are "massive and complicated, and if something goes wrong, lots of people can be exposed" to the bacterium, said Brian Labus, an infectious disease epidemiologist.
Because of their vulnerable populations, hospitals, including mental hospitals, are required to conduct more testing and have more comprehensive water-management plans than most other facilities to guard against legionella, said Labus, an assistant professor at UNLV's School of Public Health.
Legionella grows best at temperatures between 77 and 108 degrees Fahrenheit, which means that more cases of Legionnaires' disease occur during the summer and early fall, he said.
Scientists named the bacterium after an outbreak in Philadelphia in 1976, when many people who went to an American Legion convention got ill and 29 died within days. The symptoms of Legionnaires' disease are similar to those of other types of pneumonia and include cough, shortness of breath, fever, muscle aches and headaches, according to the CDC. Legionnaires' disease can also be associated with other symptoms such as diarrhea, nausea and confusion.
Symptoms usually begin two to 10 days after exposure to the bacterium, but it sometimes takes as long as two weeks to develop.
The Southern Nevada Health District in 2017 investigated an outbreak of Legionnaires' disease at the Rio. It also investigated cases at Harrah's Laughlin Hotel in 2017 and 2018 and cases at the Luxor in 2011 and 2012.
Contact Mary Hynes at mhynes@reviewjournal.com or 702-383-0336. Follow @MaryHynes1 on Twitter.