Men struggle with eating disorders, too
January 17, 2016 - 1:44 pm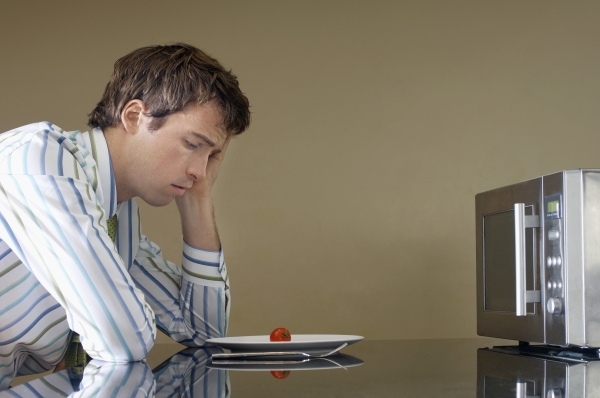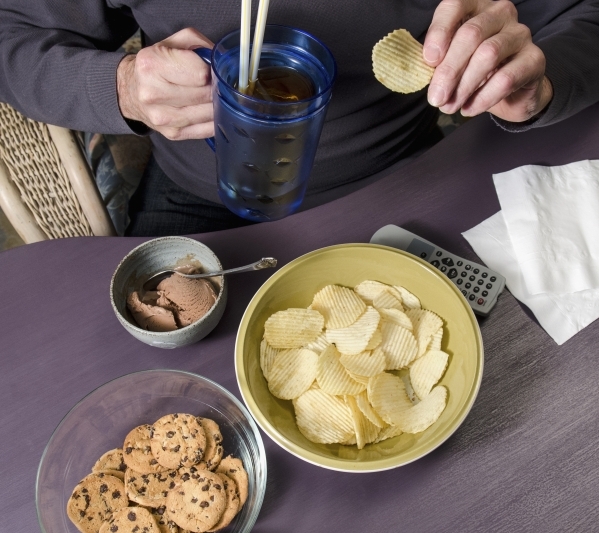 Men make up between 10 percent and 20 percent of anorexia nervosa and bulimia nervosa cases across the nation. They are also responsible for about 40 percent of all binge eating disorders, according to the National Association of Men with Eating Disorders. But experts say these numbers only scratch the surface of the problem.
Kristen Culbert is an assistant professor in UNLV's psychology department whose research emphasis includes the etiology of eating disorders as well as sex differentiation tied to eating disorder risk. The expert says public awareness of eating disorders for men is very low, as the perception that it's strictly a female problem persists.
"There is a lack of recognition within individuals themselves as well as those who are close to them, and even medical professionals are not catching it. It's not at the forefront of their mind," she noted.
Getting beyond stigma
While there is considerable blame put on media images of thin women influencing young girls, boys and men are exposed to similar images in muscle magazines, and the like; and they feel similar psychological impacts, Culbert said.
"Individuals are all vulnerable to these messages, and they are affecting females and males in similar ways," the professor said, emphasizing that both sexes, alike, battle "body dissatisfaction" issues that can then lead to eating disorders.
Research also suggests that it takes men longer to seek treatment than women, according to Lindsey Ricciardi, a local licensed clinical psychologist who has been working with eating disorder patients since 2000.
Men, who are athletes, in particular, take longer to seek inpatient care, she noted, and "they tend to have been sicker longer. It has also been masked with certain sports." Ricciardi gives the example of young wrestlers cutting weight for meets, high school football players trying to get bigger (leading to binge eating) and the general reverence for muscular MMA fighters as influences that can sway any male in the wrong direction.
Ultimately, eating disorders, whether affecting a male or female, are so much more than a willpower battle, too.
"Eating disorders, in general, are grossly misunderstood," Ricciardi emphasized. "They are seen as a disorder of will or choice as opposed to being a serious psychiatric disorder. … They have the highest mortality rates of all the psychiatric disorders. … It's a severe mental illness, which means you are driven to engage in that compulsion."
Warning signs
As an eating disorder progresses, male sufferers may show signs of depression and they may also begin cutting out social events or other activities that were once important to them. Men may also feel shame around eating, or disgusted with themselves if they eat certain foods, Ricciardi said.
The psychologist has also seen several cases of anorexia manifesting in teenagers. One patient, she recalls, was teased for having "man-boobs" between the ages of 8 and 11 and was praised for losing weight by siblings and parents not realizing a problem was brewing.
"We have this culture around this war on obesity going on right now," she added. "But if your 11-year-old son suddenly wants to be really healthy, that should be a red flag."
Treatment
Cognitive behavioral therapy, sometimes referred to as "talk therapy," is one treatment method for men with eating disorders. It involves sessions with a psychotherapist to help a patient become aware of inaccurate or negative thoughts that may contribute to problems.
However, the gold standard today for treating men with eating disorders is dialectical behavior therapy, according to Ami Marsh, clinical director at the Center for Hope of the Sierras, a residential treatment facility for males with eating disorders in Reno.
Dialectical behavior therapy is a form of cognitive behavioral therapy, but focuses on awareness and ultimately the change in one's intense reactions to emotional situations. Developed in the 1980s primarily for use with those with borderline personality disorder, the approach is now being used in a variety of settings, including eating disorders.
Dialectical behavior therapy may work well with men battling eating disorders because many bring a high level of intensity toward life, in general, added Marsh, a symptom often found in borderline personality disorder as well. "They just can't seem to shut off with a sport, working out, work performance and other things," she said.
Co-morbidity with substance and alcohol abuse is also very common in men with eating disorders, Marsh noted.
"It's really important in treatment that we are aware if a person also has a history of drug and alcohol abuse, because what they tend to do is once the eating disorder is under control, then you might see substance abuse," she explained.
Cory Taylor, also a CHS therapist, said a fair share of men seeking treatment for eating disorders are less focused on talking about their emotions, but their drive to do something correctly can still be leveraged to help them better their situation.
"There may be a higher tendency towards task orientation as opposed to processing feelings. Some may think that's a waste of time," she said.
Marsh also emphasized three treatment levels available for men: residential, partial hospitalization programs and intensive outpatient programs.
For residential treatment, however, many centers do not accept men, which can be dangerous because they are at a stage where they probably need intense treatment.
"When someone is needing that residential level of care, the goal is to interrupt that pattern … to get to a place where they are healthy again," Marsh explained.
"(Not allowing males in residential centers) exacerbates a sense of isolation and feeling alone," Taylor added. "We think the field hasn't done a great job of reaching out to males who might be struggling with this."
Genetics, testosterone
More and more evidence also suggests a hereditary link when it comes to eating disorders in both men and women, Ricciardi added. She calls it an "inherited temperament more susceptible to eating disorders." Culbert's review of existing research also suggests there may be as much as 40 percent to 80 percent of patients with hereditability traits.
"We are all exposed to these media influences, but a small portion of people go on to develop eating pathology. … It can't be the only thing playing a role," she said.
Culbert has also recently published research linking the potentially protective effects against eating disorders testosterone may have in adolescent males.
In a survey of more than 200 twins, she and other researchers noted in their final report that "high levels of circulating testosterone predicted lower levels of disordered eating symptoms in adolescent boys."