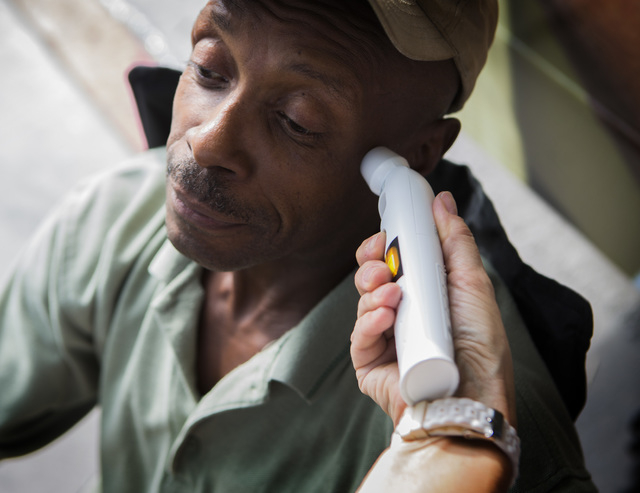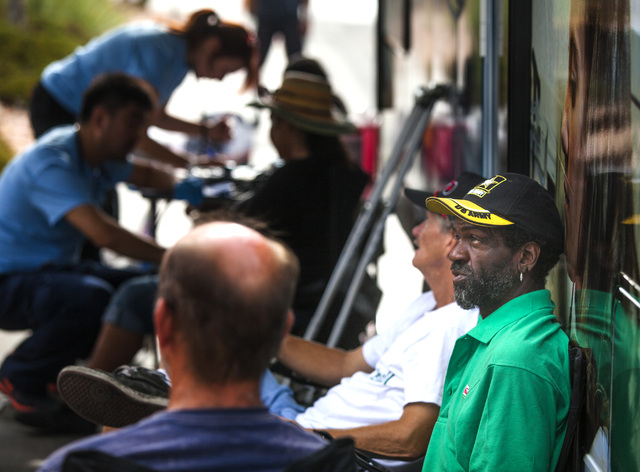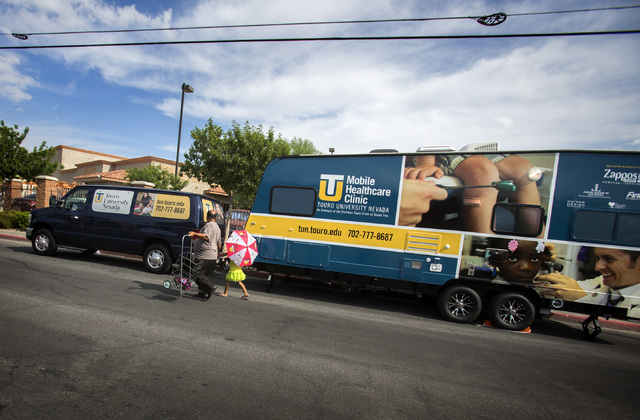 While the early morning sun was breaking through the monsoon clouds, Las Vegas police officers were rousting the drowsy homeless on Foremaster Lane. It is the weekly street cleaning of the area better known as the homeless corridor. The area was littered with personal belongings, water bottles and human waste.
"Do you see the bloodstains?" asked an officer.
A blood trail on the street was made by a homeless man who was beaten by another.
Just steps from the incident, the Touro University Nevada mobile health care clinic was parked — treating the down and out on the street of broken dreams. A few weeks ago, the college started the outreach program to provide medical care to people living on the streets. Students from Touro's physician assistant studies program get on-the-job training providing basic medical needs. The team treats patients with medical problems that include rashes, colds and spider bites.
"It's been a dream for the students," said Vicki Chan-Padgett, director of Touro University's physician assistant program.