Nevada COVID-19 cases reach triple digits, hospital group says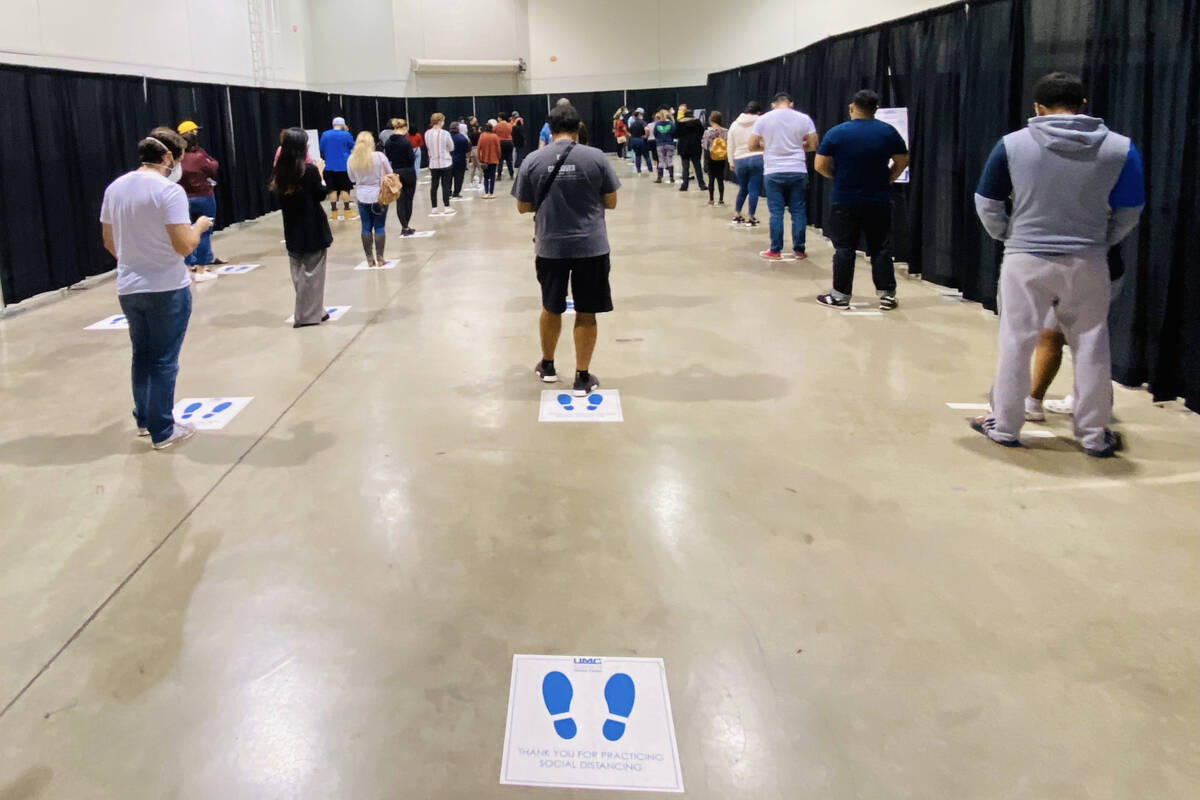 Although slight compared with the years of the pandemic, COVID-19 hospitalizations in Nevada are rising into triple digits.
There have been 100 or more people hospitalized each day since Aug. 16, according to figures released Wednesday by the Nevada Hospital Association.
"COVID-19 hospitalizations have steadily increased during the month of August in Nevada," the group said in a news release. "However, even with these increases, hospitals are not under stress and the hospital sector remains in a healthy status."
The Centers for Disease Control and Prevention reports that hospitalizations rose 21.6 percent during the week of Aug. 6-12.
Three variants of the potentially fatal disease are accounting for all cases in Clark County.
A new EG.5 variant (nicknamed Eris) has been sequenced in 33 cases, or 41.8 percent of the total, in the county, according to a report last week by the Southern Nevada Health District. Second is the variant XBB.1.16 (nicknamed Arcturus), sequenced in 31 cases, or 39.2 percent. Third is XBB.1.5 (nicknamed Kraken), causing 15 cases, or 19 percent.
A mid-May report marked the end of the public health emergency. By that time 12,008 people had died in Nevada. Another 101 deaths have been recorded since. The average number of new COVID-19 cases was 66 in mid-May but now stands at 104 after climbing steadily since late June, the NHA said.
The health district discontinued the testing clinic at its main office after July 31. However, free PCR testing will continue to be offered through March 2024 at clinics on the College of Southern Nevada's Charleston and Cheyenne campuses, said Cassius Lockett, the district's director of disease surveillance and control.
Contact Marvin Clemons at mclemons@reviewjournal.com. Follow @Marv_in_Vegas on X.