Nevada COVID-19 cases remain near pandemic-low levels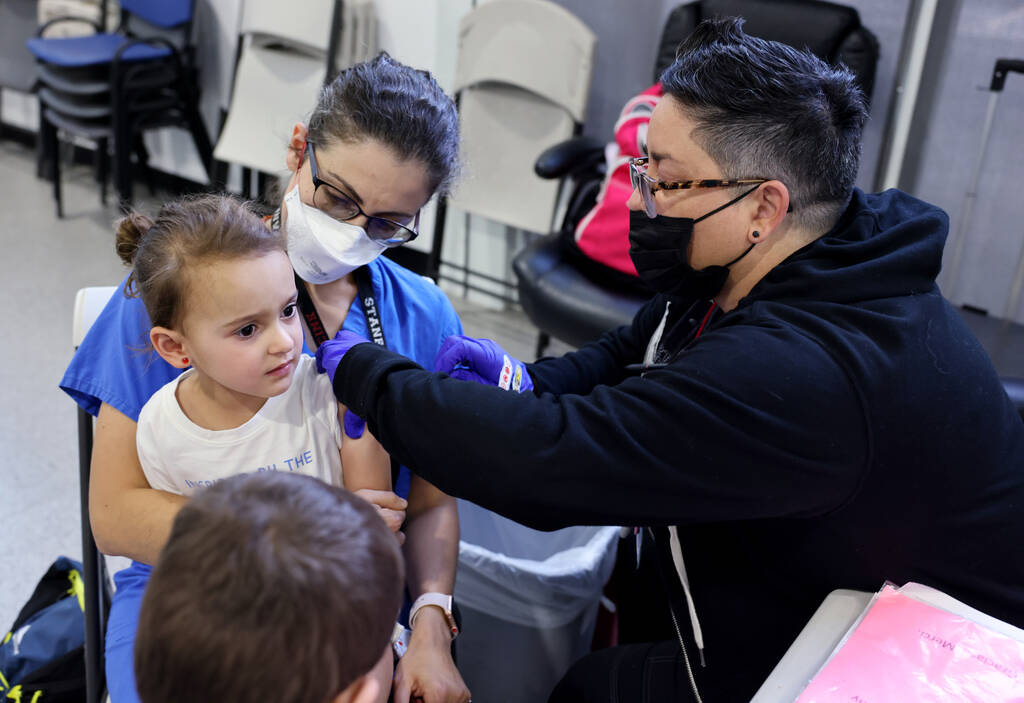 COVID-19 cases and hospitalizations in Nevada remain at some of the lowest levels of the pandemic, while showing minor fluctuations, new data shows.
The 14-day average for new daily confirmed cases in the state inched up to 128 from last week's 123. In Clark County, the average moved to 94 from 93, according to data released Wednesday by the Nevada Department of Health and Human Services.
In January 2022, the statewide average for new cases rose to almost 7,000.
This week, confirmed and suspected COVID-19 hospitalizations ticked up statewide to 164 from last week's 161. In Clark County, they increased to 133 from 128.
Last January, hospitalizations rose to nearly 2,000 statewide.
Hospitalizations from COVID-19, flu and respiratory syncytial virus are all declining, the Nevada Hospital Association said in a weekly report. Nine percent of emergency room visits statewide in the past week were for COVID-19, the same percentage as the prior week.
The 14-day average for daily new COVID-19 deaths remained at one statewide and increased to one from zero in Clark County.
Nationwide, COVID-19 cases decreased by almost 7 percent last week, according to data from the Centers for Disease Control and Prevention. New hospital admissions declined by more than 8 percent and deaths by 9 percent.
Across the nation, Nevada, Arizona, Hawaii, Utah and the District of Columbia were the only jurisdictions with all counties experiencing low community levels of COVID-19, a metric based on cases and hospitalizations.
Health authorities say that levels of COVID-19 are declining because most of the population has developed some level of immunity to the disease from vaccination or prior infection.
The variants of the virus circulating, including dominant omicron subvariant XBB.1.5, are not radically different from previous strains. This means that the immune system of most can recognize the virus, mount a response against it and thwart serious disease.
However, older people and those with compromised immune systems remain more susceptible to the virus.
Contact Mary Hynes at mhynes@reviewjournal.com or 702-383-0336. Follow @MaryHynes1 on Twitter.