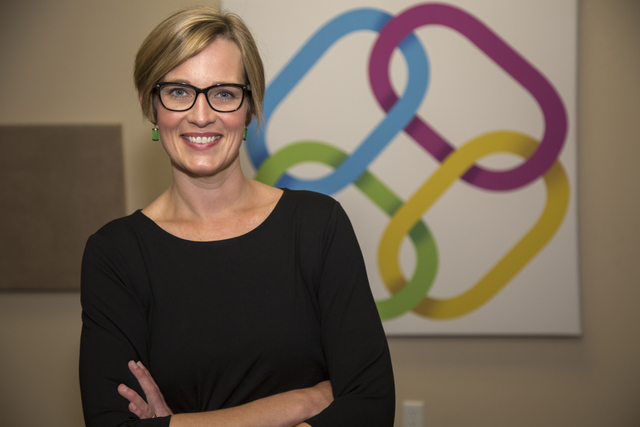 About a week after the largest-ever open enrollment day for Affordable Care Act coverage, federal health officials are reporting a year-to-year enrollment increase, with states including Nevada posting an uptick.
The number of Nevadans who selected Affordable Care Act plans by the deadline for Jan. 1 coverage increased about 3 percent — or by about 1,900 people — over 2015, data released Wednesday by the U.S. Department of Health and Human Services show.
The number of plan selections by Dec. 19 — this year's deadline for coverage beginning Jan. 1 — was 60,617 in Nevada, compared with 58,752 by last year's Dec. 17 deadline, the department said.
In a statement Wednesday, officials argued the increase showed "clear demand for quality, affordable coverage."
The numbers don't include automatic re-enrollments — Nevadans who opt to keep the same coverage and whose plans are rolled over into the new year.
Nationally, officials reported 6.4 million consumers have enrolled so far, including 670,000 who selected plans on Dec. 15, which had been the deadline for Jan. 1 coverage until federal officials extended the deadline because of what they called "extraordinary demand."
Heather Korbulic, executive director of Nevada's Silver State Health Insurance Exchange, said Wednesday's data made her cautiously optimistic that Nevada's market could be expanding.
One of the exchange's key goals is informing Nevadans that open enrollment continues through next month, she said. The overall deadline for 2017 coverage is Jan. 31.
President-elect Donald Trump repeatedly has promised to repeal the Affordable Care Act, popularly known as Obamacare. Since its March 2010 enactment, the law has drawn criticism from Republican lawmakers who believe it's too costly, inefficient and unsustainable.
Current discussion by Republican lawmakers suggests Trump could repeal the law but delay the process, which could provide a transition period for people covered under the law and states benefiting from the additional Medicaid funding it provides.
Despite the repeal conversation, federal health officials will continue to seek new enrollees over the next six weeks, Department of Health and Human Services Secretary Sylvia Burwell said during a Wednesday conference call on the enrollment numbers.
"The American people don't want to go backward, and they don't want to go backward with 'repeal and delay,'" she said.
Robert E. Moffit, a senior fellow with the Heritage Foundation, a conservative think tank, said the increase is a good sign for Obamacare, but he pointed out that enrollment has consistently fallen below the Obama administration's original predictions.
Moffit added that extreme premium increases have hurt individuals within and outside of the exchanges created by Obamacare who are purchasing their own health insurance and don't receive subsidies. About 87 percent of Nevadans enrolled in an exchange plan now receive the Advanced Premium Tax Credit.
Without new enrollments from healthy, young and middle-class people, the exchanges could continue to see increasing premiums and require additional federal money as insurers struggle to break even while covering sicker people, Moffit said.
"You're going to have a radical two-tiered health system in America … where basically the exchanges are for poor people," he said.
Contact Pashtana Usufzy at pusufzy@reviewjournal.com or 702-380-4563. Find @pashtana_u on Twitter.