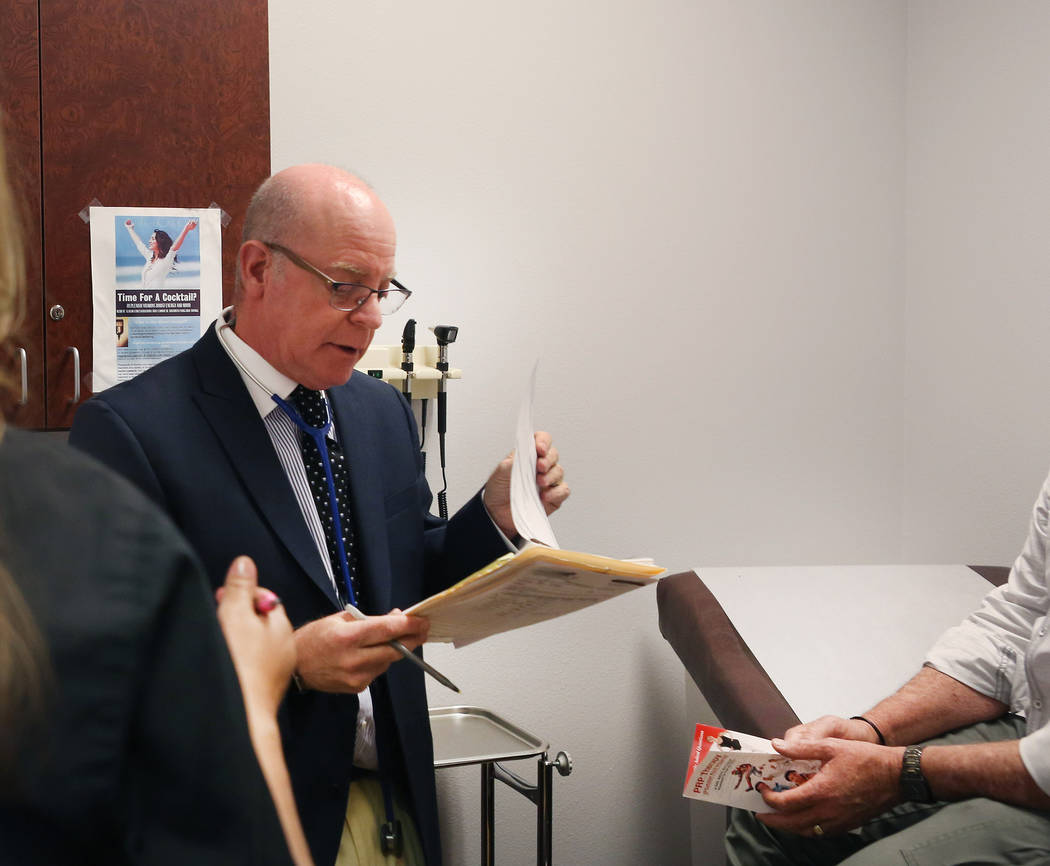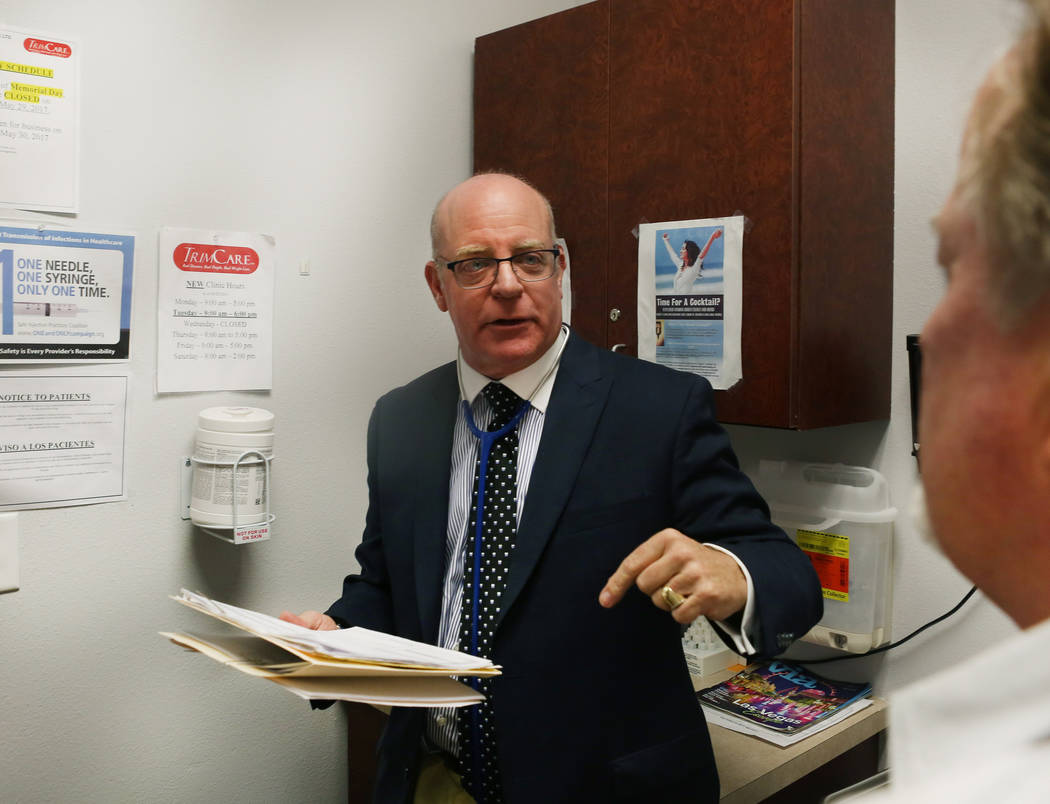 You don't have to be around baby boomers for long before the discussion turns to health care — we frequently talk about the medical interventions, whether they're knee replacements or prescriptions for cholesterol lowering medications, that are often necessary as we age.
Doctors helping us deal with aging issues are often baby boomers as well, individuals who know that the only constant in their profession is change, whether it be in treatments, reimbursements or working conditions.
Dr. Ivan Goldsmith, a 58-year-old Las Vegas internist and longtime solo practitioner, recently reflected on why he became a physician and the challenges he's faced, and continues to face, in the practice of medicine.
Youthful respect for profession
A bad reaction to a simple aspirin as he grew up in Louisville, Kentucky, had a lot to do with Goldsmith's desire to become a physician.
"One of our neighbors was a family doctor, and he really saved me one night with an epinephrine shot," Goldsmith recalls, in reference to an injection used to counteract a severe allergic reaction. "He left a party to come to the house. … He made an impression, because he was a kind and gentle doctor. … We have been forced to be less personable with the advent of technology. I've sworn I would never be one of those docs that never looks up from the computer monitor typing notes."
Goldsmith can't picture himself joining a medical group.
"Solo practice is going through a lot of upheaval, but I don't see it going away. However, doctors will need need to become more savvy in dealing with the business of medicine. … There is a 'herd effect' going on in medicine to counteract the external pressures that doctors feel these days from insurance companies, government, medical boards, etc. … I don't like having someone else control my destiny. I don't want to sacrifice my soul to a bean counter."
One thing hasn't changed during his years as a doctor — and what he finds most rewarding: "Being able to intervene in a timely fashion and diagnose a condition early before it becomes terminal."
To Goldsmith, it is time for the U.S. to join the rest of the industrialized world in how health care is provided.
"There should be a universal-payer system. Any futher attempts to try and remedy the current mess is futile."
He describes the changes he thinks need to be made.
"We need to make the practice of medicine less imposing. … The process of doctors' appointments, testing, referrals, authorizations, etc., is akin to a horror movie. We need to streamline the system so that there are fewer barriers for patients seeking care. If it takes three months to see a specialist, … then we need to enlist more consultants via telemedicine or other mobile systems."
A lesson learned early
While Goldsmith was doing his residency, a woman came into the emergency room, screaming and reporting "scratching sounds in her head." The initial assessment, he recalls, was an acute psychiatric episode.
"Just before the nurse started to give sedative medication, a quick glance with an otoscope (a medical device used to examine ears) revealed that a cockroach had crawled into the patient's ear."
Irrigation of the ear brought out the bug.
"Sometimes to make a diagnosis," Goldsmith said, laughing, "we just have to dig deeper."
Paul Harasim's column runs Sunday and Tuesday in Nevada & The West and Monday in Health. Contact him at pharasim@reviewjournal.com or 702-387-5273. Follow @paulharasim on Twitter.