OperaVR extracts pain, anxiety from dreaded dental visits
Updated July 9, 2019 - 10:43 am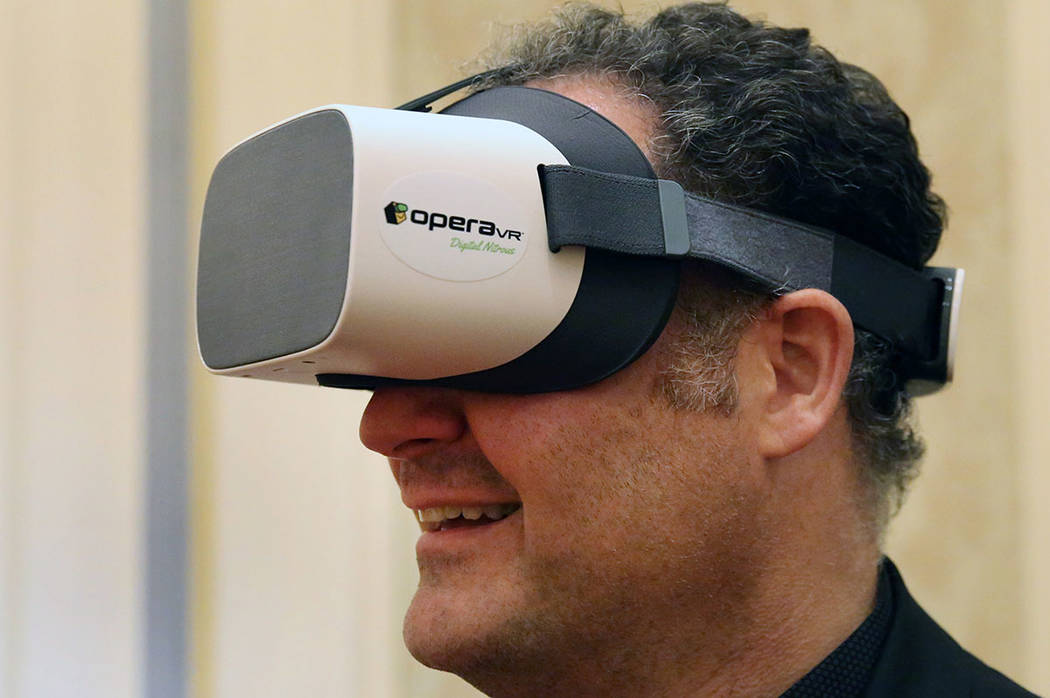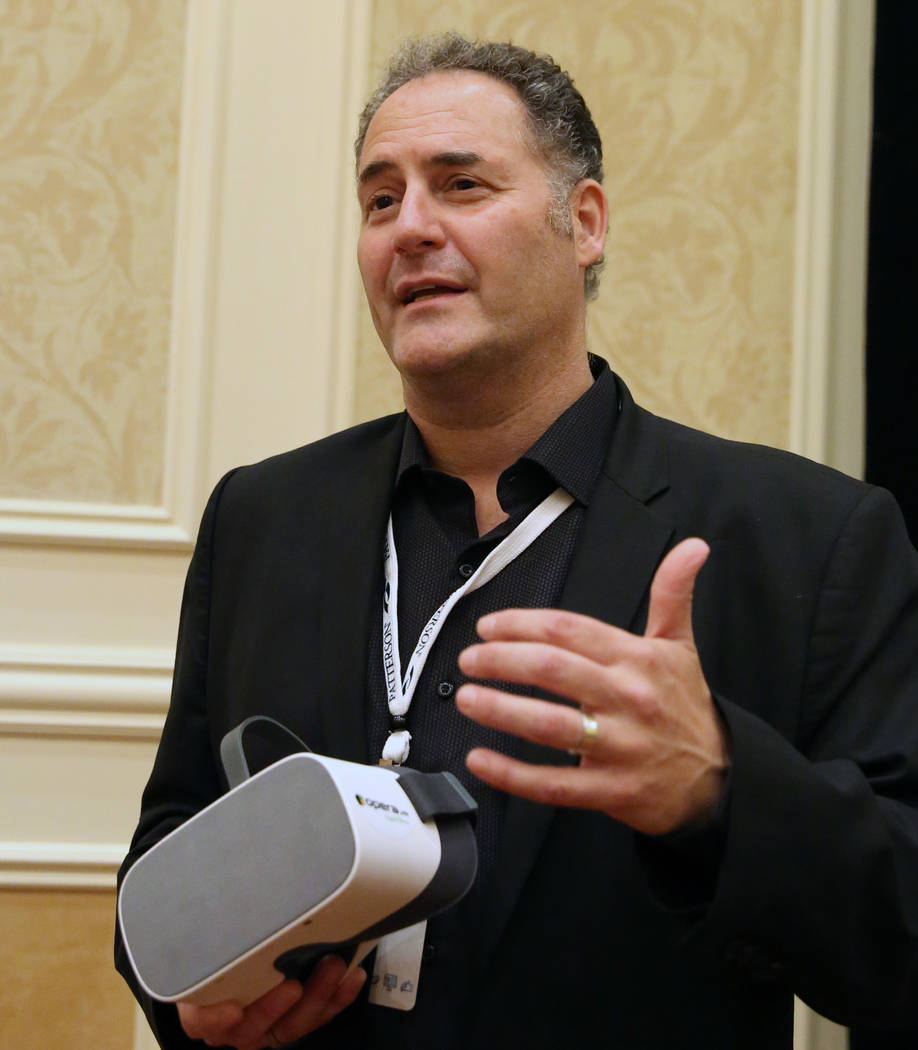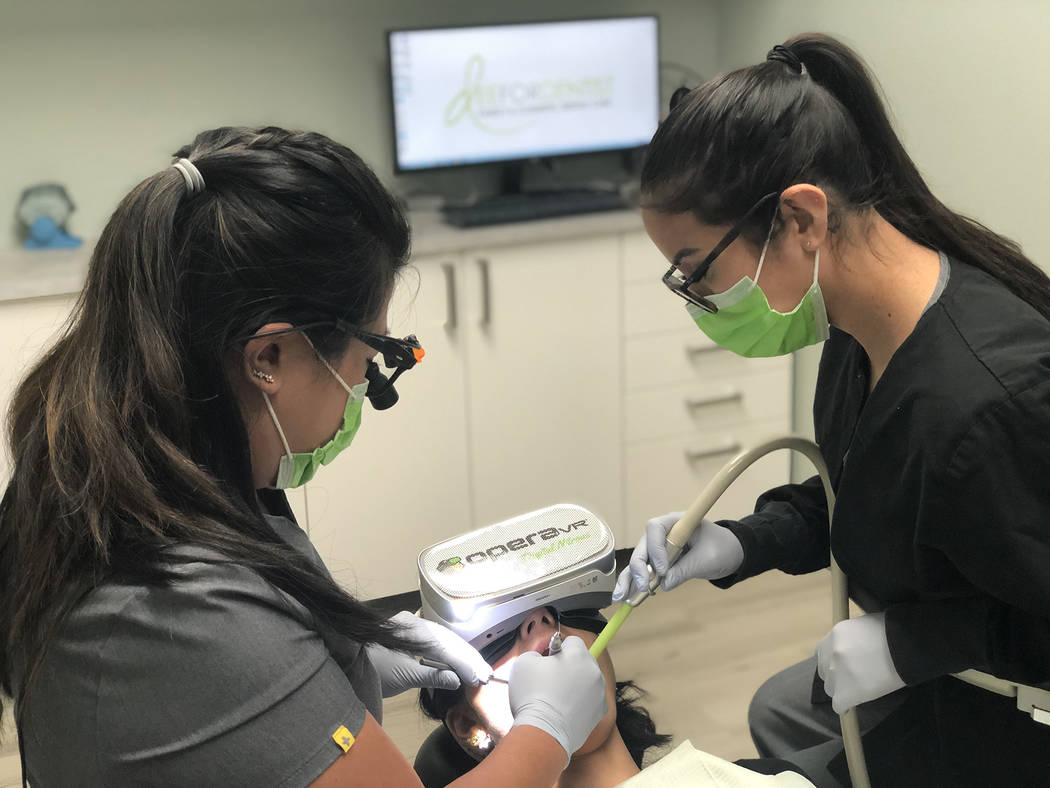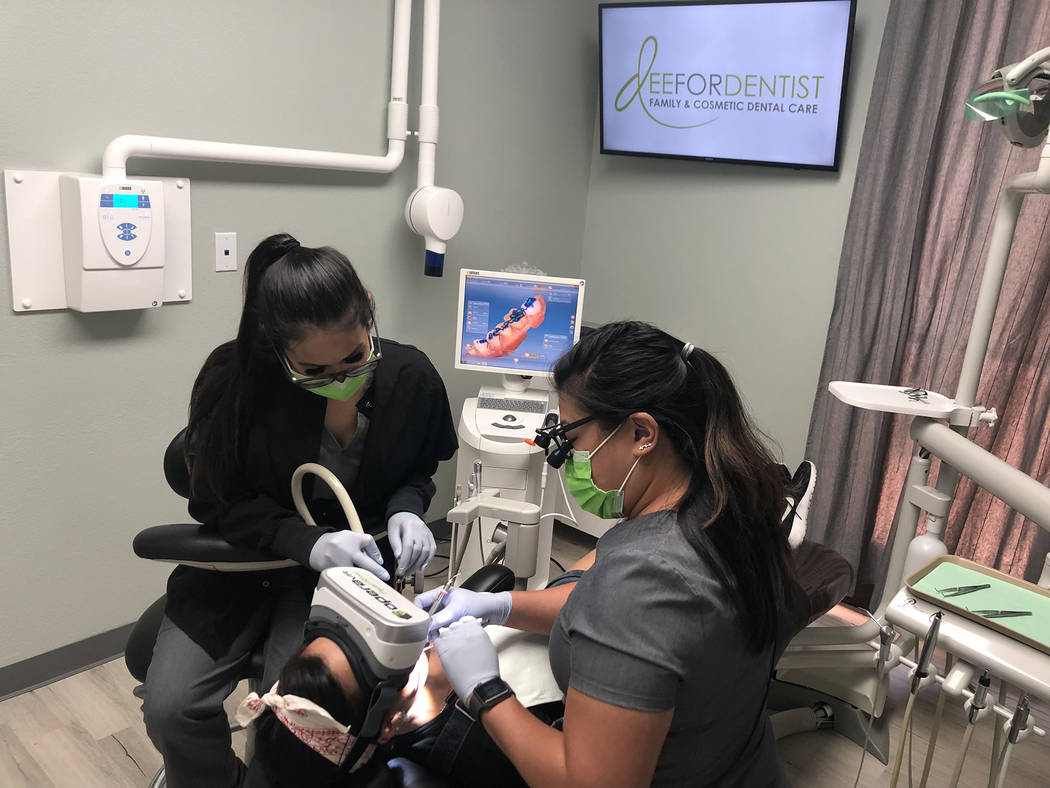 He knows he's hated, this pinata of medicine.
Dr. Bryan Laskin gets that it's not really about him. It's not personal that for many a trip to his office is as much the stuff of nightmares as that fanged creature beneath your bed, waiting for the lights to go out.
But he's a dentist.
Hall monitors and kitten punchers have a better rep.
Phones practically sprout horns and grow teeth when it's time to make an appointment with someone in his profession.
Laskin has actual stats demonstrating just how much dread dentistry inspires.
"The research shows that over 80 percent of adults have some type of dental anxiety, 22 percent of adults have put off some type of dental treatment because of anxiety and 10 percent of adults will avoid going to the dentist at all costs," he says, citing a 2016 Gallup study. "So, they would rather be, like, hit in the face with a baseball bat than go to the dentist. It's a huge issue."
The solution?
Inside a conference room on the Strip, Laskin wields what he feels will be an increasingly big part of the solution: A lightweight, goggle-like virtual reality headset.
For the past three years, Laskin has been developing OperaVR technology, which allows for drug-free sedation, reducing anxiety and pain as much as 60 percent in some cases, research has shown, all without needles, nitrous oxide or opioid prescriptions.
The technology is spreading throughout the country — and it's already here.
"I call it digital nitrous," Laskin explains to a room full of dental industry technology advisers on a recent Monday morning. "You basically put on a headset and feel like you're at the beach, not a dental practice."
How does it work?
The same way Xanax does, really.
"If you look at meditation, it's been proven that you're happier if you meditate on gratitude," Laskin explains before his presentation, dressed as a villain in all-black, while trying to play the hero to those who get squeamish in the dentist's chair. "The reason why is that you're activating parts of the brain that de-activate the parts that make you depressed. And so what's going on with virtual reality is we're overloading your sensory system with calming imagery and sound, which then de-activates the parts of your brain that make you feel anxiety and pain.
"We're doing the same thing with opioids," he says. "An opioid binds to a receptor and activates part of the brain so that the other parts don't work. With both, we're taking your awareness and sending it somewhere else. With opiods, we have no idea where it's going. With VR, we can channel it to wherever we want it to go. It's very powerful. I call it involuntary mindfulness: You can take somebody's awareness, force it somewhere, and hold it for awhile."
There are six different OperaVR adventures to experience on the headset, which costs $2,000 — from calming scenes to trips to far-off locales, such as Alaska.
On the headset that Laskin shares on this day, images of blossoming flowers flood the senses.
It may all seem like a mind-game of sorts, a distraction, when in fact, there's a physiological dimension to how the technology works.
To underscore his point, Laskin shows a slide during his presentation that depicts various MRI scans on the areas of the brain affected by pain.
For those subjects immersed in VR, there is a clear, visual reduction in pain compared to those who aren't.
Local connection
Among the early practitioners of OperaVR is Las Vegas' Dr. Dee Dee Meevasin. Her Dee for Dentist practice is the only office in town currently using the technology. Meevasin began using OperaVR, which she offers to patients for free, two years ago, and has seen its effectiveness firsthand. She shared an anecdote about having a nervous patient try it for the first time.
"I was doing a couple implants on an ER doctor, and he was super anxious, super scared," she recalls. "I offered him VR, because he wanted to take some Xanax, and I said, 'Well, let's try this.' After an hour, I was like, 'We're all done,' turned it off, and he was like, 'We're done? I didn't even know.' "
There are other potential benefits to virtual reality sedation aside from the reduction of pain, anxiety and opioid use.
"We have instructional videos," says Laskin. "So let's say you haven't been to the dentist in 10 years and you need a deeper cleaning. A lot of reasons why people don't like going to the dentist is that they don't like being lectured. We have videos that do the lecturing for both the patient and the team member, so you don't have to have the awkward conversation. It removes the shame."
VR also removes the need for patients to get a lift home.
"There's no post-op," Meevasin says. "If we're giving (patients) medication, they have to have a driver. They can't Uber. They have to have someone bring them and pick them up. With this, there's no downtime."
All of this has been a long time coming for Laskin. The self-professed tech geek runs his own practice in Minneapolis, Minnesota, and says that he's spent the past 20 years looking for new ways to apply emerging technologies to dentistry.
He began developing OperaVR after attending an augmented reality/virtual reality conference a few years back where he saw a presentation on therapeutic virtual reality.
"I was like, 'This is amazing,' " he recalls. "I looked into it, and nobody was doing it. I started playing around with it."
Since then, OperaVR has gradually become more widespread, with more than 77,000 patients having tried it so far.
For Laskin, that's 77,000 people who just might start hating his kind a little bit less.
"We have 10 percent of the people walking around who won't go to the dentist," he says. "That's got to change. VR's a part of the solution."
Contact Jason Bracelin at jbracelin@reviewjournal.com or 702-383-0476. Follow @JasonBracelin on Twitter.