Peer counselors draw on experience, help seniors cope with life's hurdles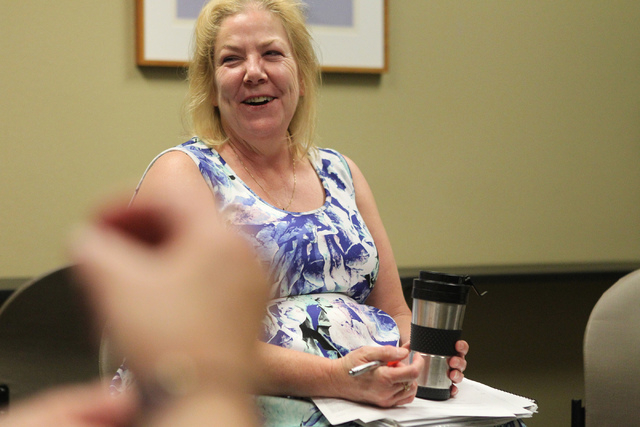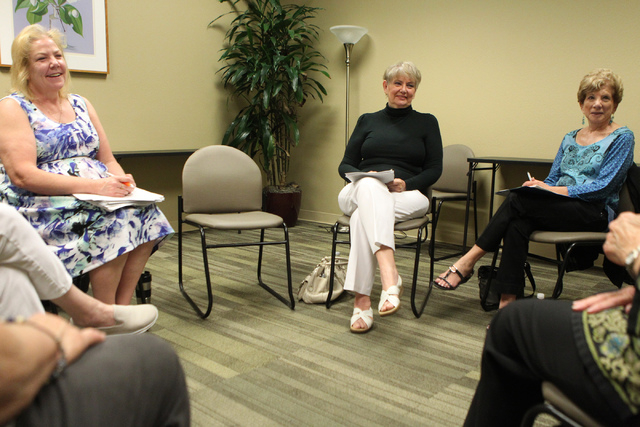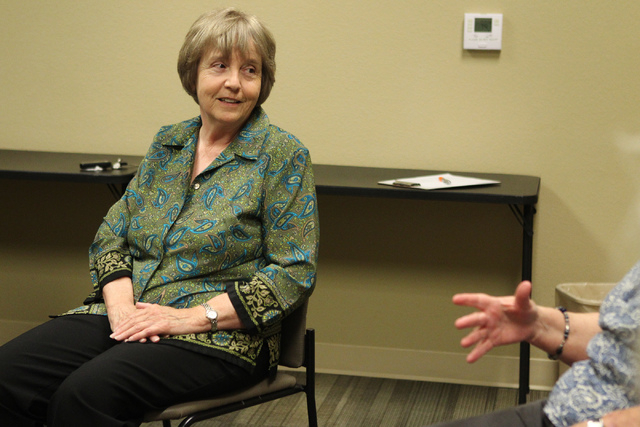 For many people, getting older can mean a life that gracefully slows down, or is filled with opportunities to travel or pursue dreams pushed aside by years of work and raising families.
But the senior years can also be strewn with life-changing events and challenges that can leave people feeling isolated and overwhelmed.
Many older adults may face the loss of loved ones, medical problems, or a move to a new home or new city in their retirement. Others may find themselves slipping into the stressful role of caretaker for elderly parents, becoming nurse, financial adviser and companion all rolled into one.
If there is no one to talk to about these challenges, feelings such as frustration, sadness and helplessness can stack up.
But a local program is offering to help older adults who need somewhere to turn. The Senior Peer Counseling program of Dignity Health-St. Rose Dominican Hospitals has been providing counseling for about seven years to local seniors in need of support as they face the challenges associated with aging.
The key to the program is that the counselors are not professional therapists, but peers, men and women at least 50 years old who not only offer support but have faced some of the same setbacks and losses as their clients.
"We provide a listening ear to many individuals who either don't have anyone, or the anyones they have don't want to listen, or they feel embarrassed for some reason to share things that they're concerned about, that they might think, 'Oh, I'm the only one who feels this way,' " said Dr. Judy Nelson, a psychologist and the program's clinical supervisor.
The idea is to reach seniors 50 and older who don't require professional mental-health counseling but still need someone to listen to their feelings and concerns in a nonjudgmental way, Nelson said. The once-a-week sessions are also about working together to find solutions and resources.
Laurie Moore Moss, the program's coordinator, said seniors may avoid counseling because of a perceived stigma attached to seeking any kind of mental-health assistance, even short-term help for an issue related to growing older. Another roadblock is the high cost of counseling services.
The peer-counseling program addresses both issues by providing a nonthreatening, affordable way to get help and, as a result, reaches those who might otherwise suffer alone, she said.
All of the counselors are volunteers, and the bulk of the program's cost is absorbed by Dignity Health, which operates the valley's three St. Rose Dominican hospitals. Clients are asked to pay as much as $10 per session, but those who can't afford a fee receive the services for free.
Counselors receive several hours of initial training, then meet regularly as a group with Nelson and Moss in supervision sessions to talk about ways to help clients and share information about community resources.
Clients are often matched with counselors who have faced challenges similar to their own, Moss added. Some program counselors, for example, have survived breast cancer or gone through the bereavement.
The program's relationships are different from the "hierarchical" relationships found in typical counselor-client relationships, Moss said.
"With a peer counselor there's a parallel aspect of the relationship. It's someone who is experiencing many of the things that they're going through — either they're experiencing it at that time or they've gone through it," she said.
The program also has partnered with The Caring Place, which provides healing arts programs for cancer patients, and offers services through the Barbara Greenspun WomensCare Centers, too.
A counselor's job, Moss said, is not only to listen but to offer encouragement and guidance as clients work toward changing their lives. Often, they also provide energy and hope for those who may have felt helpless for a long time.
"I think, naturally, you want (a counselor) who is accepting of other people, even if they have different ethnicities or religion or value system … that there's a certain nonjudgmentalness and, I think, an ability to demonstrate compassion through attentiveness and genuine concern," she added.
Moss and Nelson called the program a "gift," stressing that a good counselor-client relationship is vital. When that relationship is between two people from the same generation with similar life experiences, they said, it's a partnership that can be incredibly empowering.
"I can truly say … it is amazing the changes that can happen, I mean it really, truly is. Sometimes you get tears in your eyes listening to what plain 60-year-old counselors who care and have gone through the training, how much they can affect somebody else's life," Nelson said.
Elaine, a 71-year-old retiree who used to work as a corporate director for a major insurance firm, has been a counselor with the Senior Peer Counseling program since 2009. She has worked with seniors going through divorce, physical or mental abuse or the loss of a spouse.
She said some clients will come to the sessions for weeks and talk about one particular issue they can't let go of, and then, all of a sudden, the real issue comes up. Others simply need a sounding board to sort out their thoughts and figure out how to proceed.
Elaine, who asked that her last name not be used to protect client-counselor confidentiality, is the sort of person you would want in your corner, the kind who easily jokes that her glass-is-half-full approach to life can sound "pretty lame" but it's just the way she's wired.
One way she helps clients heal is through laughter. She also continually tells them they are not alone and, between the two of them, they will work together to mend what feels broken.
Her optimism and energy were hard-won. Her father died when she was 3, and she grew up in extreme poverty under the care of her single mother who "was one heart attack and stroke after another," she said.
She said her experience taught her to appreciate what's really matters in life. But it also gave her an empathy and compassion that is now changing lives.
"If someone has no one to talk to, no place to go, they don't have a lot of money, life can be pretty hard," she said. "Some people just need to know they're OK, someone else thinks they're OK and that someone else believes in them," she said.
Call 702-616-4902 to learn more about the Senior Peer Counseling program.