Premenstrual dysphoric disorder difficult to diagnose
January 6, 2017 - 2:38 pm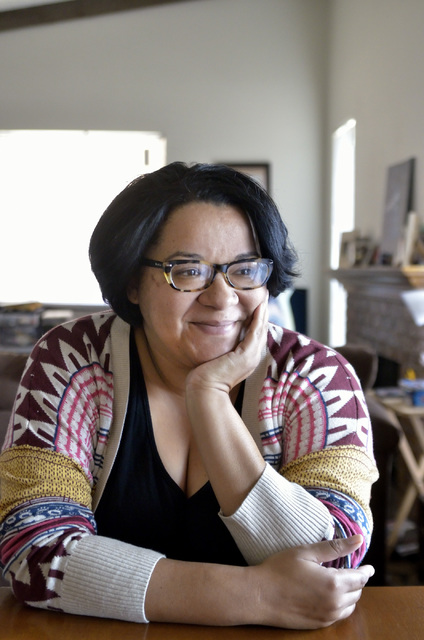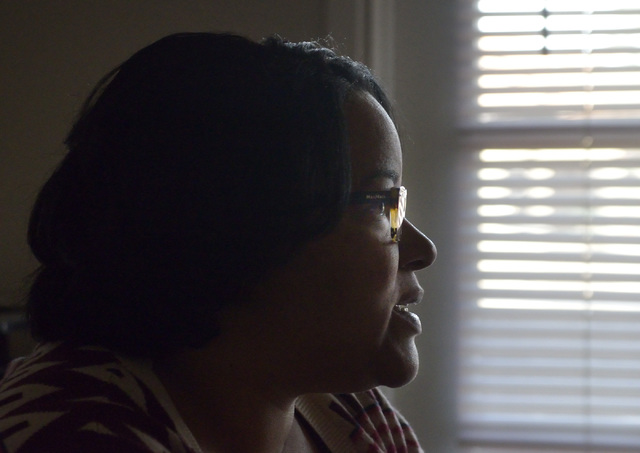 We've all heard the PMS jokes.
"Do you know the difference between a woman with PMS and — (fill-in-the-blank)?"
These types of jokes about premenstrual syndrome have become our culture's way of dealing with what can be for some, an uncomfortable topic.
But hiding in the shadows of PMS is a relatively new illness, PMDD, premenstrual dysphoric disorder. It's described as a severe extension of PMS that causes disabling and sometimes life-threatening mood shifts. Because many physicians still question PMDD as an actual disorder, an accurate diagnosis can be tricky. Some women are misdiagnosed as having depression, bipolar disorder or their symptoms dismissed as "just" PMS.
Although PMDD is directly connected to a woman's menstrual cycle, it is not a hormone disorder. Hormonal testing usually reveals normal levels in women ultimately diagnosed with PMDD. Researchers report that PMDD sufferers have an abnormal response to their own normal cyclic hormonal changes.
Amanda LaFleur, executive director and founder of the National Association for Premenstrual Dysphoric Disorder (NAPMDD), offers a quick crash course:
■ Premenstrual dysphoric disorder (also called premenstrual dysphoria) affects an estimated 3 percent to 10 percent of women of reproductive age. This equals an estimated 6 million women in the U.S. alone.
■ PMDD is a broad diagnosis for a variety of premenstrual mood disorders. Symptoms of PMDD include: severe anxiety, depression and rage. Approximately 15 percent of women with PMDD experience suicidal thoughts and behaviors.
■ Women with PMDD are at an increased risk of being misdiagnosed with bipolar disorder, which may explain why women are diagnosed as bipolar at three times the rate of men.
■ PMDD is a spectrum disorder that varies from mild to severe. Currently, the most effective treatment is removal of both ovaries and uterus. This method has a 98 percent satisfaction rate versus the short-term efficacy of birth control pills, hormone therapy or antidepressants.
The NAPMDD advocates having the illness reclassified as a neuroendocrine disorder so it may be treated as less a mental disorder and more a gynecological one. Women with PMDD are at an increased risk for postpartum depression and suicidal behavior. Many, but not all, women with PMDD have a history of sexual trauma or depression, according to the NAPMDD website — www.napdd.org.
LIVING WITH PMDD
Kimberlysue Kamae, 36, a childhood trauma victim with severe, lifelong PMS symptoms, realized that her mood swings had morphed into something much worse after the birth of her children.
"I started realizing this is way more than PMS — it's a hundred times worse," Kamae says. "I'd feel so irritable all the time — so angry. Everything set me off. I'd feel really depressed and worthless. Then I'd start my period and the fog lifted and I'm just normal again."
While living in Wisconsin before moving to Las Vegas in 2013, Kamae researched her symptoms online and discovered PMDD.
"I was like, this is me. It's exactly what I'm going through every month," Kamae says. "It's actually a real condition."
Armed with her newfound knowledge, Kamae sought help from a gynecologist with many children of her own. She told the doctor that she suspected she might have PMDD. The doctor had never heard of it. After Googling it in the examining room, the doctor disagreed with the medical validity of PMDD as an actual disorder. She dismissed Kamae's complaints as routine PMS. The doctor's advice: "You'll get through it."
Marguerite Brathwaite, medical director of women's services and chief of obstetrics and gynecology for Southwest Medical Associates, disagrees with the Wisconsin doctor's opinion of PMDD.
"It is a real disorder," Brathwaite says. "It's a disorder that happens to a lot of women. I think it's probably higher than most people really think."
Mild cases are sometimes brushed off as PMS, but when it affects your work and home life, then you really need to seek help, she adds.
Ways of managing PMDD symptoms include antidepressants, oral contraceptives, mood stabilizers, diet and nutritional changes, counseling and alternative medicine. But what works for some may not work for others.
Because PMDD symptoms present on a spectrum from mild to severe, "a multispecialty disciplinary approach is probably the best approach," Brathwaite says.
Working with a psychologist has helped Kamae develop coping skills to deal with the monthly symptoms. She keeps a diary to track her symptoms. When she is in those bad premenstrual weeks, she works hard to quell the negative self-talk that is characteristic of the disorder.
"If I don't — it just consumes me," Kamae says.
FINDING SUPPORT
LaFleur founded the National Association for PMDD in 2013 after suffering with the disorder for years.
"I don't think people realize that, when a woman has it, how much it impacts her life in a negative way and how much suffering it causes," LaFleur says. "Not only for her but for her family members, her children, her relationships, her job — it can just destroy so many things."
LaFleur's journey led her through a maze of ineffective treatments — including a stay in a mental hospital for treatment for an inaccurate diagnosis of a bipolar disorder after a second pregnancy resulted in a miscarriage.
"When you're in your darkest days, it feels endless," she says. "It doesn't feel like there is any escape. All you feel is this overwhelming sadness, anger and anxiety. And that's where the suicidal thoughts are coming from."
"I was spending days just hiding in a closet," LaFleur remembers. "I couldn't stand sound — I couldn't stand light. I couldn't stand anyone looking at me."
After much trial and error, at age 35, LaFleur decided on a hysterectomy. Now almost two years later, she is symptom free.
"I have no anxiety, no depression and I don't take any medication," she says. "I have a completely new life. It was the best thing that ever happened to me."
In December, the national organization LaFleur founded merged with the nonprofit, all-volunteer Gia Allemand Foundation. Gia was a TV personality (on ABC's "The Bachelor") and aspiring actress who battled PMDD for years before taking her own life in 2013.
Kamae has found tremendous support in www.facebook.com/groups/pmddmoms/
She advises women who suspect they may have something more than PMS to track their symptoms for at least three months and to read articles on www.napmdd.org — then share the information with their doctor.
"If that doctor doesn't help — then go to another doctor," Kamae says. "There are women suffering silently with this invisible disorder. You can't see it but it's a struggle every day."