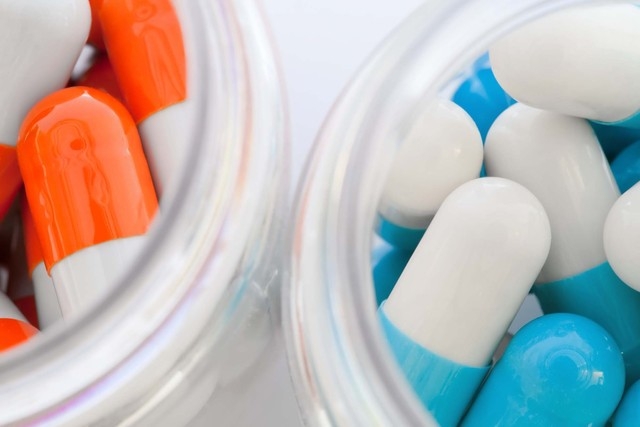 To flush or not to flush? That's a good question when it comes to unused or expired medications.
Christina Madison, an associate professor of pharmacy practice at Roseman University, says pharmacy professionals advise people to take specific steps to dispose of such materials.
"You shouldn't just throw them away," she says. "It's recommended not to flush them because then they have a chance to get into the water."
According to the Food and Drug Administration guidelines, there are a few medications that instruct people to dispose of them by flushing down a toilet. But if the label doesn't specifically say so, it isn't advised. It adds that there have been concerns that trace levels of drug residue have been found in rivers and lakes and in some instances community drinking water.
Madison says you can't take unused drugs back to the pharmacy for disposal, but there are options.
The first would be contacting the police departments in Las Vegas, Henderson or North Las Vegas.
Madison says the Drug Enforcement Agency, along with other law enforcement agencies, puts on events throughout the year that invite people to drop off drugs.
"And this is done with no questions asked," she says.
When getting rid of a medication at home, Madison says, people should place the bottle in a plastic bag and cover it with something such as kitty litter or coffee grounds.
After that, people should place that plastic bag into another plastic bag before putting it in the trash.
"Of course, you should make sure your identification or any information is off the bottle," she says.
She notes that this method is also consistent with the FDA 2009 guidelines for getting rid of expired medications.
Besides disposal, Madison says people should consider proper storage of medications.
Besides FDA recommendations to keep drugs out of the reach of children, items should be in a place free from heat and moisture.
"Your bathroom medicine cabinet isn't a good place," she says.