Rare brain infection not communicable, but spike in local kids remains a mystery
Updated May 3, 2023 - 9:15 am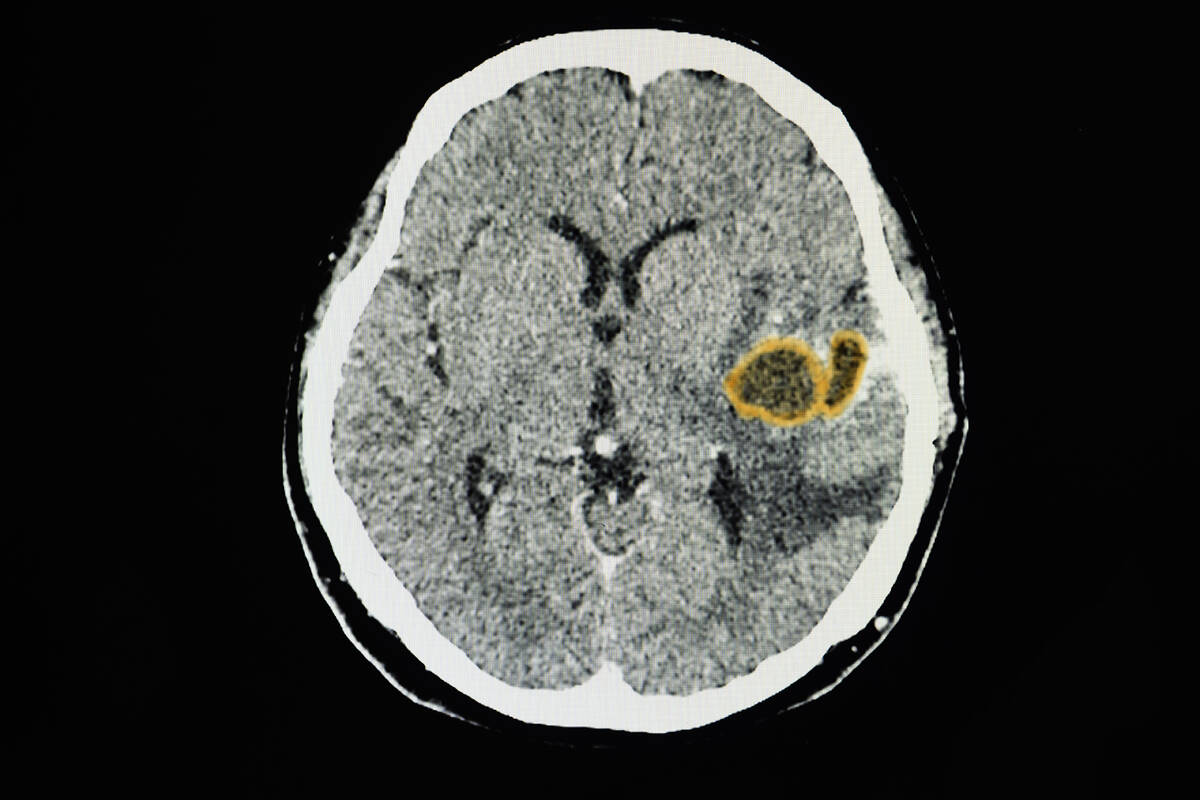 A rare and serious type of brain infection, cases of which increased sharply in Clark County children, isn't a communicable disease that spreads from person to person, health authorities emphasized on Monday.
Last year, 18 children in the county between the ages of 4 and 15 were diagnosed with a brain abscess, a pus-filled pocket that in these cases resulted from a bacterial sinus or ear infection, according to updated information provided at a Southern Nevada Health District briefing on Monday. In contrast, the median number of cases from 2015 to 2021 was four.
"This is not something that you're going to pick up sitting next to someone or that your child will pick up in school or on the school bus," said Dr. Taryn Bragg, a pediatric neurosurgeon with Intermountain Primary Children's Hospital, who treated the local cases.
The cause for the spike in cases remains a mystery, but investigators continue to look for clues.
"We still don't have a clear answer for what might have potentially caused that within our county," said Dr. Jessica Penney, an epidemic intelligence service officer for the Centers for Disease Control and Prevention who is embedded with the health district.
The goal is to continue working with local medical providers to monitor cases "to get a better understanding of what might be going on here," she said.
Disease investigators examined whether the affected children had any unusual risk factors or common experiences, looking at travel background, secondhand smoke exposure and illness from COVID-19, but found nothing unusual, Penney said.
Investigators were able to speak to 14 of the families, who said their children had not had a recent case of COVID-19. Most of the children also were tested for COVID-19 at the hospital and were negative for the virus.
One theory investigators continue to explore is whether decreased exposure to illness during the pandemic — due to measures such as school closures and social distancing — might have weakened the children's immune systems, a concept known as immunity debt.
There isn't data at this point to support the theory, Penney said.
Signs and symptoms of brain abscess
The young patients Bragg treated were severely ill, she said, experiencing seizures, weakness, and speech and language difficulties. Treatment involved long-term antibiotics and multiple surgeries. The nature of the surgeries depended on the extent and exact location of the infection, and included draining infected areas and removing a portion of the skull to allow the brain to swell.
All of the children have fully recovered or are nearly fully recovered from their infections. "However, if they were not treated, absolutely, these could be fatal," Bragg said.
Bragg advised parents that persistent symptoms such as discolored drainage from the nose and high fevers should be brought to the attention of a medical provider.
"If you have a sinus infection or ear infection that requires drainage, if we could treat those beforehand, then maybe they would not have become brain infections," she said.
There is anecdotal evidence that cases are increasing not only in children but also in adults, and in other parts of the country, said Bragg, who has spoken with her counterparts on the West Coast and elsewhere in the country. With no requirement to report these infections, there isn't data to support the idea of a wider-spread increase.
It has been reassuring, she said, that preliminary data for the county shows that cases have started to decline.
Contact Mary Hynes at mhynes@reviewjournal.com or 702-383-0336. Follow @MaryHynes1 on Twitter.