Researcher says emojis can inspire joy, enhance relationships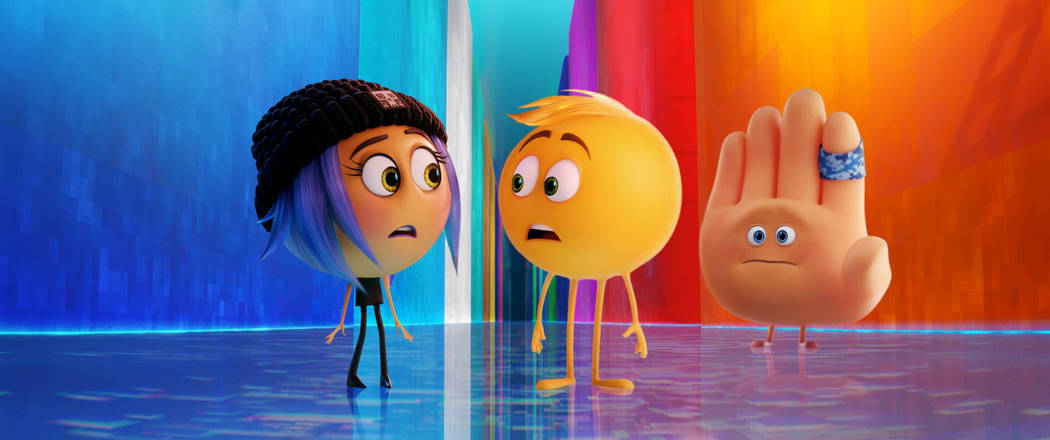 Feeling down? Take two emojis, and text your friend right now.
A couple of generations ago, a doctor might have used the old cliche: "Take two aspirin and call me in the morning."
But these are more technological times, and those funky little pictures that adorn so much of our texted communication aren't just a means of conveying our thoughts. They also can lift your spirits, inspire joy and even help maintain and enhance your relationships.
(So imagine a cheering smiley face emoji and a fireworks emoji right here!)
Goofy but useful
This bit of digital wisdom comes from Monica Riordan, an assistant professor of psychology at Chatham University in Pittsburgh. Riordan, who studies interpersonal computer-mediated communication, has found that the goofy, humble emoji can serve some surprisingly serious ends.
Riordan recently studied the effect of emojis in text messages. She showed groups of subjects text messages with and without emojis and asked them to rate the messages, finding that emojis elicited positive emotions, even joy. She says the time and effort we invest in using emojis helps us maintain and enhance social relationships, and that emojis even offer a way for us to remain in others' good graces.
"We often use the emojis as a way to touch base," Riordan says. "In our society, we are constantly available to everyone at all times, so if we don't hear from somebody in a while, it's almost a slight that we haven't heard from them. They say, 'Oh, they must have something more important to do.'
"So we tend to use emojis when we have nothing to say to someone, and send them to someone for no reason other than, 'I'm thinking about you,' without having to have something to actually say," she says. That reinforces our status — as a friend, spouse, loved one — and helps maintain and enhance those relationships.
Emojis differ from verbal communication in that they tend to be interpreted more symbolically than literally. For example, we aren't literally laughing until we cry when we send that smiley-with-tears emoji, Riordan says, but sending it after a friend makes a joke reaffirms the friendship.
Emojis also can be powerful emotional communication tools because it's the users who define what the characters mean. A unicorn emoji, for instance, "almost never refers to an actual unicorn," Riordan says, but will mean something specific to the people in a conversation.
Riordan recalls once trying to make a taco lasagna casserole with her mother that ended up "a massive failure." So, occasionally, "my mother will (send) a message and include a taco emoji at the end of it, just as kind of an inside joke, purely to make me laugh," she says. "And it's part of her playing her social role of being my mom, kind of throwing out 'I love you' without actually saying 'I love you.' "
Emojis were born out of lack of tone, voice and gestures in e-communications. "We don't have a lot to transmit that emotional part of the information," Riordan says, "so we have adopted this comic medium."
Practical, and funny too
UNLV senior Mic Penalosa uses emojis as "a way of writing in shorthand," he says, punctuating words in texts with an emoji. And
among good friends, he says, "you can kind of set up your own meaning aside from the general meaning of it, and you can apply your own persona twist."
UNLV sophomore Jackie Rodriguez uses emojis mostly "to emphasize a point" and appreciates emojis for the lighthearted note they bring to messages.
"It's just a level of meta-humor," she says. "When I send a poop emoji, I'm feeling bad but I'm also laughing about it. There's humor in it."
A note of caution, however.
"If I send my friend the poop emoji, she'll know I'm feeling horrible," she says, smiling. "If I send it to my dad, he'll be, like, what's going on?"
Senior Kathy Valdez notes that emojis also can be reassuring for senders who worry whether the message they think they're sending is the message being received.
Emojis provide "clarification," she says. "When you text, you are incredibly insecure about what you're trying to say. So an emoji helps to clarify if your message was interpreted correctly and if it was sent correctly."
Contact John Przybys at reviewjournal.com. or 702-383-0280. Follow @JJPrzybys on Twitter.